GALLERIES
You are here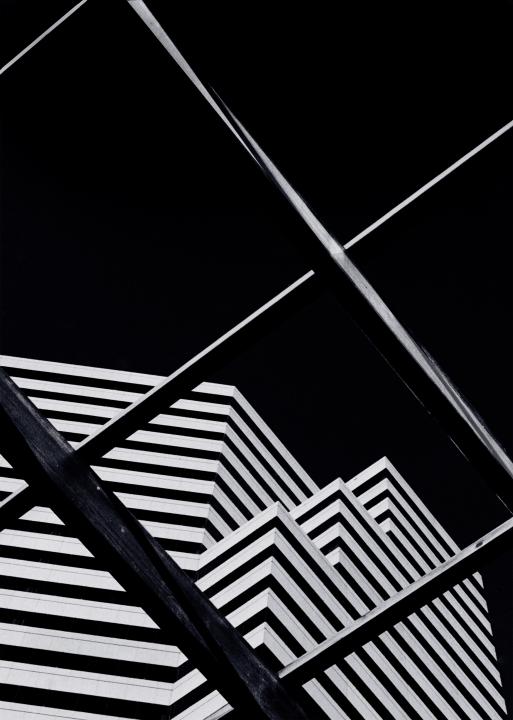 Image done in B/W to increase the impact, without color, and make it more abstract.
Camera: Haselblad with 40 mm. lens. 4x6 negative.
Used red and polarizing filter to make the blue sky dark.
Film: Kodak T-max, 100 ISO
f 1/22, 1/15 sec.
Scanned negative and edited in CS6
The foreground was a trellis of a canopy that followed the same
angle that the building windows, making a harmonic composition.

chiquita banana building, cincinnati, ohio
Views: 276
Dimensions: 2563x3600
Size: 2846kb
Filed Under: