GALLERIES
You are here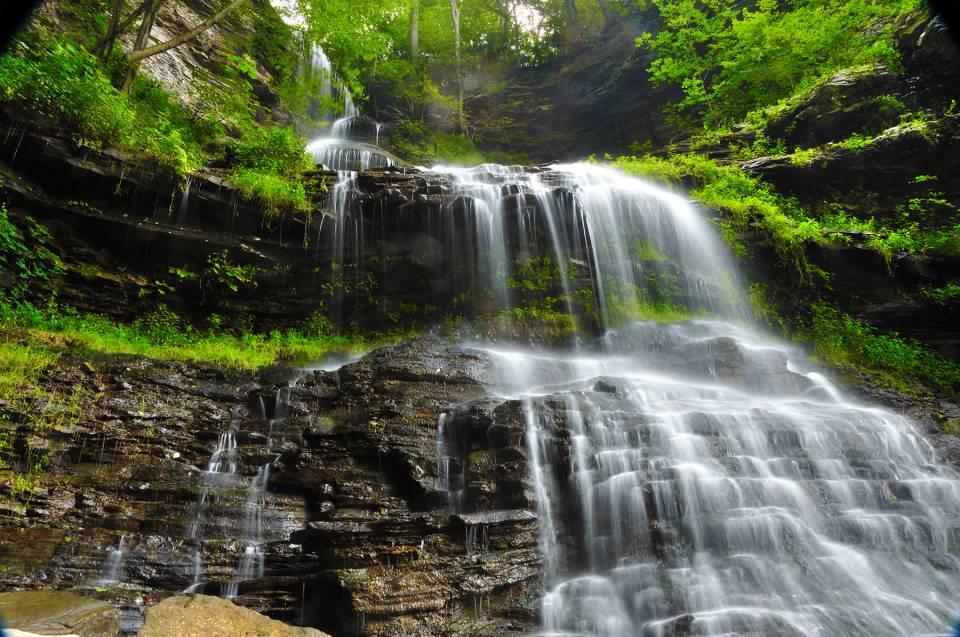 The beautiful cascades of West Virginia, taken August 2010. This is near where the Gauley and the New River come together, and is about six miles from Hawks Nest.
I photographed a wedding in Charleston, WV, and going to this waterfall was a short but wonderful diversion from the chaos. www.elevenshadows.com/travels/westvirginia2010/ are the photos from my last West Virginia trip, which includes photos of the Trans-Allegheny Asylum for the Insane and the wedding, among other things.
This photo was especially challenging due to my Gorillapod tripod sliding on slippery rocks and a kid splashing water in my face, but thankfully, gratefully, it came out well!
I should add that initially, the light was a bit bright for what I wanted, so I used a circular polarizer to stop down the camera a bit to get a longer exposure. 1.6 second exposure, Nikon D90.

Cathedral Falls
Views: 1358
Dimensions: 960x637
Size: 133kb
Filed Under: