Capture the Splendor of Spring with These Creative Photo Ideas (VIDEO)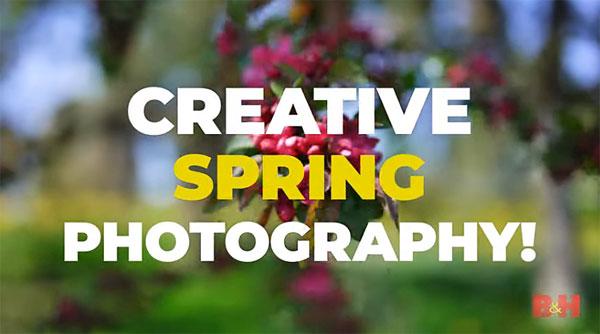 It's probably safe to say spring has finally sprung across most of the country, and the new season brings with it an abundance of photo opportunities at nearby parks, a walk around the block, and even in your own backyard.
If you've slacked off on photography during the messy winter weather, it's time to dust of your camera, grab a couple lenses, and head outdoors. In the video below from B&H Photo Video you'll pick up 10 great ideas to get you inspired for capturing beautiful images of spring.
Based in Hoboken, NJ, photographer Maria Perez considers herself a visual storyteller. And with flowers blooming, baby birds hatching, insects crawling, and trees resplendent with foliage, her suggestions will give you plenty to work with. Given her style of photography, she knows what is takes to drawer a viewer into an image.


In this behind-the scenes tutorial you'll follow Perez on a stroll through New York Botanical Garden in the Bronx, as she opens up her bag of tricks for creative spring photography. Regardless of the subject matter—from flowers, wildlife and macro, to outdoor portraiture—you'll see how Perez is always looking for a unique perspective from which to shoot.
Perez gets down low with a 12mm lens in a field of flowers to capture a photo that's truly unique. She also takes a non-traditional approach when it comes to the sun. Rather than keeping it out of the frame, Perez embraces the sun and the interesting flare effects it provides. In fact, she often removes her lens hood to accentuate the effect.
The video also includes great tips for macro photography, using textures for interesting effects, employing foliage or flowers as a backdrop for portraiture, and much, much more. Bottom line: There are some great ideas here for your next outdoor photo shoot.
You can find more great tips on the B&H Photo Video YouTube channel, and be sure to explore Perez' fine work on her website.

FEATURED VIDEO