Canon EOS M3 Mirrorless Camera Coming to U.S. in October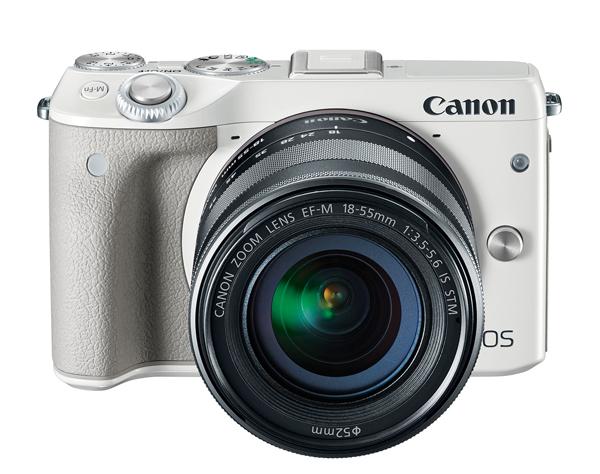 It took them a while but Canon is finally bringing its EOS M3 mirrorless camera system to the U.S. in October 2015. The 24.2-megapixel M3, which uses the same APS-C CMOS sensor as in the Canon Rebel T6 and T6i DSLRs, was launched globally last February but the company held off bringing it here for undisclosed reasons.
The compact Canon M3 is the follow-up to the EOS M2, which also never went on sale in North America. The original Canon EOS M did launch in North America in 2012 but failed to sell well and received generally negative reviews for its slow autofocus performance and lack of native lens support.
Canon has tried to resolve both of those issues with the EOS M3, which uses a new 49-point Hybrid CMOS AF II autofocus system that's designed to be faster than the often glacially slow Hybrid CMOS AF from the original M mirrorless camera. Canon's also added several new lenses to the mirrorless EF-M line-up. The following lenses will also go on sale in October: EF-M 11-22mm f/4-5.6 IS STM wide-angle zoom lens ($399), EF-M 22mm f/2 STM compact prime lens in silver ($249), and EF-M 55-200mm f/4.5-6.3 IS STM telephoto zoom lens ($349).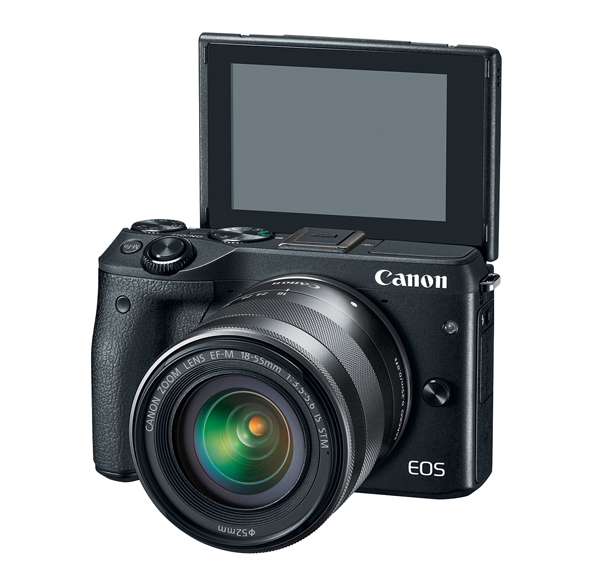 When using an optional EF-EOS M mount adapter ($69), the Canon EOS M3 is also compatible with over 80 Canon EF, EF-S and EF-M interchangeable lenses.
Since the Canon EOS M3 has been out in other parts of the world for over six months, most of the specs for this mirrorless camera have already been announced. Here's a quick rundown of the highlights:
• 24.2MP APS-C Canon CMOS Sensor, with a sensitivity range from ISO 100 to 12,800 (expandable to 25,600 in H mode). Sensor and Digic 6 image processor allows for Full 1080p HD shooting and still photo capture.
• 49-Point Hybrid CMOS AF III Autofocus System is 6.1x faster than the original EOS M, according to Canon.
• Front and rear control dials allow for full manual operation and customizable functions.
• 3-inch tilt-type (180 degrees up/45 degrees down) ClearView II LCD touchscreen (approximately 1,040,000 dots).
• Built-in Wi-Fi and NFC.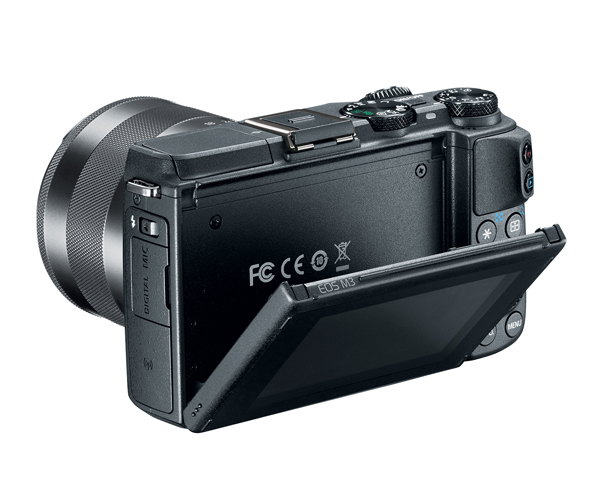 The Canon EOS M3 will go on sale in the U.S. in early October 2015 for $679. An EOS M3 EF-M 18-55mm IS STM lens kit will be available in black or white for $799. A two lens kit featuring the EOS M3 digital camera with the EF-M 18-55mm IS STM lens and the EF-M 55-200mm IS STM lens will sell for $1,049.
More photos of the Canon EOS M3 mirrorless camera below.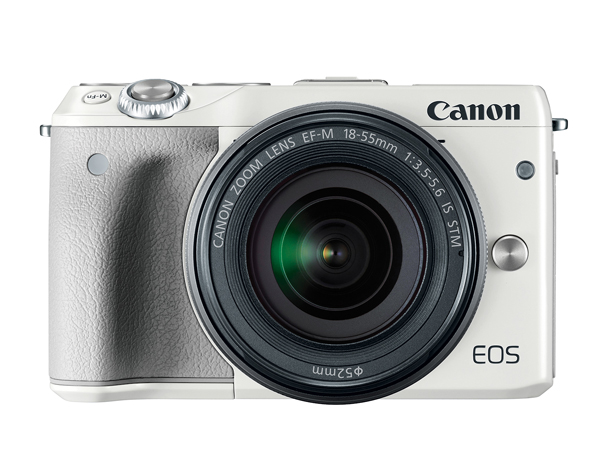 FEATURED VIDEO