Can an 8th Grader Take Better Photos than a Pro Photographer? Watch This Video & Find Out!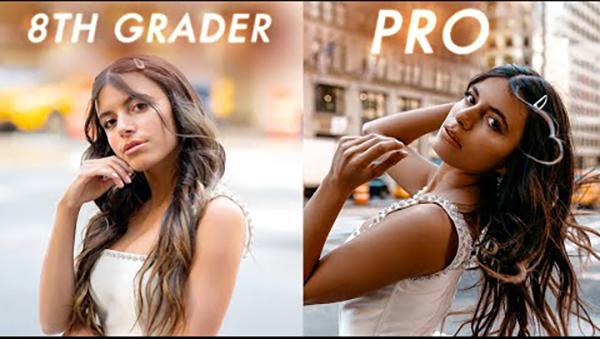 Can a kid in the eighth grade shoot better photos than a seasoned pro? That's the fun challenge in the latest video from photographer Jessica Kobeissi, which we have embedded below.
Kobeissi pits her considerable photo skills against 8th grader Hudson Matter during a shoot on the streets of New York City. It should be noted that the 14-year-old Hudson is no slouch as a photographer himself. He's the son of pro photographer and Shutterbug contributor Jordan Matter, who has produced several best-selling photography books including Dancers Among Us. Hudson definitely has talent in his own right; you can check out some of his work on his Instagram page.
For the photography challenge video, Hudson and Kobeissi take turns capturing portraits of professional ballerina Isabella Fonte at different locations in New York. Who does it better: the young gun or the wily veteran?
As usual, we won't give away any spoilers so check out the video below to find out. Then go visit Kobeissi's channel for more fun challenges and tutorials.

LATEST VIDEO