GALLERIES
You are here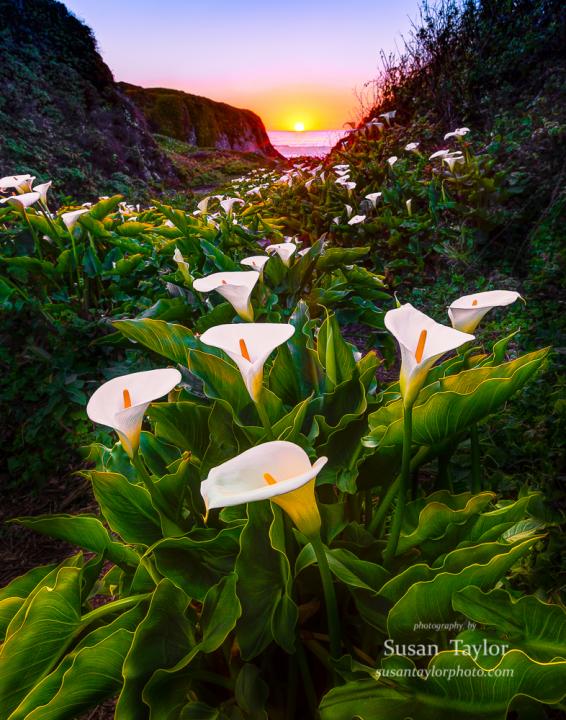 I scouted out this location at Big Sur, CA in the morning and then a few hours before sunset a couple weeks ago. I must admit I shot several versions during the "Golden Hour" to be sure I captured the ones I really wanted. This final photo is a combination of two images blended together. One focused and exposed on the sky and the other on the flowers during the very end of sunset.
Technical Information
Canon 5D Mark III
Canon f2.8 24-70 mm II
Really Right Stuff Tripod

Calla Lily Valley Sunset"
Views: 470
Dimensions: 786x1000
Size: 1053kb
Filed Under: