GALLERIES
You are here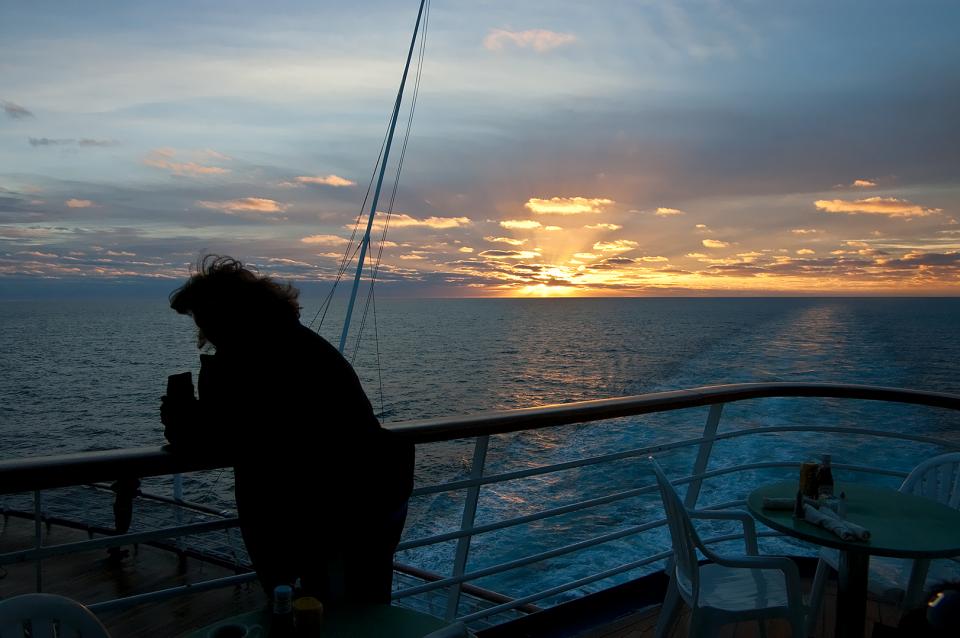 On board a cruise ship heading for Cabo San Lucas, one of the joys was a cup of coffee while watching the daily sunrise. Here, Brenda, dressed in black, was in silhouette as the sun was breaking through the clouds at 6:28 am.
Camera: Pentax *istd. Lens: Pentax 16-45mm. Focal length: 16mm ISO:400
Exposure: f6.7@1/180.
Bob Firebaugh

Brenda at Sunrise
Views: 231
Dimensions: 1622x1078
Size: 1357kb
Filed Under: