The BEST Camera Settings for Travel & Nature Photography (VIDEO)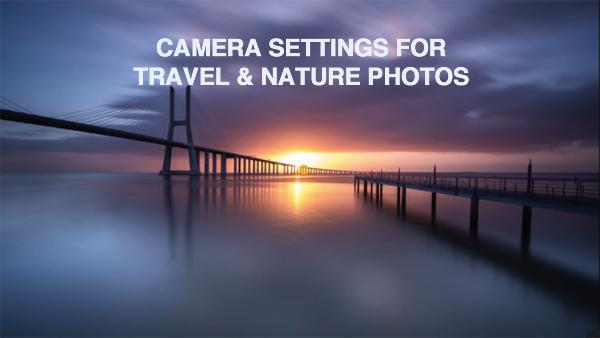 Lisbon-based travel and nature photographer Andy Mumford is known for awesome imagery, and his popular international workshops in all corners of the globe. Today he shares the advice he gives students regarding the best camera settings to use for compelling outdoor photos.
In this behind-the-scenes episode on a chilly day in Norway's Lofoten archipelago, Mumford explains how to increase your odds of success, wherever your travels take you, by configuring a camera properly for various situations.
Mumford acknowledges that the camera settings you choose are a personal matter, depending upon your particular style. That said, he says, "There are certain ways you can set your camera up that will always be conducive to making better images." And those universal tips are the topic of the video below.
According to Mumford, the challenge is to configure a camera so that shooting is an intuitive as possible, "so you don't have do waste time delving into the menus when ever-changing light is at its best." On the other hand, he insists that it's important to avoid too many automatic functions that inhibit creative control.
In short, the goal is to choose settings that enable you to work fast, without delegating important decisions to the camera. That way you don't sacrifice your vision and the opportunity to capture the exact mood you're after.
Mumford covers a lot of ground in just 15 minutes, beginning with an explanation of why he recommends shooting in Raw so you have maximum flexibility in the editing process. He also explains his preferred method for metering a scene, provides examples of when manual exposure is important, and the approach he takes for achieving sharp focus.
The tutorial also covers settings for long-exposure noise reduction, bracketing, and several other options. There's also solid advice for using a camera's histogram, and configuring and using the camera's LCD for maximum efficiency.
There is much more great advice on Mumford's YouTube channel and in a tutorial we posted recently from another pro, with a beginners guide to shooting travel and nature photos in Manual mode.

FEATURED VIDEO