Behold the Amazing Winners of Shutterbug's Spring "Time of the Season" Photo Contest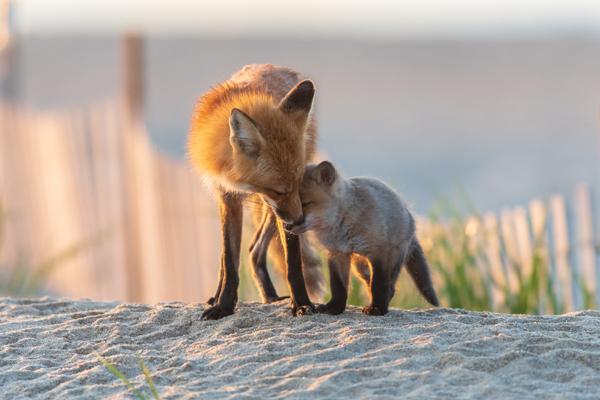 Rebirth and renewal, new beginnings and love. What is it about spring that brings out our inner romantic, and what does it do to our photography? This is what we asked you to show us when we announced Shutterbug's Spring "Time of the Season" photography contest back in May. And you delivered in spades!
Grand Prize Winner
We are proud to announce Robert Siliato as the "Time of the Season" spring round Grand Prize winner. We think his wonderful photo of a mother fox nuzzling her cub perfectly captures the essence of spring.
For his effort, Siliato takes away the grand prize of $500 cash and this amazing bundle of photography gear:

Sony Alpha a6400 mirrorless camera
Tamron 17-70mm f/2.8 Di III-A VC RXD lens
Slik Carbon Fiber CF-834 Tripod with the PBH-45LP Ball Head
Skylum Luminar AI Guru Bundle photo editing software
Standard 53 camera strap with Quick Release from Lucky Camera Straps
Siliato says he had heard of a very active red fox den near the beach in Ocean Grove, NJ, just a few miles from his house. "A mother fox had made a den in the ruins of a historic building that had burnt down a few years ago."
Siliato explains he arrived at sunrise, just in time to snap the mother arriving back at the den with a fresh rabbit in her mouth. "The pups greeted her as she placed the rabbit within the den. After a few minutes, the mother came out of the den to keep a watchful eye from the sand dune."
Siliato says the pup emerged from the den with some fresh blood from the kill on its face, joining its mother for a seemingly tender moment.
Runners-Up
Five runners-up, who also did a fantastic job photographing the essence of spring, take home a $50 cash prize each and Skylum's Luminar AI photo editing software. They will also join Siliato's winning photo in the "Time of the Season" photo book, which will be produced at the end of the year once the remaining two rounds of the contest have been decided.
Flowers and bees would be one of the most common images that come to mind when we think of spring. To stand out from the crowd with a photo of flowers and a bee in a spring photography contest, the photographer must have done something just a little bit special.
We think Candice Montgomery, of Reseda, CA, hit a home run with the composition, delicate colors, and narrow depth of field in this shot.
Montgomery titled this photo "Essential Worker" which, dare we say, could be a tribute both to one of nature's most essential workers as well as the millions of frontline personnel who are helping us through the coronavirus pandemic.
Chandra Brooks also hit a home run in the composition and colors department with this photograph of an eastern kingbird in a park in Dallas, TX. "Wildlife photography is always a game of patience," Brooks says. "But sometimes you get lucky and get a perfect pose in a lovely environment.
"This day had the perfect mix of diffuse natural light and wildflowers to capture this eastern kingbird as he rested among the profuse wildflowers."
"A cobweb is as good as the mightiest cable when there is strain upon it," says Ata Hassanzadeh of Brussels, Belgium, and Dubai. He explains he was watering his rose flowers when he saw a fresh rose leaf had been turned into an unusual shape by a spider web.
Hassanzadeh grabbed his camera and macro lens to capture this shot just as the sun was partially lighting the leaf.
Leah Scrimpsher says the flowers in Camas Prairie Centennial Marsh Wildlife Management Area are a sure sign that spring has come to Southern Idaho. "This year, the season was short, but didn't disappoint.
Scrimpsher explains she decided to forego the soft light of golden hour, deciding instead to arrive in the middle of the day to capture the flowers when they were open and at their most colorful.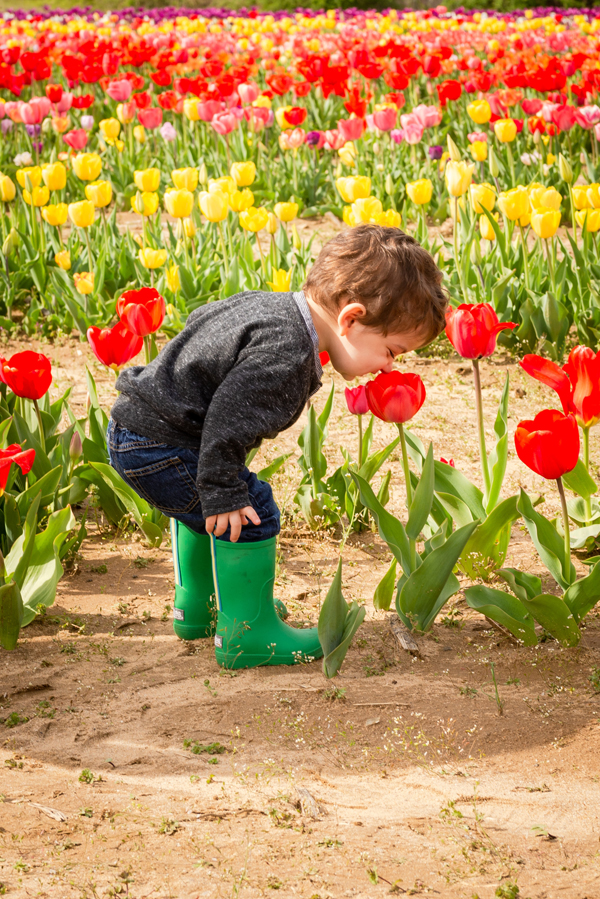 Natalie Serwan snapped her shot "Toddle Through the Tulips" when visiting the Dalton Farms Tulip Festival in Swedesboro, NJ, with this child and his family. "His mom was afraid that he would pick one of the tulips and kept trying to keep him away," Serwan says, explaining she quickly snapped this photograph just before mom intervened.
"It's a great reminder to always take time to stop and smell the flowers," she says. And, if we may add, it's a great reminder to always have your camera ready for when a decisive moment arrives.
Upcoming Summer Contest
In the next round of the "Time of the Season" contest, we want to see photos of beaches, outdoor activities, ice cream, watermelon, trips to national parks and whatever else you think makes up the essence of summer.
So, don't put your cameras away. Get out there and capture your summer in photos. Starting on August 23rd, you can enter your best summer snaps for another chance to win a photography gear bundle and $500 cash.

FEATURED VIDEO