GALLERIES
You are here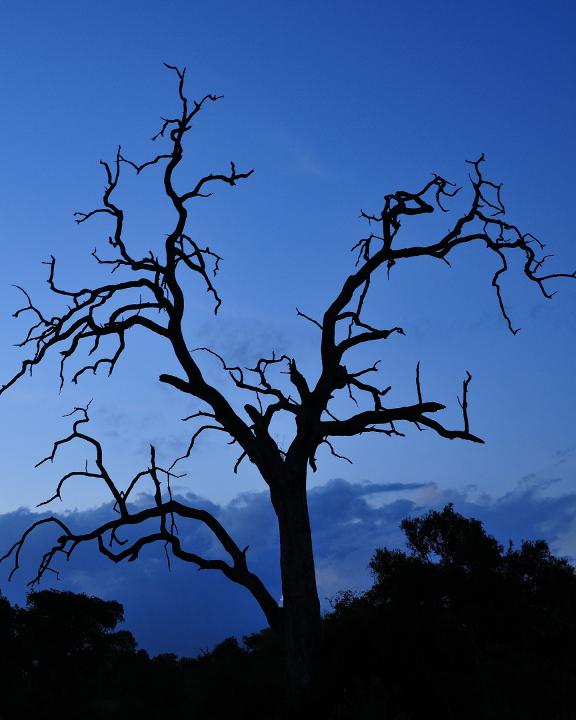 It was the end of a busy day with wildlife in Mala Mala, South Africa. that does not always mean the end of photo opportunity, as confronted my wife, our driver/guide, and I, when we rounded a blind bend and came upon this tree against a cobalt twilight. This was a standout in large part for its skeletal form, eerie and cold, and yet glorious in its isolation, save for some scruffy bushes in the distance.
NIKON D300 and 16-85mm f/3.5-5.6, taken at 26mm; ISO 400, 1/2sec @ f/5.6
The Rover served as camera support, engine off, of course.

Beauty in a Dead Tree
Photographer: Gary Paige
Views:
Dimensions: 1440x1800
Size: 2620kb