GALLERIES
You are here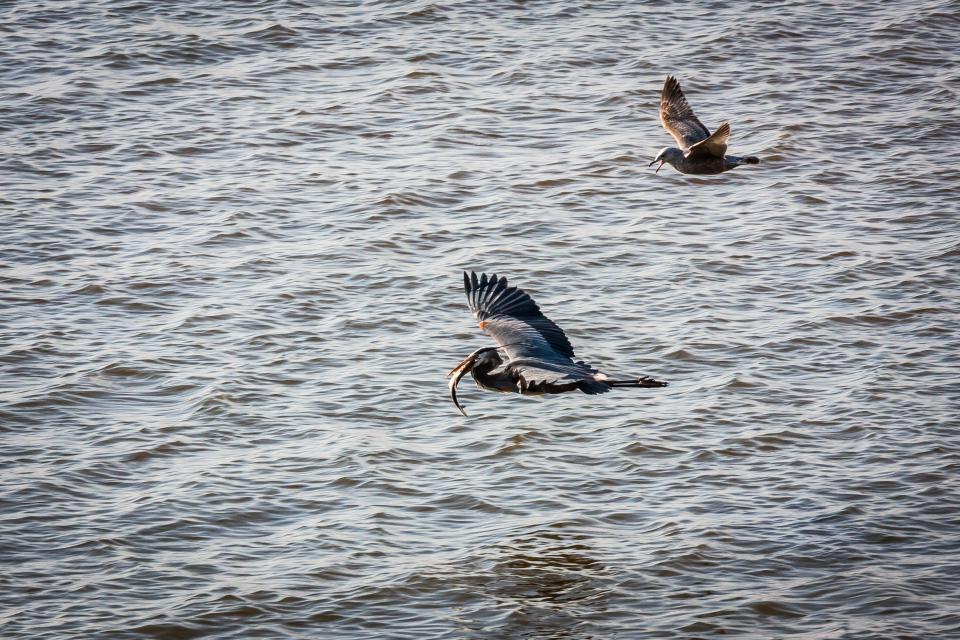 Mason Neck State Park south of Washington, DC: after hiking and watching a couple of bald eagles across the river, we were talking to a park ranger when he turned quickly and pointed. The gull was in hot pursuit of a heron that had grabbed a fish out of the water. Having the camera set to AI-servo proved helpful, although I didn't have time to check my settings. The heron lost its grip on the fish and neither enjoyed the meal.
Canon 40D, EF70-200mm f/4L lens with 1.4x converter, ISO 400, f/14, 1/500sec

And the Chase Is On!
Photographer: Charlotte Couchman
Views: 9
Dimensions: 3016x2011
Size: 3678kb