Alan Murphy's 4 Practical Tips for Better Bird Photography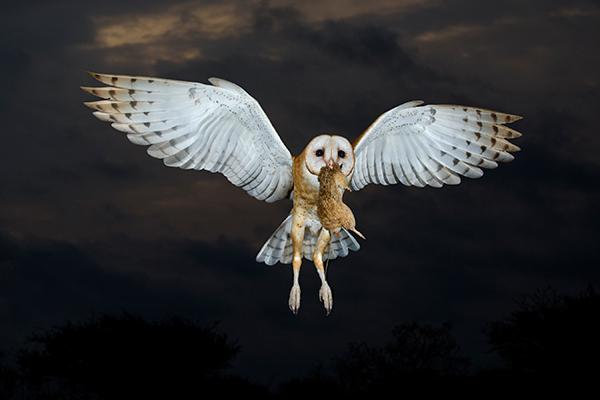 Growing up in London, England, Alan Murphy developed a fascination with birds at an early age. That enthusiasm followed him as he moved to the United States as an adult, but took an interesting tern (pun intended) once he settled on this side of the pond.
Confronted with an entirely fresh catalog of bird species, he took the only logical tack he could to learn the new birds that surrounded him. He borrowed a camera and some lenses so that he could photograph them for later identification.
Only problem: the lenses weren't up to the task, so he outfitted himself with better gear suited to his flighty subjects. And along the way, his passion for bird photography not only took flight, it soared.
Murphy's also learned a lot about how to take great photos of birds in a variety of shooting situations. Here's some of his expert advice on better bird photography.
1. Be Prepared
When photographing birds, Murphy leaves little to chance. Whether shooting on his own or conducting his year-round bird photography workshops, he follows several guiding principles that ensure success each time he sets out.
For starters, Murphy never steps out the door without first doing his research about the birds he plans to photograph in a specific area, then he observes them in the field to gain an understanding of their behavior. Concomitant with that is a certain amount of planning and preparation, leaving room for the unexpected.
Case in point: he comes prepared with recorded bird calls to lure species, such as owls. For eagles and other raptors, along with other birds in their natural environment, he simply pays attention to their body language, so that he's ready to shoot when a bird is about to alight from a branch. Raptors, for instance, poop before taking flight, whereas many birds may lean forward prior to taking to the air from a perch.
2. Know When to Use Blinds
Blinds aren't necessary when shooting from a boat or wading into the water (while wearing waders) to photograph eagles, gulls, wading birds, and waterfowl, Murphy noted. However, he pointed out that there are just as many, if not more, situations where a blind is critical.
It all ties into Murphy's philosophy of leaving little to chance. Your movements can frighten a bird. The blind disrupts your silhouette, masking your movements, and it lets you get much closer to your subject.
Murphy uses different blinds to suit the situation. For his workshops he brings along portable blinds he's constructed, which are large enough to house several people. Some areas of course feature permanent blinds, such as at many bird and wildlife sanctuaries around the country.
But he'll also use commercially available portable blinds. One is the Tragopan V5 photo blind (photographyblinds.com), which is designed for working from a stationary position. Another blind he'll use when shooting alone, for greater mobility, is the LensCoat LensHide (lenscoat.com). It drapes the photographer and lens, and allows a flash to protrude out the top.
Many situations may also require for the lens to be camouflaged when exposed in full view of the subject. So to disguise the lens and protect it at the same time, Murphy wraps his lenses in LensCoat Lens Covers.
3. Set the Scene
Much of the time Murphy doesn't fill the frame with the bird. Instead, he follows the John J. Audubon approach, giving the viewer a sense of habitat and behavior. In fact, many of his images of perching birds reflect the timeless beauty of an Audubon painting, with soft, subtle backdrops that support and focus on the key subject, rather than compete with it.
To achieve that aesthetic, when the situation can be controlled to some degree, Murphy takes a more pragmatic, proactive approach. He sets up perches against uncluttered backgrounds. He finds plants and shrubs with berries that will attract a certain species, attaches them to a support, and waits patiently in a blind.
"My style is to isolate the bird, while still giving you some information about it, such as the food it eats," Murphy explained. That means controlling depth of field. "If I'm working with a songbird, say at 20 feet, I'll shoot it at f/8 or f/9 with a 600mm lens, so that I have only enough depth of field to render the bird sharp."
4. Good Timing and Light Are Key
While Murphy does use the Phototrap remote triggering system (phototrap.com) with flash on occasion, most of his work simply involves good timing and available light. Planning always enters the picture, despite nature's attempts to thwart his efforts.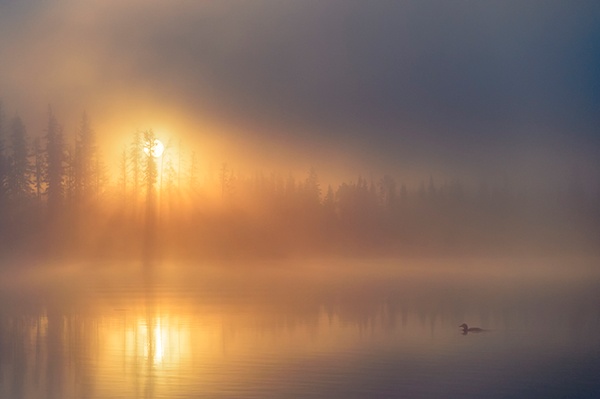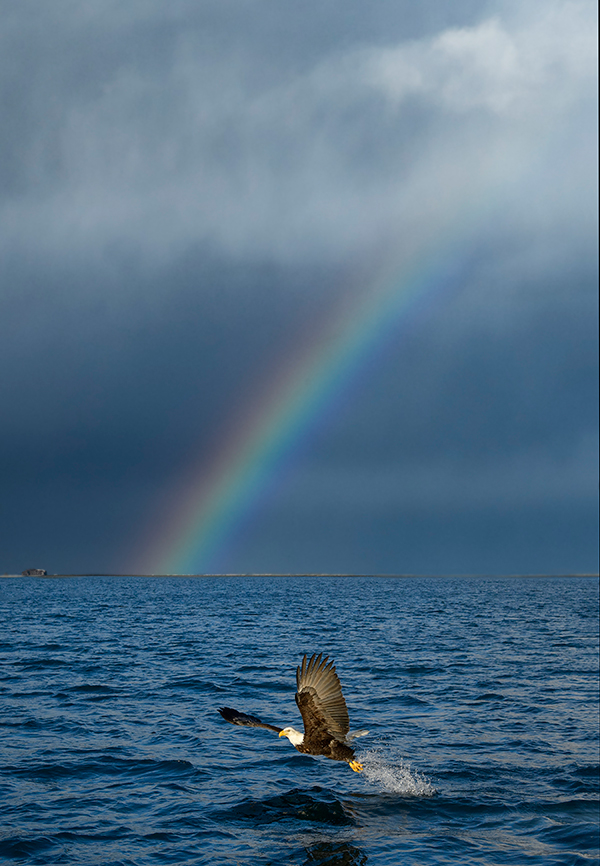 "No matter how hard I plan certain things," Murphy emphasized, "it doesn't always work out. Birds are unpredictable. And that's why I love it. I've been trying to get this one kingfisher image for the past two years, and it's been difficult. But the harder it is, the more respect I have for nature, and the more I love what I do."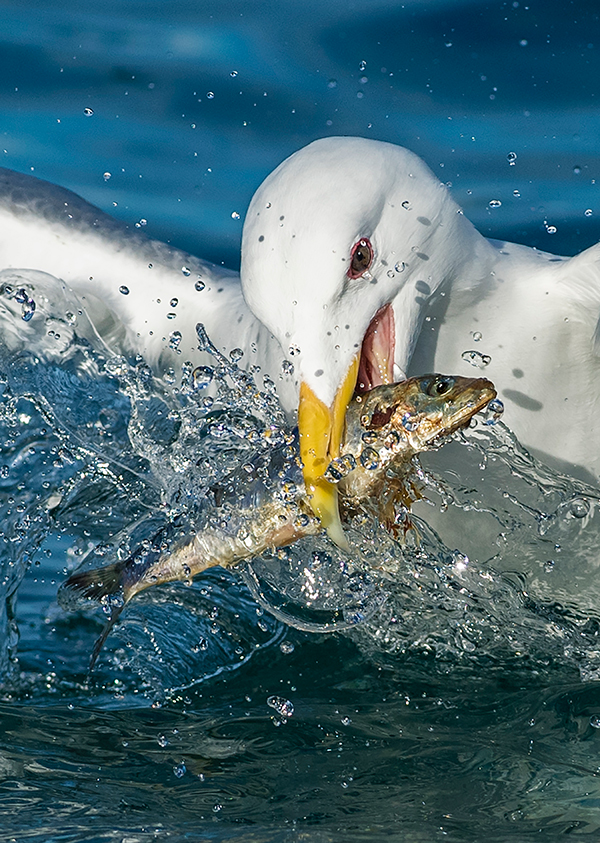 Alan Murphy operates out of the Houston, Texas, area. To see more of his work and learn about his books and workshops, visit alanmurphyphotography.com.
What's in Murphy's Gear Bag
• Nikon D5
• Nikon D810
• Nikkor 600mm f/4 lens (shooting from a blind)
• Nikkor 300mm f/2.8 lens (birds in flight)
• Nikon SB-910 Speedlight
• Wimberley full gimbal head
• Gitzo GT3543LS tripod
• Harbor Digital Design XT Flash Extender
• Binoculars
• Phototrap
Murphy's Favorite Gear
"The LensCoat LensHide covers the tripod, my camera, 600mm lens, and me. It's lightweight, breathable, portable, and wearable—and easy to set up. This blind has allowed me to get close to birds in a matter of seconds."

FEATURED VIDEO