Aerial Photography Honored: With USPS Earthscapes Stamp Release
The United States Postal Service (USPS) will release a sheet of 15 "Earthscape" stamps in 2012 celebrating the beauty of the country from "sea to shining sea." The images, using photographic platforms from ultralites to satellites, focus on natural, agricultural, and urban landscapes from virtually every region. Release is tentatively scheduled for October, 2012, in conjunction with National Stamp Collecting Month.
Art director Howard Paine said he chose photographs to showcase designs or patterns and geographic diversity. Paine, who has art-directed hundreds of USPS stamp projects for over 30 years as a contract employee, didn't seem concerned about miniaturizing to postage-stamp size images usually displayed as large-format prints, posters, or in coffee-table books.
"Over the years, it hasn't been unusual for stamp projects to portray large subject matter. For a sheet such as this, the images have to be lively in variety, but must also complement each other. Careful cropping, image simplicity, contrast, and color saturation are critical," Paine said.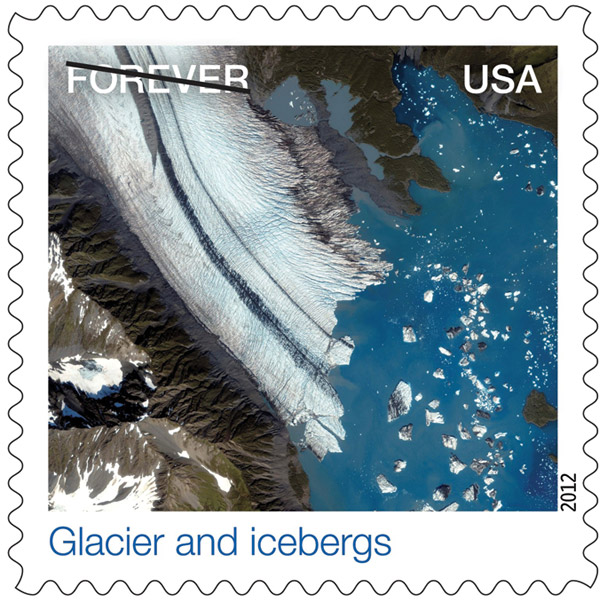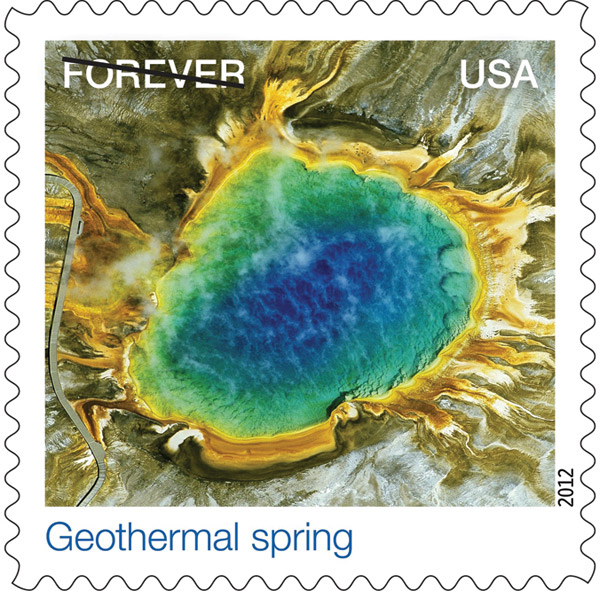 A USPS 15-member Citizens' Stamp Advisory Committee made the decision to develop the series. It was then handed over to contract photo editors and researchers tasked with locating suitable images. A call for images did not go out to the photographic community. "I think you can imagine the volume of submissions we'd receive. We simply don't have the resources to undertake that kind of review process," Paine said.
The photo staff provided Paine with the hundreds of images he winnowed to find the final 15. Those selected came from a wide variety of sources—including the Landsat 7 and IKONOS satellites, stock images, and six photographers, one of whom provided five of the 15 images.
Eighty-year-old Jim Wark (airphotona.com), Pueblo, Colorado—who produced "Geothermal Spring," "Butte in Early Morning Fog," "Barge Fleeting," "Railroad Roundhouse," and "Skyscraper Apartments"—spends hours in his plane looking for great shots. When he finds them he said he simply grabs his camera, opens his window and starts shooting. "I'm looking for the pictures that the other guy doesn't have," Wark said.
Other photographers in the series include Cameron Davidson whose "Inland Marsh" was made with Fuji Velvia shot from a Cessna 177 modified for aerial photography. The image was made for a large-format photo book about the Chesapeake Bay.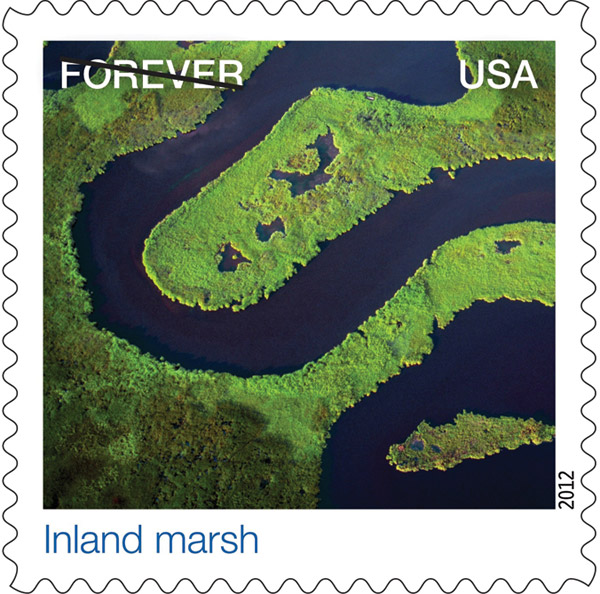 "I am a pilot, but I don't feel it's safe to fly and shoot at the same time. The majority of my aerials are shot from turbine helicopters," Davidson said. For details about Davidson's book, visit aerialchesapeake.com.
Barrie Rokeach (rokeachphoto.com) shot "Salt Evaporation Ponds" near San Francisco. In contrast to Davidson's method, Rokeach said, "I hand hold the camera, fly and photograph simultaneously. I'm a pilot with commercial and instrument ratings and usually use high-wing Cessnas."
Unlike Davidson and Rokeach, Tom Brakefield used a less stable platform for his "Log Rafts on Way to Sawmill."
"The shot was taken hanging out of a tiny micro-light kite as we were bounced from pillar to post in the steep canyons of the Columbia River along the Washington-Idaho border," Brakefield said. He shot with Fuji Provia. For a look at Brakefield's stock images, click on inmagine.com.
Richard Hamilton Smith (richard hamiltonsmith.com) photographed a Door County, Wisconsin "Cherry Orchard" from a rented Cessna 172 with Fuji Velvia. Hamilton Smith said that the shot was made for a large-format photo book on Wisconsin. This particular image didn't make it, but another from the shoot did.
Steve Dunwell (stevedunwell.com) reported that "Cranberry Harvest" was made in late September, 1992, from a helicopter at approximately 500 feet. At the time, Dunwell said, he was working on a series of aerial landscape photographs of distinctive Massachusetts South Shore scenes for an annual report for a local bank. His film? Kodachrome.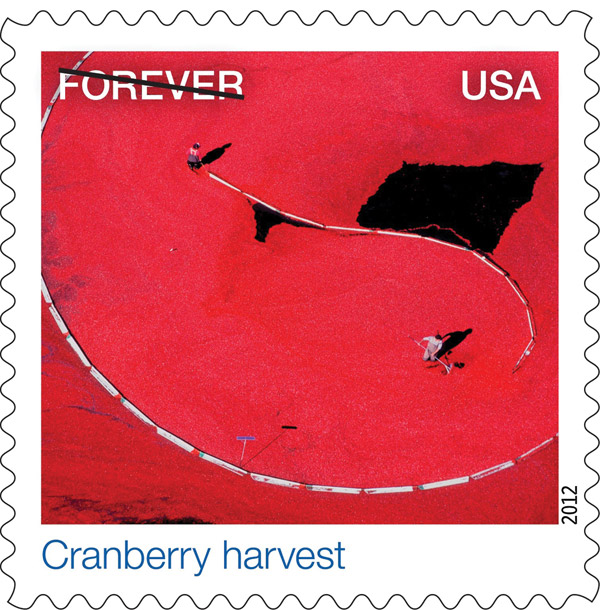 Advanced imaging technology is also represented in the stamp series in the form of three satellite images. Bear Glacier ("Glacier and Icebergs") is one of 40 glaciers flowing off the vast Harding Icefield located 130 miles south of Anchorage, Alaska—the largest in North America and a 300-square-mile vestige of the last Ice Age. The GeoEye IKONOS satellite made this 1-meter resolution image in 2005 flying 423 miles above the Earth at an average speed of 17,000 mph (geoeye.com).
"Volcanic Crater" and "Center-pivot Irrigation" were made by the Landsat 7 satellite operated by NASA (landsat.gsfc.nasa.gov). The crater is Mount St. Helens imaged in 1999—19 years after it erupted—leveling over 200 square miles of forest, leaving the surrounding landscape barren and the mountain 1300 feet shorter.
Center-pivot irrigation systems created the circular patterns in cropland near Garden City, Kansas. The red circles indicate irrigated crops of healthy vegetation. Light-colored circles represent harvested crops. The image was made in 2000. "Residential Subdivision" and "Highway Interchange" are two stock images that round out the 15 stamps placed in three rows of five.
Lorin R. Robinson's day job is Professor of Marketing at the University of St. Thomas, Minneapolis, Minnesota. His passions include photography, flying, adventure travel, and travel writing.

LATEST VIDEO

SPONSORED VIDEO
Testing Tamron's SP 150-60mm G2 lens while capturing birds and alligators in Apalachicola, Florida.