Adventure Photographer Camps On Greenland's Frigid Icecap to Capture the Aurora Borealis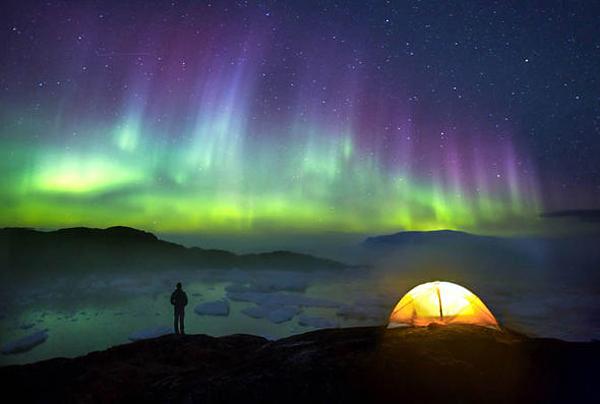 Paul Zizka is an award-winning landscape/adventure photographer with a passion for places few dare to tread. He recently camped on the frigid icecap in Greenland to make spectacular images of the Northern Lights.
Zizka's international quest to photograph the "under-documented" have taken him from peaks in the Canadian Rockies to wading chest deep in glacier-fed lakes. His adventures also include a 2004 unsupported 870-mile double crossing of Iceland on foot—believed to be the first of it's kind.
Based in Alberta, Canada, Zizka's upcoming adventures included planned trips to Antarctica, Namibia, Labrador's Torngat mountains, and the Faroe Islands.
Regarding the images you see here, the 37-year old Zizka says, "Shooting the Northern Lights almost always means waiting for your moment of magic," with patience being an important virtue. Zizka also captured magical Northern Lights images in Canada.
Zizka says that if the dance of the Aurora Borealis lasts long enough, it's not unusual for him to shoot hundreds of images during a single event.
You can view Zizka's breathtaking portfolio on his website and Instagram page. And be sure to watch this amazing 8K time-lapse video we posted earlier with stunning displays of the Aurora Borealis in Northern Minnesota.

FEATURED VIDEO