Adobe Announces Major Update to Photography Plan Including New Lightroom CC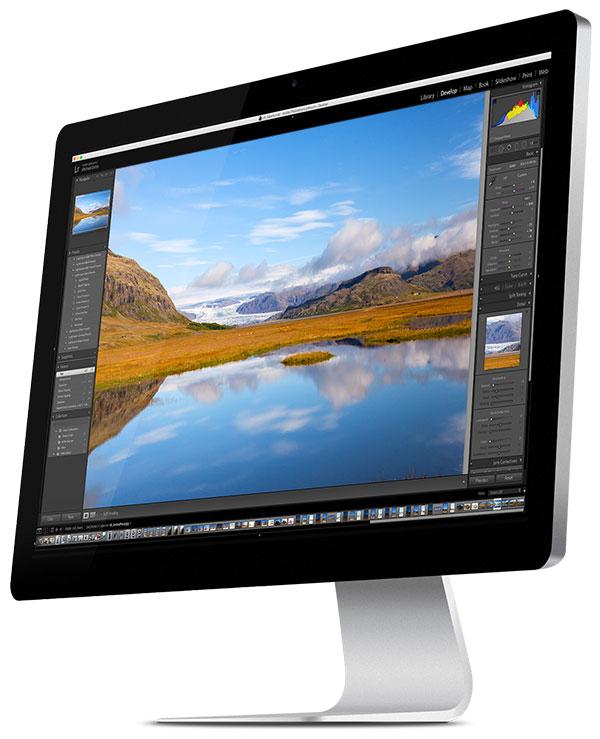 Adobe just announced a big update to its subscription-based Creative Cloud photography plan including the release of the new Lightroom CC which is designed to work faster and introduces new tools for editing, organizing and showing off your images.
As before, Adobe Creative Cloud Photography, as the full suite of software is called, is available for $9.99 per month and can be used across desktop and mobile devices.
Regarding mobile devices, Adobe says the revamped Creative Cloud Photography plan now allows you to automatically sync photos (including whatever edits you've made) on your phone or table with Lightroom CC on your desktop computer. Or, in other words, running the Lightroom app on your mobile device gives you more seamless access to view and edit your full catalog of desktop images on your iPad, iPhone or Android smartphone or tablet.
For Android users, this Adobe Creative Cloud Photography release includes DNG Raw file support on compatible Lollipop-enabled mobile devices, letting users do Raw file post-processing on their Android smartphones and tablets.
This release includes a major enhancement for Android with DNG raw file support on compatible Lollipop-enabled devices, providing customers the full power of raw file post-processing on their Android smartphones and tablets.
Another main feature in the new Lightroom CC is improved performance, thanks to the way the software maximizes a computer's GPU (graphics processor unit). According to Adobe, this allows Lightroom CC to work "ten times faster than ever."
Here's a breakdown of some more of the new features in Lightroom CC as part of this Creative Cloud Photography update, according to Adobe:
• HDR Merge tool – Helps create natural-looking or surreal photos from high-contrast scenes by combining multiple shots captured with different exposure settings into one Raw HDR (high dynamic range) image
• Panorama Merge – Designed to create extreme wide fields of view with extra detail by stitching together multiple images to create a Raw panorama photo
• Facial Recognition – Helps users quickly find and categorize images of people, such as friends and family, in Lightroom via facial recognition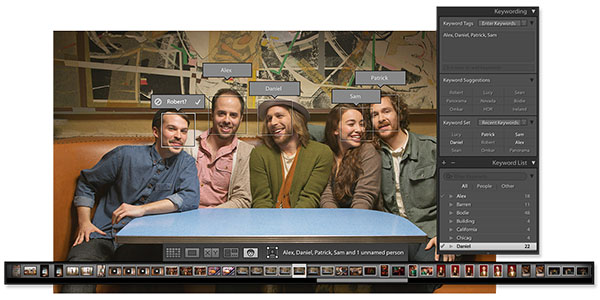 • Video Slideshows – Improved slideshow creation capability allows you to use still images, video, and music along with more professional effects such as pan and zoom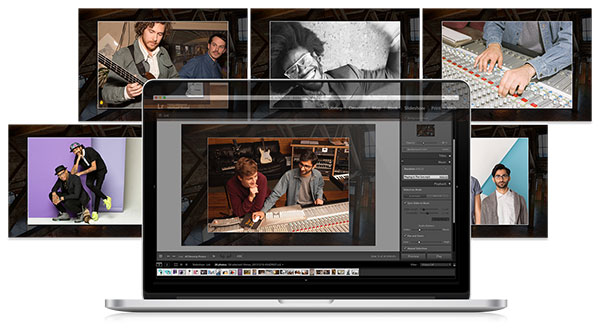 Interestingly, the updated Creative Cloud Photography plan includes no changes or new features to Photoshop CC, which is celebrating its 25th birthday this year.
The Adobe Creative Cloud plan includes Lightroom CC (which can be used across desktop, web and mobile devices), Photoshop CC, and Photoshop Mix (for iPhone and iPad.). It costs $9.99 per month based on an annual subscription. To see all Adobe Creative Cloud pricing and plans, click here. For more details about what's new in Lightroom CC, go here.

FEATURED VIDEO