9 Pieces of BAD Landscape Photography Advice that Beginners Should Ignore (VIDEO)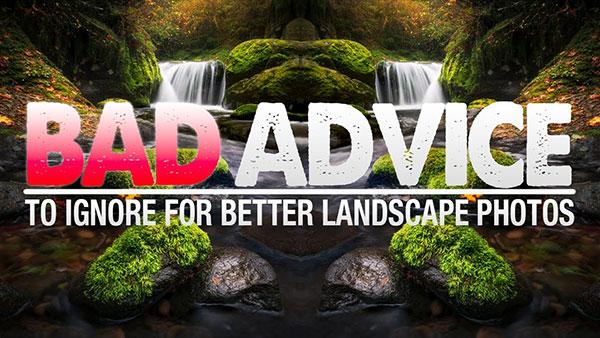 At Shutterbug, we try to share the best photography tips, how-tos, and advice on the Internet. But not everything you hear on the web will be good advice. (Big surprise, right?)
In particular, if you're a beginner photographer there are lots of so-called experts out there who may steer you in the wrong direction. In the below video, photographer Mark Denney gives you a heads up on what he thinks is some bad photo advice you should ignore, especially if you're a landscape photographer.
"All of the bad advice mentioned in this video I received either directly or indirectly during my first year of landscape photography," Denney explains. "All of which I quickly implemented and eventually discovered wasn't the best advice for me to apply to my landscape photography workflow as a beginner.
"In this video, I review the worst beginner landscape photography advice I received. I ranked these pieces of advice in numerical order where bad advice number nine is the least egregious and number one is the worst piece of landscape photography advice I received as a beginner. Some of these items are gear related that had a negative financial impact on myself and others are advice that I felt slowed down my progression, photographically speaking. "
#9 Always Shoot in Manual
#8 Graduated ND Filters
#7 Expose to the Right
#6 Always Use a Tripod
#5 Only Shoot Golden Hours
#4 Must Have Full Frame
#3 Don't Get an L Bracket
#2 Never Crop Your Photos
#1 "Holy Trinity of Lenses"
Watch Denney's video below where he explains why these pieces of advice – which some photographers would argue are undeniable truths – are actually bad for your photography. Then go visit Denney's YouTube channel for plenty of good landscape photography advice.

FEATURED VIDEO