8 Reasons WHY Your Photos SUCK & How to Fix Them (VIDEO)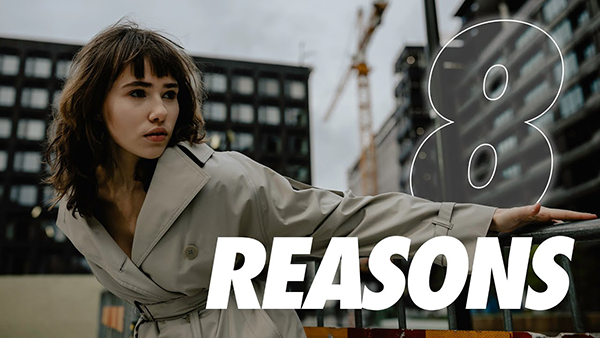 Sometimes our photos are good, sometimes they're bad, and sometimes they just downright suck! There's no shame in having your photos suck from time to time, it happens to everybody.
But if you do nothing to try to improve your images, then you really do suck as photographer, which is nobody's fault but your own. That's why we love videos like the helpful clip below titled "8 Reasons Why Your Photos Suck" from Daniel Inskeep and Rachel Gulotta of Mango Street.
"First off, it's ok if your photos suck. Everyone's photos suck at some point," Inskeep says. "Or, maybe they don't suck but you're just having a hard time standing apart from the crowd. Either way, this video is for you."
Like all of Mango Street's how-to videos, the one below is short, sweet, and offers easy real-world advice that you can apply to your photography right away, so you won't' suck in the future.
"Once you get comfortable with photography it can be hard to break through the next level, so in this video, we're going to cover eight things that may be holding back your photography," Gulotta explains.
Here are the eight reasons the Mango Street duo cover in the clip:
#1 You Don't Plan Your Shoots
#2 You Follow Trends to Closely
#3 Your White Balance Is Off
#4 You Don't Prioritize Lighting
#5 Your Photos Don't Say Anything
#6 Your Compositions Are Boring
#7 Your Subject Doesn't Stand Out
#8 Your Photos Are Under- or Over-Edited
Check it out below and then go subscribe to their excellent photography channel to get more quality advice. If your photos still suck after watching their tutorial, then you should also watch this video with seven more ways to prevent your photos from sucking.

FEATURED VIDEO