6 MISTAKES to Avoid with Long-Exposure Photos & How to FIX Them (VIDEO)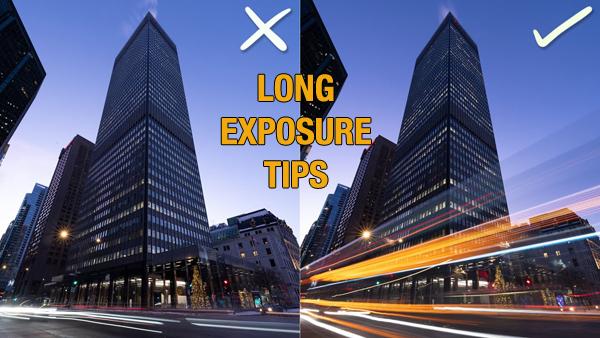 Shooting at night with slow shutter speeds is a great way to capture eye-popping photos. Light trails from passing cars are really dramatic, and scenes that look boring during the day are transformed into sparkling tableaus as soon as the lights come on.
Nighttime photography isn't particularly difficult as long as your bring a tripod and understand the proper techniques. In this seven-minute tutorial from instructor and self-proclaimed "camera geek" Saurav Sinha you'll learn how to get the job done in less than seven minutes.
Sinha says that in his formative years, "I made a lot mistakes with long exposure photography." In this episode he explains how to fix the most common errors, while providing several additional tips for shooting at night.
At the top of Sinha's list is the failure to arrive at a destination early, before light totally disappears from the sky. He says, "I like to reach a location before sunset so I have enough time and enough light to explore the spot and different compositions before setting up my gear."
Sinha doesn't start shooting until golden-hour ends and blue-hour begins. In other words, it's important not to begin shooting too early, and equally critical not to wait until it's totally dark. Take advantage of that magic window, and everything else falls in place.
You'll learn how to avoid overexposing light trails without rendering the rest of the image too bright. Sinha also provides great advice for choosing the best ISO and f/stop for various situations.
The video includes tips for exposure bracketing, why Sinha rarely uses a camera's slowest shutter speed, and several other important considerations.
After watching the video head over to Sinha's YouTube channel where you'll find more tips and tricks.
And for another helpful outdoor photography tutorial, check out our recent story with five simple tips for perfectly exposed photos.

FEATURED VIDEO