5 Tips for Dramatic Street Photographs at Night with Dutch Pro Vijce Vieth (VIDEO)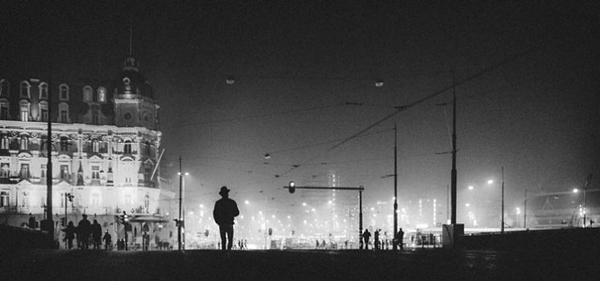 Yesterday's street photography tutorial by photojournalist Doug McKinlay was so popular that we decided to bring you another today. This one by Dutch fine art street photographer Vijce Vieth provides five great tips for shooting the streets at night.
Based in Amsterdam, Vieth has received over 20 international awards for his photography, and he's been featured in exhibitions across the globe. In the three-minute video below Vieth discusses shooting at high ISO settings, using available light sources like street lamps, billboards and car headlights to illuminate your scene, and emphasizing contrast for dramatic effects.
Vieth also explains the importance of guiding the viewers eye through your composition, and how to use reflections, signs and other vivid objects to emphasize the colors in your street photos.
You can find more street photography tips on the Eye, Heart & Soul YouTube channel. And don't miss the street photography tutorial we posted yesterday on using slow shutter speeds and second curtain flash to create images with a unique look.

FEATURED VIDEO