5 Purr-Fect Pet Photography Tips to Try at Home (VIDEO)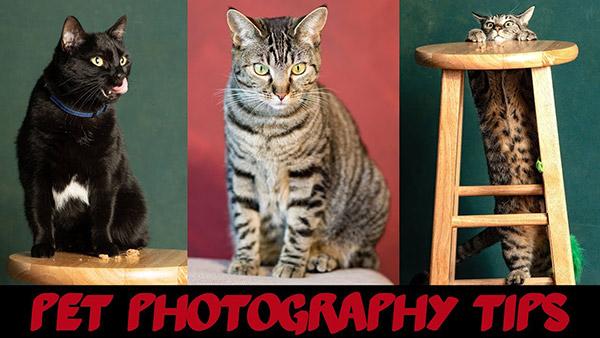 Do your photos of your beloved cat or dog all look the same? Do you want to make your friends jealous on social media by sharing a purr-fect image of your pet? Well, then you should watch the below video from photographer Matt Granger: "Pet Photography at Home – 5 Tips."
"Taking photos of your pets at home can be difficult," Granger says. "In this video I run you through 5 tips you can use to improve your photos, whether you are using basic or advanced equipment."
Granger adds that since Sony has just updated firmware in its full frame mirrorless cameras called Real-Time Animal Eye AF that tracks animals' eyes, he has included a bonus pet photography tip in the video about updating that firmware in your camera.
Here are Granger's five tips that he discusses and demonstrates in the video (with the help of his cats Loki and Tyson) at the bottom of this post.
#1 Establish the Scene
#2 Depth of Field & Shutter Speed
#3 Bribery
#4 Get Their Attention
#5 Be Patient & Review Shots
Watch the pet photography tutorial and then go visit Granger's YouTube channel for more videos.