5 Posing & Camera-Angle Tips for Better Portrait Photos (VIDEO)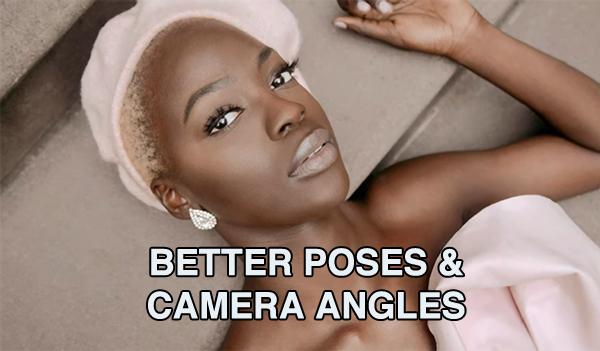 If you're new to portrait photography and looking to up your game, the quick tutorial below will put you on the road to success. In just four minutes you're learn five simple tips that will make you and your subjects proud.
Kreshonna Keane is a NY-based commercial and editorial photographer whose portfolio includes a wide selection of gorgeous portraits. In this episode from B&H Photo Video she presents a handful of tips for finding creative camera angles, posing models, and directing subjects to make them more comfortable.
Keane explains how to make compelling portrait photos without a lot of specialized gear. That often means "working within your environment," and employing everyday objects as props. As she says, "I like to utilize a space in a way where I'll position subjects within my environment," like using an interesting wall as a backdrop.
Keane offers helpful advice on composition, and explain why sometimes breaking the rules will result is very effective images. She also discusses perspective, and how to experiment with different camera angles to make portraits with a dynamic look. Sometimes that means shooting from above, or lying on the ground while shooting up at a model.
According to Keane, it's also important to challenge subjects to try something new, and "get crazy with their bodies." With an inexperienced subject it's often necessary for you to help out, by providing creative direction and a bit of positive encouragement.
Keane's specific posing tips are easy and effective, as is the other advice she provides. So take a close look and you'll start shooting portraits like a pro today!
You can view a variety of Keane's stunning imagery on her website, and find more helpful tutorials on the B&H Photo Video YouTube channel.
And don't miss another tutorial we posted recently, with five simple hacks for better portrait photographs.

FEATURED VIDEO