5 Portrait Photo MISTAKES That Make You Look Like a Noob (VIDEO)
Most of us don't make our living as professional photographers, but there's no reason to advertise your amateur status with images that somehow miss the mark. Fortunately, you can easily up your game by watching the quick video below.
Manny Ortiz is an accomplished portrait and street photographer, with an impressive portfolio of images shot indoors and out. In this nine-minute episode, he discusses five portrait photography mistakes that can really mess up an otherwise nice shot.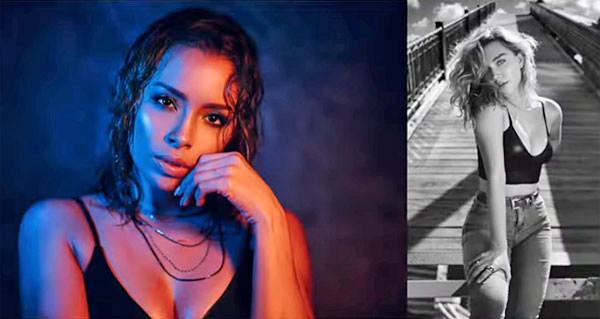 Ortiz has the advantage of his beautiful wife Diana who is a professional model, and she's the subject of the video below. But the tips he provides will improve the results of any portraits you shoot, so take a look, find a willing subject, and get busy.
The tutorial kicks off with a warning to avoid the "Pleasantville Look"—a situation in which your model is in color while the background is in b&w. Ortiz says, "This used to be a cool thing, but today it screams amateur hour." Bottom line: In 2021 you have to make up your mind, with images that are either in color or in b&w.
Another thing to avoid is what Ortiz refers to as the "Raccoon Look," explaining that if you don't see a reflection of light in the subject's eyes, you have some more work to do. With ambient light portraits the solution may be as easy as repositioning the model relative to the sun, or employing a simple reflector.
Other mistakes include errors in composition like cropping off hands or other appendages, and poses that make your subject "look like an undertaker." His final commandment is "lose the watermark," and he explains why.
While watching the video you'll gain insight on these common errors. And once you do that, your portraits will make you and your model proud. There are a lot more tips on Ortiz' YouTube channel, so be sure and take a look.
And if you missed yesterday's helpful tutorial explaining how to take beautiful photos of pretty models at the beach, we encourage you to check it out.

FEATURED VIDEO