5 Great Tips for Shooting Stunning Nature Photos at Night (VIDEO)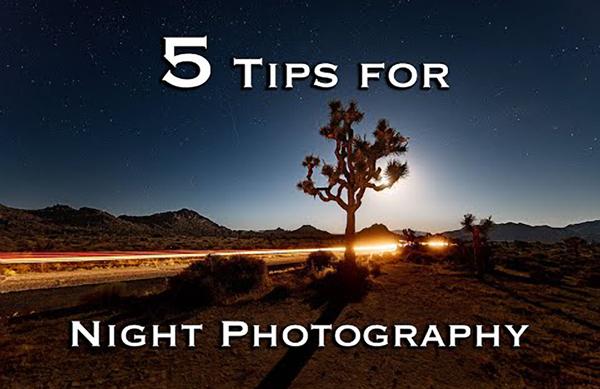 If you're one of those photographers who stow their gear after the sun drops below the horizon, you're missing out on some great opportunities. And if you think nighttime photography is complicated, the video below will quickly change your mind.
Photographer Jason Lanier has an eclectic portfolio, and he's won numerous awards for his documentary, wedding, wildlife, landscape, and boudoir images. He also has some impressive instructional skills, as you'll see in this behind-the-scenes tutorial from Joshua Tree National Park.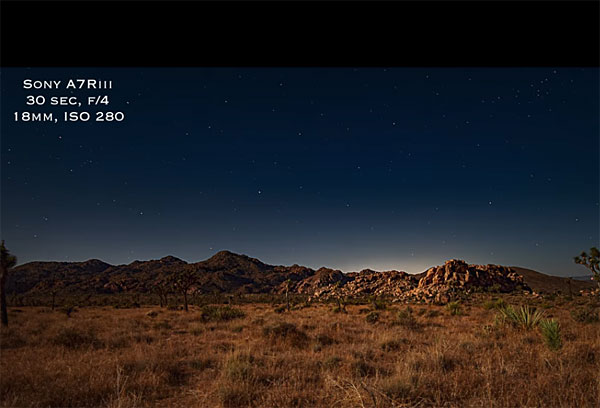 In barely nine minutes Lanier demonstrates five simple and effective tips for capturing better nighttime photographs. Whether you're interested in astrophotography of starlit skies or capturing moody moonlit landscape scenes, Lanier's tips are easy to accomplish and guaranteed to deliver stunning results.
Topics include how to focus in the dark, a variety of exposure and composition tips, why you should carry a light to illuminate your camera settings, the importance of a self-timer, and more. Lanier also lists the gear he used in the description below the video.
You can find more valuable tips on all types of photography on Lanier's YouTube channel. And be sure to check out yesterday's complete guide to using lens filters for better landscape photos.

LATEST VIDEO