5 Beginner Night Photography Tips for Epic Travel, Nature & Cityscape Photos (VIDEO)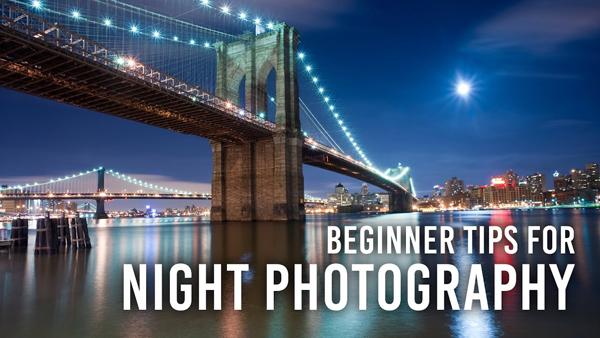 Have you every wanted to give night photography a try, but didn't know where to start? If so, the five-minute beginner's guide below is just what you need.
Night photographer extraordinaire Gabriel Biderman is not only one of the foremost experts in the field, he's also an acclaimed author, instructor, and co-founder of National Parks at Night. In this quick episode from B&H Photo Video he synthesizes nighttime photography to its basic components, so you can start shooting tonight.
Biderman begins with a simple word of caution, especially if you're shooting in an unfamiliar location. Because darkness can be unnerving, and make it difficult to avoid obstructions, he suggests bringing a friend along on your outings. That way you'll stay safe, remain within your comfort zone, and be able to concentrate on capturing great images.
Biderman illustrates his helpful tips with images that include gear and exposure information. He discusses the importance of "knowing your camera inside and out," so you're not fumbling around in the dark while trying to locate the settings you want. That's really good advice for those who shoot exclusively during the day, because your familiar "intuitive" camera can be confusing to navigate at night.
The first visuals that comes to mind for many beginners are Milky Way photos, shots of starlit skies, or images of a glowing full moon. But as Biderman illustrates, this type of photography has so much more to offer, and he urges you to "explore the night" when arriving at a location, before pulling out your gear.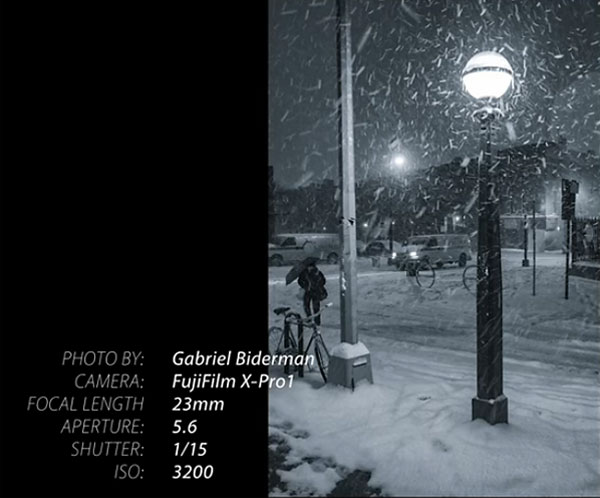 Biderman's other tips include how to use slow shutter speeds to capture various forms of camera movement when photographing sparkling cityscapes, landscape photos with star trails, and other nighttime scenes. He also says it's important to keep shooting when the weather doesn't cooperate because it's often during rainy and snowy nights that the most magical moments are revealed.
After watching the video head over to Biderman's website and explore his great work. You can also find more helpful instructional videos on the B&H Photo Video YouTube channel.

FEATURED VIDEO