4 New Photo Accessories from Spider Holster Reviewed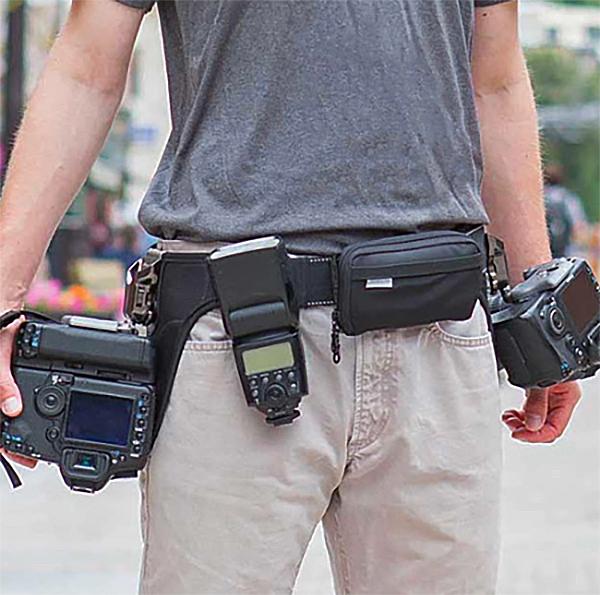 Here's some good news for Spider fans everywhere—four new products to enhance your Spider experience.
Answer fast: what's your favorite Spider? Mine's the Spider Holster Black Widow Kit. That's what got me entangled in the Spider's web in the first place. The Black Widow Kit includes a holster, belt, hip pad and Black Widow Pin. It's everything you need to get your camera off your shoulder and into a comfortable location where it's always at your fingertips.
But the convenience doesn't stop there. One of the greatest things about Spider Holster systems is the ability to customize your camera carrying by adding accessories. Here are four new members of the Spider family that you want to own.
1. SpiderPro Hand Strap V2
As a big fan of hand straps I've tried just about all of them, from limp cotton cuffs to rigid leather wrist busters. I liked the original SpiderPro Hand Strap, but version 2 (V2) beats it silly. Available in a wide variety of colors, V2 is built on a nylon core that conforms to your individual hand shape, and memory foam interior that is as comfortable as you can imagine.
It's one of the only hand straps I've found that easily accommodates my Fujifilm X-H1 with the Vertical Power Booster Grip attached. Plus it has three attachment snaps for speed and security. Compatible with all Spider Holster plates and all tripod quick-release plates (even other brands), it includes all the mounting hardware you need even if you don't use any plate at all.
The SpiderPro Hand Strap V2 is available in a graphite non-leather material option that is constructed using a high strength Hypalon weave that adds durability and great cosmetics, including a unique carbon fiber finish. Retail price is $70.
2. Spider Monkey Ultimate Kit
What's a Spider Monkey system? It's a holster for accessories like flash units, water bottles, action grips and the like. Ingenious in design, the basic Spider Monkey clips to your belt and secures the accessory using a dedicated attachment. The Spider Monkey Ultimate Kit includes all of the parts and pieces you need to carry damn near anything.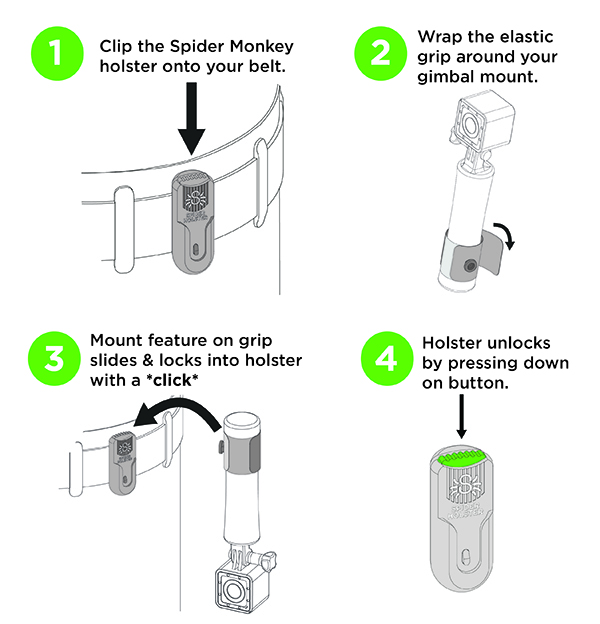 The Spider Monkey Ultimate kit includes one Base Clip, Backpack Adapter, Bag Strap Clamp, two connection Tabs, two cinch straps for action grips, one Utility Pouch, Bottle Holder, Rain Cover and one Studio Assistant. That's a lot of connections for a retail price of $75.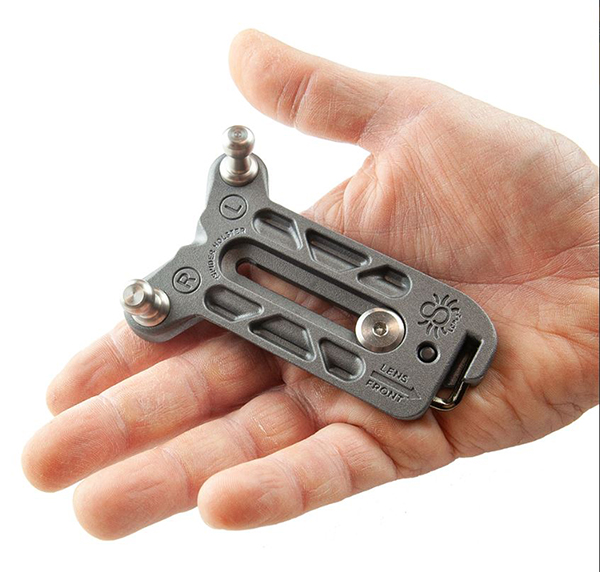 3. Lens Collar Plate V2
Featuring a sleek Arca Swiss compatible profile, the Lens Collar Plate V2 is designed specifically for today's longer lenses—like the typical 70-200mm zoom, for example. By attaching to the lens collar, Spider promises that your gear will balance better for a more comfortable experience and there will be less stress on the camera's lens mount.
The Lens Collar Plate V2 includes a pair of preinstalled SpiderPro Anti-Twist Pins for either right or left side carry and a hex wrench that cleverly stows away inside the plate so it's always there when you need it. Priced at $55, look forward to easy on, easy off experiences with tripods and SpiderPro system belts.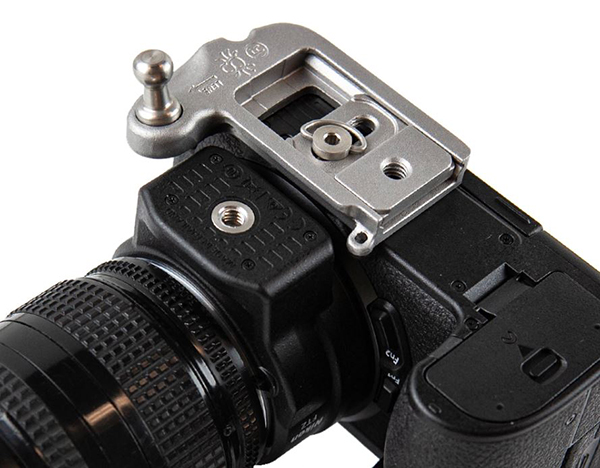 4. SpiderLight Z Plate
Calling all Nikon Z mirrorless camera users! The SpiderLight Z Plate is specifically designed to work with Nikon Z-series camera users, with or without use of the FTZ Mount Adapter. It's adjustable to allow space to open the battery compartment door. The Z Plate also features Arca Swiss compatibility. Although it was designed with the Z in mind, use is not restricted to that model. You can use the SpiderLight Z Plate with many different cameras, but there are a couple of cantankerous exceptions, so check the fine print on Spider Holster's website to confirm before ordering.
Price at Amazon is $32.
Conclusion
Spider Holster fans are legend. Attracted by the convenience, Spider users stay for the comfort and extreme high quality. There's a large morsel of DIY spirit living in many photographers, and the Spider systems are fertile ground for exercising your inner urge to customize.
—Jon Sienkiewicz
(As an Amazon Associate, Shutterbug earns from qualifying purchases linked in this story.)

FEATURED VIDEO