4 Easy Tips for Shooting Creative Portrait Photos at Night (VIDEO)
We're all looking for a creative edge to make our images a bit different from the rest, and in this behind-the-scenes video you'll pick up four simple tricks for shooting unique nighttime portraits on the street. In just eight minutes you'll see how to add the "wow factor" to photos shot after dark.
Pierre Lambert is one of our favorite online instructors. He says he earned an engineering degree "just for fun," but he now pursues his real passion as a professional photographer. What we like about Lambert's tutorials, including the helpful one below, is that he has an enthusiastic approach to making powerful techniques easy to master.
Lambert's tricks for stunning nighttime street photos involve using a simple light or two to illuminate portions of a scene. Along the way he offers helpful tips on composition, posing, exposure and more, and he lists the gear he used in the description below the video.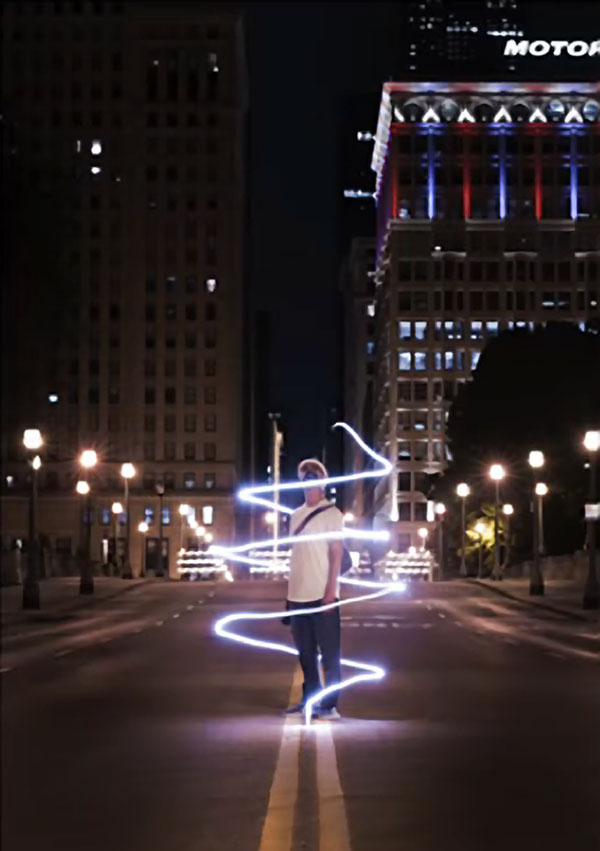 For trick #1, Lambert demonstrates how easy it is to use a small off-camera mini-light to add backlighting to a subject. Next Lambert employs another small light, but this one enables him to modify both color and power output. He places this one inside an umbrella for a really cool effect.
For details on these and Lambert's other tricks take a look at the quick video. You can find more creative ideas on his YouTube channel, and in another tutorial we posted with five tips from another pro for shooting natural light portraits on the street.

FEATURED VIDEO