15 Things You Need in Your Camera Bag, According to Peter McKinnon (VIDEO)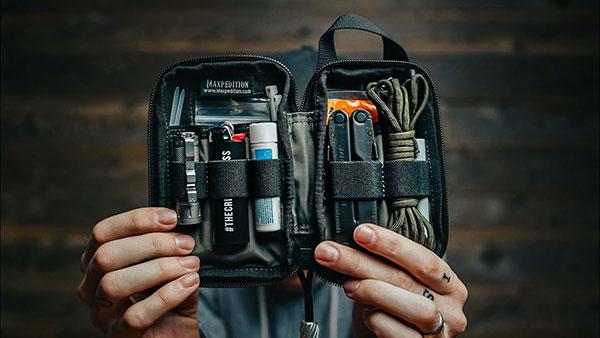 First of all, photographer Peter McKinnon explains, this is NOT a what's in my camera bag video. If you want one of those from him, you'll have to wait until January. Right now, with his latest photography how-to video (embedded below), he wants to tell you about his "Photographer's Emergency Pouch" and the 14 things you need to put in it and bring with you on every shoot.
"There's always a time, I don't care who you are, I don't care where you live, there's always a time when you need something you don't have," McKinnon says. "And it's always the stupidest thing: do you have a set of pliers? Do you have scissors? Do you have Band-Aids? Do you have aspirin? For the most part, you never have what you need when you need it. You've always gotta go find it. You've gotta make a pit stop, then the shoot's on hold. There's always something. But if you just carry something like this, you have everything. You're the person. You're the person who has everything in this pouch. Let's get into what's inside it."
So, what is this emergency pouch he speaks of? His magic pouch is the Maxpedition Micro Pocket Organizer, which you can buy for around $15 here. In the rest of the video, McKinnon explains what 14 things should go in your emergency pouch. Here they are:
#1 Zip Ties
#2 Krazy Glue
#3 Extra Batters: AA, AAA, & CR2
#4 Torch Light
#5 Bic Lighter
#6 Aleve Painkiller
#7 $50 Cash
#8 Hand Warmers
#9 Band-Aids
#10 Hand Sanitizer
#11 Ear Plugs
#12 Sharpie Marker
#13 Green Paracord
#14 Leatherman Rebar
#15 The Nylon EDC Pouch Itself
Watch the video below where he makes the case for why each one of these small accessories are essential to bring with you on every shoot. And then go and check out McKinnon's excellent YouTube channel for more super helpful photography videos.

FEATURED VIDEO