10 Tips for Fabulous Fall Photos When Shooting Travel & Nature Scenes (VIDEO)
Many outdoor photographers consider autumn the most exciting time of year to shoot. That's because skies tend to be dramatic, the light is often interesting, and colorful fall foliage is everywhere you look.
The quick tutorial below from Scottish pro Kim Grant offers 10 simple tips to help you make the most of this picturesque season. The good news is that you don't need any special gear—just these helpful ideas.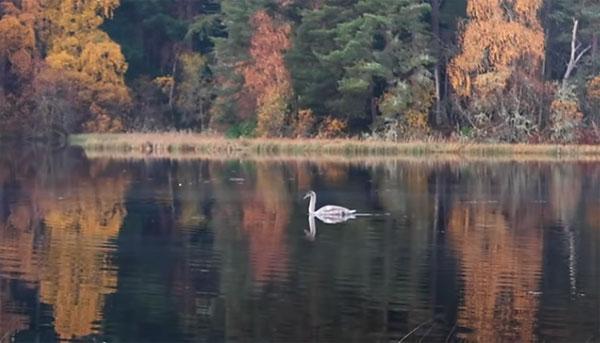 Tip #1 involves using the affordable polarizing filter—a mainstay of many travel, nature, and landscape photographers. Grant describes the many ways that using a polarizing filter can transform your images by accentuating fall colors, enhancing the blues in partly cloudy skies, and removing glare to make vibrant reflections in water more prominent.
Grant's second tip explains why changing your White Balance setting is particularly useful this time of year. By switching this option from Auto to Cloudy or Shade you'll impart more orange vibrance to images and further enhance autumn colors.
Other tips include arising early so you'll be out in the field to greet the morning mist and dew that's so common in autumn landscape scenes. She also recommends going out to shoot in less-than-ideal weather, when passing fall storms often offer opportunities for compelling images. In other words, avoid the temptation to remain home on chilly, rainy days.
There are many more great tips in this eye-opening episode, so take a look and give Grant's helpful advice a try. Then take a look at her YouTube channel to learn more landscape techniques.
And check out another tutorial we posted recently, explaining what another acclaimed landscape photographer did to give his images a big jolt of creativity.

FEATURED VIDEO