10 Rules that Will Help You Shoot EPIC Landscape Photos (VIDEO)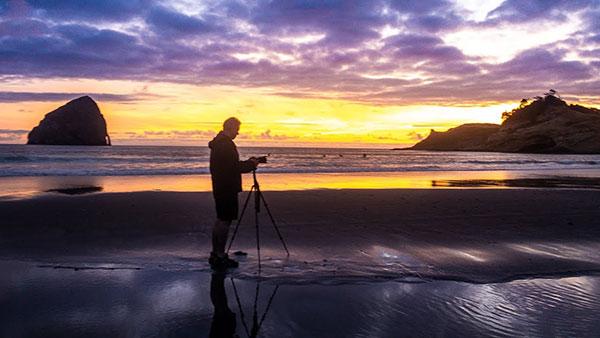 There are no real "rules" in photography, no matter what anyone says. But there are methods that can help you shoot better pictures. And who doesn't want to do that?
In the below tutorial from photographer Serge Ramelli, he shares his "ten rules for epic landscape photography," which he says will turn your duds into studs. Watch the video at the bottom of this story where he shares the following tips:
1. Go to a beautiful place.
"That seems simple, but it is the basis for a nice landscape photo."
2. Find the right composition during the day.
"You can see better during the day and it easier to find the right framings."
3. Balance the right foreground element.
"This is probably the most important point for me in composition, finding the right foreground, not too small, not too big that helps communicate a strong story and gives a sense of depth and from where to look."
4. Follow the leading lines.
"Again, this helps direct the eyes and to give depth and interest to a photo."
5. Avoid high frequency textures.
"Probably the most frequent error I see, lots of sands and rocks that are confusing to see."
6. Shoot Manual.
"It is a great way to be sure your exposure is right on, and you can easily synch a retouch from one photo to the next in Lightroom that way."
7. Use a tripod with a self-timer.
"Make sure you are at 100 ISO and your photo is sharp."
8. Manual focus on the Middle Ground.
"At night, the focusing can be off by focusing on the main subject manually and zooming in with your lens to be sure you are sharp is super important."
9. Play with long exposure.
"When you have clouds and water long exposure is a cool effect. I recommend .5 second for waves."
10. Slightly under expose your photo.
"The best way to get the best sky while still having enough light for your main subject."

FEATURED VIDEO