Lensational: Tamron's New 16-300mm is Simply Amazing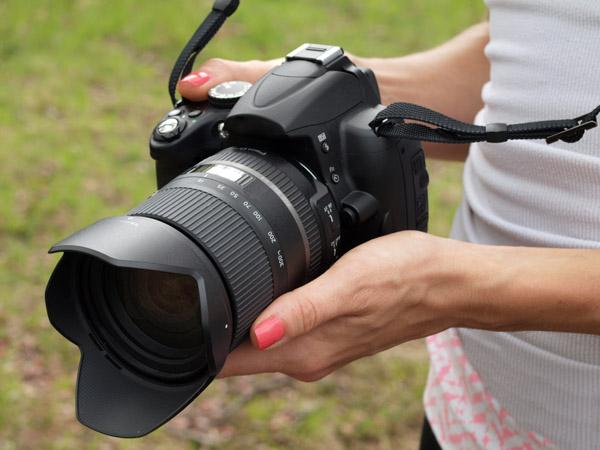 Tamron's new 16-300mm zoom is about the same size as a can of cranberry sauce (same diameter and a full one inch shorter) but it covers the entire range from 24mm professional wideangle to 450mm super-telephoto. It has Vibration Compensation to eliminate the shakes and improve handheld sharpness, and genuine Macro focusing (as close a smidge over 15-inches). The full name is
Tamron 16-300mm F/3.5-6.3 Di II VC PZD MACRO (Model B016)
and it will be hitting camera store shelves in time for summer.
The cutting-edge lens design consists of 16 elements in 12 groups and includes three Molded-Glass Aspherical elements, two LD (Low Dispersion) elements and UXR (Ultra-Extra Refractive Index) glass. The unit construction is moisture-resistant and the lens barrel sports a fresh-looking rectilinear grid pattern grip.
I've been shooting with it for about two weeks now, with three different Nikon crop-frame DSLRs, including a D5000 that's been modified for 720nm Infrared use. It's very sharp and the close-focusing is amazing. It's surprising how useful it is to have a genuine 24mm wideangle on the short end. It's going to be tough to go back to shooting weaker lenses.
—Jon Sienkiewicz