Perfect Photo Suite 9 Debuts from onOne Software Promising Faster Raw Previews and Enhanced Image Editing Tools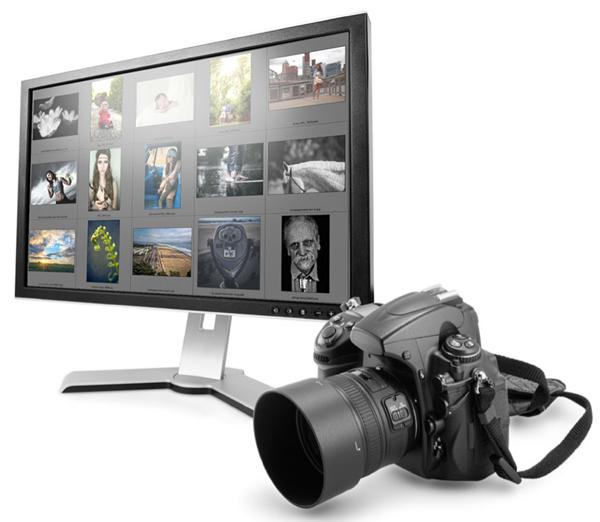 If you're looking for a way to power up Photoshop, you might want to consider Perfect Photo Suite 9, a plug-ins package unveiled today by onOne Software. We reviewed Perfect Photo Suite 8.5 and liked this photo editing and effects app quite a bit.
Version 9 of the Suite, which will be available in late October 2014, adds a number of new features and upgrades including faster Raw image previews, re-editable files, and improved selection tools.
Perfect Photo Suite 9 will come in two versions: Premium and Basic. The Premium edition supports Photoshop CC, CC 2014, and CS6; Lightroom 5 and 4; Photoshop Elements 12, 11 and 10; and Apple Aperture 3, and will sell for $129.95. The Basic edition, which does not have plug-in support, is $79.95. Owners of earlier versions of the Perfect Photo Suite can upgrade to Premium for just $89.95 for a limited time.
Here's a rundown of the "key enhancements" to Perfect Photo Suite 9, according to onOne Software.
• An overhauled Browse module, which adds faster previews of Raw files; new rating, ranking and keyword tools; and improved filtering capabilities. These features are designed to help you cull and sort through photos quickly after a shoot, without having to wait for previews to be generated.
• A new Smart Photo feature, which lets you re-edit your photos — with previous settings intact — after saving and closing them. Editing steps are saved with a Smart Photo, so you can make changes to a photo at a later date, while preserving the Photoshop file format for compatibility.
• To help create better selections, the masking and selection tools have been improved and integrated throughout the Suite's modules. Perfect Layers and Perfect Mask have been combined into a single module, to streamline the process of compositing photos.
• There's a new Quick Mask brush, that you can use to run over an area to select (or remove), and create a detailed mask automatically. This is designed to help replace backgrounds or add a custom look to part of your photo.
• Noise reduction is now part of the Suite, letting you reduce noise in your photos while maintaining details. You can now selectively apply noise reduction to different parts of a photo, such as the shadows or highlights.
• A new Lens Flare filter in Perfect Effects lets you create a "shot into the sun" look and add flares ranging from subtle to bold.
• Faster image processing; filters and presets now load up to 30 percent faster than in previous versions, according to onOne.
More details about Perfect Photo Suite 9 here: www.ononesoftware.com.