Pentax MX-1: Retro Design, Digital Compact Style
The Pentax MX was a 35mm Single Lens Reflex (SLR) camera produced from 1976 to 1985 and, for a time, was the company's flagship SLR. It was solidly built featuring all-mechanical construction, including the shutter, and only the metering system was battery dependent. The new all-digital, all-electronic Pentax MX-1 couldn't be more different. For openers, the MX-1 is not an SLR but an advanced digital compact camera with the kind of retro styling that's all the rage these days with camera designers and, apparently, camera buyers, too. So, how does the MX-1 stack up?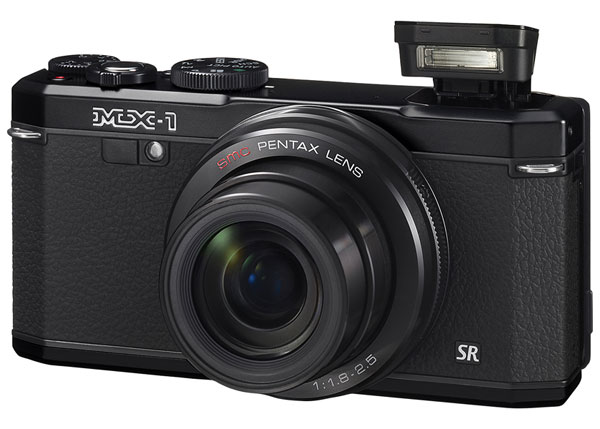 What's New?
The Pentax MX-1 is smaller and lighter than Fuji's X100 that started the big megapixel, small retro-style camera trend. The design fits the classic 35mm film camera mold in only the most superficial ways, but it is constructed with brass top and bottom covers and metal accents, just like its namesake. It has an integral f/1.8-2.5 zoom with a range of 6-24mm (28-112mm equivalent) that produces crisp images from a 1/1.7", 12-megapixel CMOS sensor. In 1cm Macro Focusing mode, the lens focuses as close as 0.39". In Scene mode, the camera offers a Flower option that Pentax says "softens the flower's outline." The MX-1's dual Shake Reduction system produces blur-free images, which was useful when shooting close-up photographs.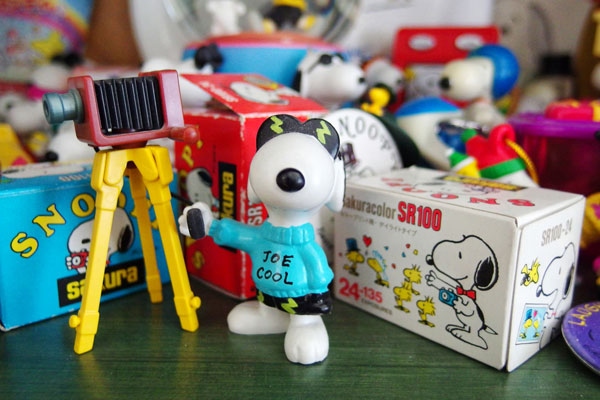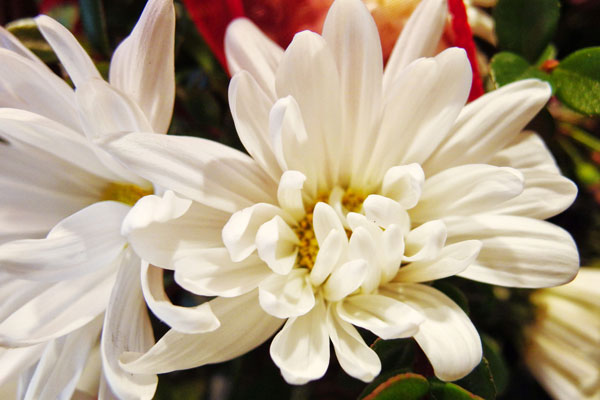 Tilting LCD
The MX-1 has a 3" LCD monitor that tilts down 45 degrees and up 90 degrees but when folded in does not fit flush into the camera's back, taking the edge off of the MX-1's otherwise svelte shape. The screen does not flip out, rotate, or turn inward toward the camera protecting it as some LCDs wisely do on other cameras.
The MX-1's imaging chip has a top sensitivity of ISO 12,800 and lets you shoot in image ratios of 4:3, 3:2, 16:9, and 1:1, although maximum image quality is reached at 4:3 so you might as well shoot it that way and crop it the way you want later. You can shoot in several Custom Image modes, including Bright, Natural, Vibrant (default), Reversal Film, and B&W. After giving each of the modes a try, I tended to shoot color images in Vibrant and occasionally used the B&W setting.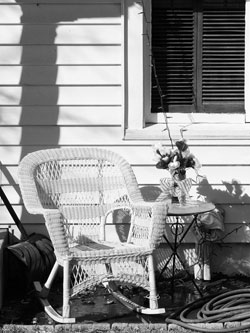 There are 21 Scene modes that are accessed through the mode dial and menu structure and I found the Portrait mode especially useful. For those of you who like effects, the MX-1 has 15 digital filters, including Miniature and Toy Camera, that when accessed in Playback mode, can add a few Instagram-like touches to previously captured images.
The MX-1 uses the de rigueur SD cards (SD, SDHC, and SDXC) and I used whatever was lying around, but the camera also has 75.3MB of internal memory. You can shoot in Raw, JPEG, and even Raw+JPEG capture modes, but fully writing a Raw file can take five seconds or so, so impatient shooters should be prepared to see a "Data Being Processed" message from time to time. It can be annoying, but it's not a deal breaker for me. Pentax uses the Adobe DNG (Digital Negative) format for Raw capture so file portability and movement between computer systems and software is assured, although SilkyPix Developer Studio 3.0 LE is included in the box.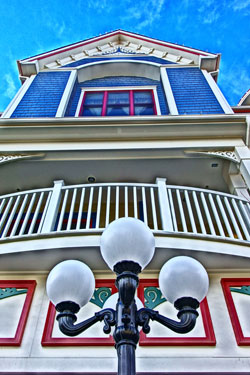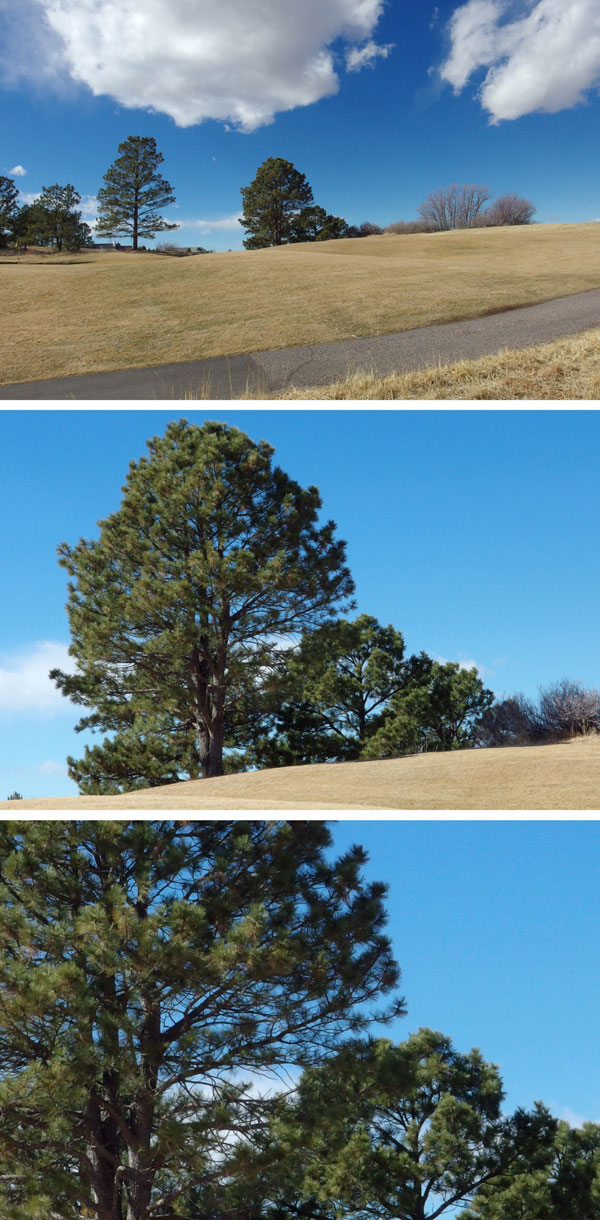 Exposure Controls
A lot of cameras, including SLRs, hide the exposure compensation control but the MX-1 places it conveniently on a dial atop the camera. It's next to a mode dial that provides access to 10 different shooting modes, from the normal M, P, Av, and Tv to HDR, User, SCN, and Video. The MX-1 features HD video (H.264 format) with 1920x1080 pixels at a 16:9 aspect ratio at a frame rate of 30 frames per second. It also offers creative video capture modes, including a High-speed Movie mode for slow-motion playback and a Time-lapse Movie mode for fast-forward playback, although the recorded size is reduced to 640x480 pixels in these modes. A micro-HDMI jack is built into the body but there's no external mic connection, so you're at the mercy of the built-in microphone. There is a USB jack, though.
In The Field
The MX-1's ergonomics and build quality are quite high. You can turn that mode dial sitting atop the brass top plate to HDR and access a menu giving you a choice of three modes: Standard, Strong 1, and Strong 2. I shot a series of images of Parker, Colorado's Victorian Square at each of the settings. When comparing Standard and Strong 1 HDR modes, Strong 1 images seem to have a broader yet flatter tonal range that adding contrast to later would improve, while Strong 2 images exhibit some of the characteristics of what some people expect from HDR. You may love it.
If you're in a hurry, use the Standard HDR setting, especially since you can shoot HDR mode in monochrome and I had fun doing that with snow shots. If you want the ultimate control, use the camera's built-in auto-bracketing mode and shoot a series of three or so images and process them in your favorite HDR software.
The digital zoom a.k.a. Intelligent Zoom extends coverage up to approximately 218mm (equivalent) without, Pentax claims, "compromising image quality" and I must confess that while this feature is far from perfect as implemented, it's better than missing a shot. Using the digital zoom produces images that fall into the category of "acceptably sharp" with the slightest hint of noise and artifacts. The noise and artifacts can't be eliminated or minimized by shooting in Raw because digital zoom is disabled when shooting Raw.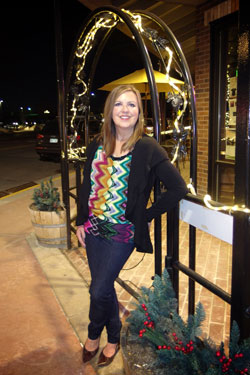 Night And Noise
The MX-1 has a top sensitivity of ISO 12,800 but while the chip may be larger than some point-and-shoot cameras, the resultant images, even when shot in Raw, are relatively noisy. Unacceptably so? That's for you to decide, but a combination of a fast lens and 12,800 maximum ISO let you get a shot that might otherwise be impossible. Shooting in Raw and then applying Imagenomic's Noiseware 5 digital noise reduction software produced the best results.
There are other MX-1 features to make the MX-1 fun to shoot at night, including a Handheld Night Snap mode for capturing blur-free nighttime images by taking multiple images, then combining them into a single photo. The pop-up flash (GN 18/feet) does a good job of producing well-exposed images for fill and for nighttime shots using the Night Scene Portrait mode. Alas, there is no hot shoe for mounting an accessory flash for when you need more power.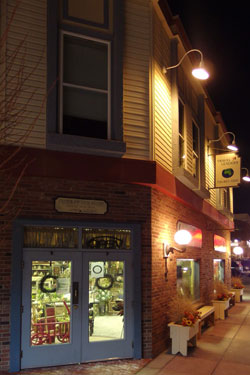 Conclusions And Recommendations
There's a lot to like about the MX-1, but I had a few minor quibbles. The mounting lugs for the supplied somewhat short camera strap are located on the beveled front of the MX-1's body instead of the sides, but that's how the MX mounted its strap back in the day. It's a nice retro touch but means the camera hangs slightly askew pointed upward, leaving that beautiful f/1.8-2.5 lens vulnerable to assault in unfriendly environments.
Tip: Use the provided cap and tether to prevent schmootz from getting on the lens.
The compact charger is connected to a bulky cord that other manufacturers have figured out how to get rid of long ago by building an AC plug into the charger. I think that a small camera should have an equally small charger.
On the positive side, I gave the Pentax MX-1 lots of cold weather testing, shooting in temperatures as low as 14˚F and it never missed a beat. I carried it with me every day during my testing, shooting hundreds of photographs but never experienced any "brassing" on the body that Pentax touts as slowly creating a veteran, used look that will appeal to "retro" fans. Maybe in time, but the black paint job seems too good.
For me, the Pentax MX-1 is more like the spiritual successor of 35mm compact cameras such as Nikon's 28Ti (I still miss mine) than the venerable MX. Nevertheless it's a competent and well-crafted point-and-shoot camera that Pentaxians will find easily fits into their systems. When traveling, I tend to shoot with an SLR during the day but take a point-and-shoot with me at night. The Pentax MX-1's image quality and low-light capabilities make it a perfect traveling companion for those occasions.
The Pentax MX-1 has a suggested retail price of $499.95, and is available in a silver or black version. For more information, contact Ricoh Imaging Americas Corporation at www.us.ricoh-imaging.com.