The Pentax K-5: It's A Matter Of Tradition
Pentax has a long history of innovation as well as a rabid fan base that loves the company's tradition of optical excellence and originality. In fact, this fan base is the reason I'm writing this review. If you're not already a Pentaxian you probably didn't know that Pentax (derived from PENTAprism refleX) built the first camera to incorporate a penta-prism viewfinder and reflex mirror system in 1957 and went on to introduce the first TTL metering system in 1964. While late to the digital SLR game, when they finally arrived it was with a series of entry-level cameras that delivered impressive image quality at affordable prices. Over time they've dipped their toes into the semipro market and the K-5 is the latest model with professional aspirations yet it retains all the quirky uniqueness that all Pentax cameras have and that endears them to so many photographers.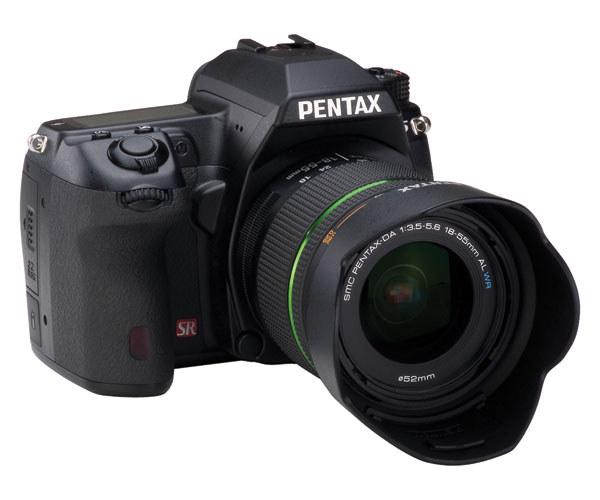 K-5: An Overview
While I consider the K-5 to be a semiprofessional camera, Pentax is modest and calls it a "high-end prosumer design." I don't like the word "prosumer" because it conjures up images that seem antithetical to the kinds of pros and aspiring professionals to whom this camera would appeal. The K-5 offers a 16.3-megapixel CMOS sensor that measures 23.7x15.7mm and, by contrast, the 18-megapixel Canon EOS 60D's sensor is 22.3x14.9mm. While this is just a "silly millimeter," it translates into a 1.5 multiplication factor instead of 1.6, and everybody knows bigger is better, especially when it comes to controlling noise during long exposures and high ISO settings, like the K-5's 80 to 12,800 range that's expandable to 51,200.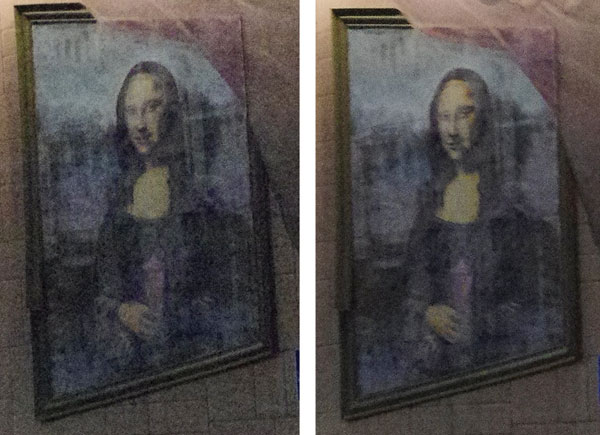 Many of you know my take on "expandable" settings (I don't like 'em because of the noise they typically produce) so I prepared a blog post (http://bit.ly/fsTHbf) that explains my reasoning for those who haven't read my previous rants on this topic. Images I made at ISO 12,800 were noisy, but when shifting to 6400 the noise was markedly reduced. Using noise reduction software, such as Nik Software's (www.niksoftware.com) Dfine on the ISO 6400 shots sharply decreased noise levels.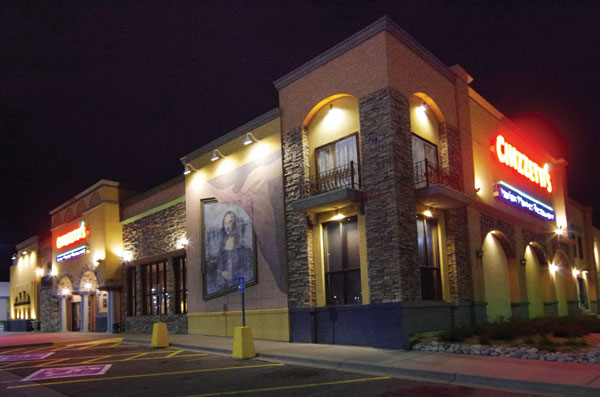 Some of the K-5's professional features are obvious. It has a rugged stainless steel chassis surrounded by a magnesium-alloy body that's fully weather sealed and coldproof. (Pentax Imaging USA is located in Golden, Colorado, where it's been known to be cold and snowy.) The penta-prism viewfinder has a 100 percent field of view and 0.92x magnification along with a 77-segment metering system that delivered on-target automatic exposures. The body has a built-in Shake Reduction (SR) stabilization system that works with all of the 24 million lenses that Pentax has produced over the past five decades and many of these high-quality manual focus lenses are available at bargain prices on eBay and used camera shops.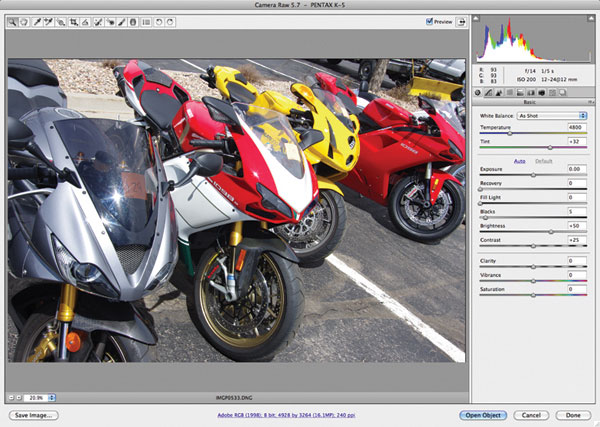 Another pro feature is a fast (up to) 7 frames per second (fps) continuous mode that lets you capture action shots. The K-5's maximum shutter speed is a fast 1⁄8000 sec and an X-sync speed of 1⁄180 sec. Yes kiddies, in contrast with many cameras in its price range, the K-5 has a real jumping-up-and-down and pro-like PC (Prontor-Compur) connection built right into the body. The built-in pop-up flash has a Guide Number of 43 (in feet at ISO 100) and will cover a 28mm (equivalent) lens. Flash modes include on, redeye, slow sync, slow sync + redeye, trailing curtain sync, and flash exposure compensation from up to 2 EV in half stops, plus and minus.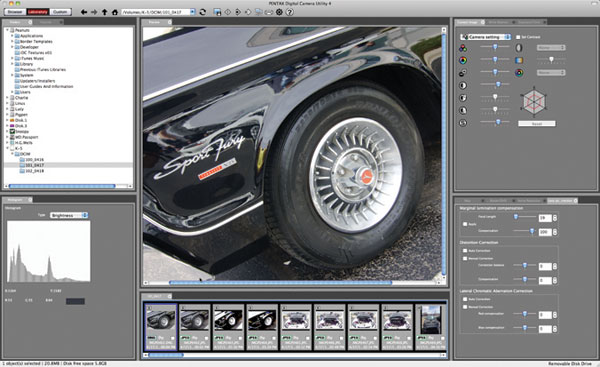 And of course there's video capture. The K-5 offers widescreen 1080p HD video capture at 25 fps with sound input via a built-in microphone or through an external 3.5mm stereo microphone jack. If you're even the tiniest bit serious about video you already know you'll need an external microphone. The camera's built-in HDMI port lets you output high-definition images and video and sound. If you're in any doubt about what kind of video quality can be produced with Pentax SLRs, take a look at Uncle Jack, a short witty film (http://bit.ly/apG9Bs) that was shot using the 14.6-megapixel Pentax K-7.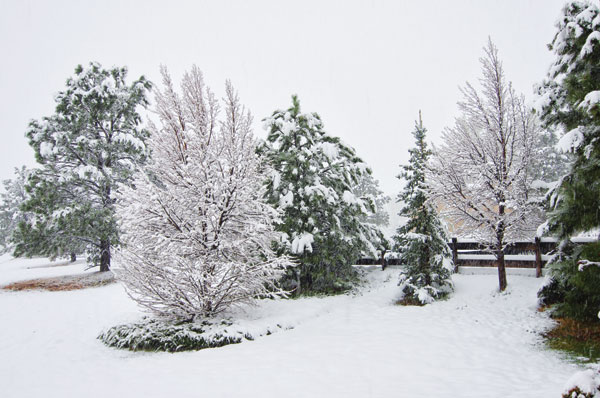 For still capture, the K-5 offers a choice of two Raw Capture modes: you can choose PEF (Pentax Electronic File) or Adobe's 14-bit DNG that's especially useful if you have an older version of Photoshop because the DNG format is easily read by all recent versions of Adobe Camera Raw. Pentax doesn't leave you out on a limb though and includes its own Digital Camera Utility 4 software that provides an amazing amount of control over massaging either PEF or DNG files. There's even a dedicated Raw button on the front of the camera permitting easy switching back and forth between Raw and JPEG formats without having to dive into camera menu settings.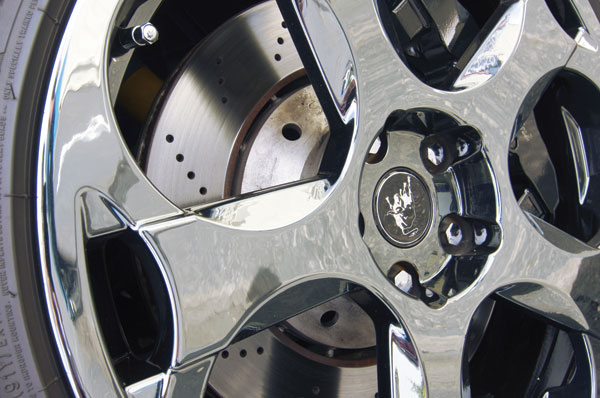 Quirkiness extends to its choice of Exposure modes, too. In addition to all of the modes that you might expect, there's the Sensitivity Priority (Sv) mode that selects the optimum aperture and shutter speed for a selected sensitivity and can be shifted in 1⁄2 or 1⁄3 steps via Custom Functions. The Shutter & Aperture Priority a.k.a. TAv mode automatically selects the appropriate exposure for a user-selected shutter speed and aperture. Is this too many Exposure modes? You can ignore them if you like (I did) or take advantage of them if you prefer.
This kind of design philosophy is based on maximizing the camera's capabilities to suit the kinds of photographs that you make.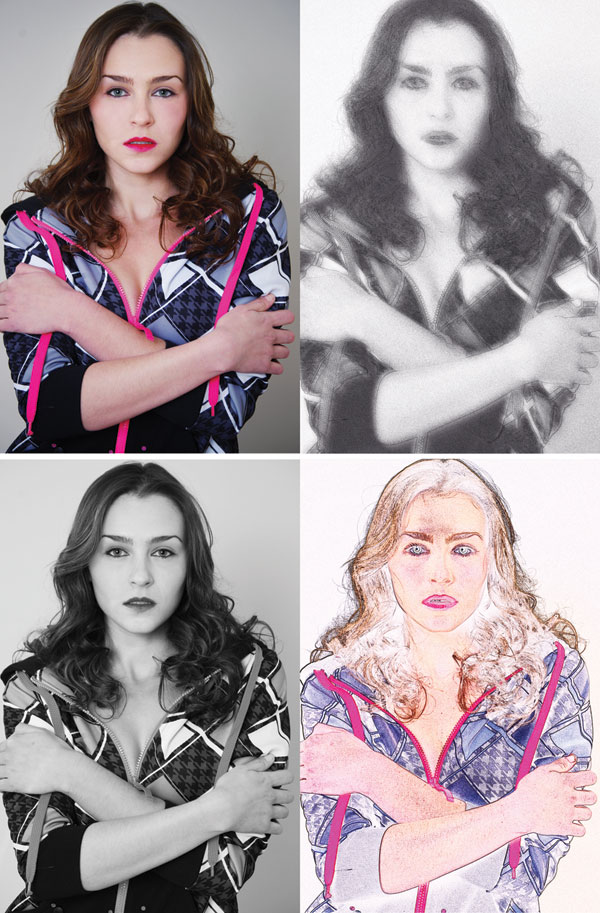 Out In The Real World
Although it has a chunky feel, the Pentax K-5's ergonomics are pretty good with the exception of the memory card slot and door that, when open, can make removing an SD card occasionally difficult for people with normal to large hands. Yet, when Mary borrowed the SLR to shoot images at a car show, she told me it "instantly felt comfortable in her [small] hands."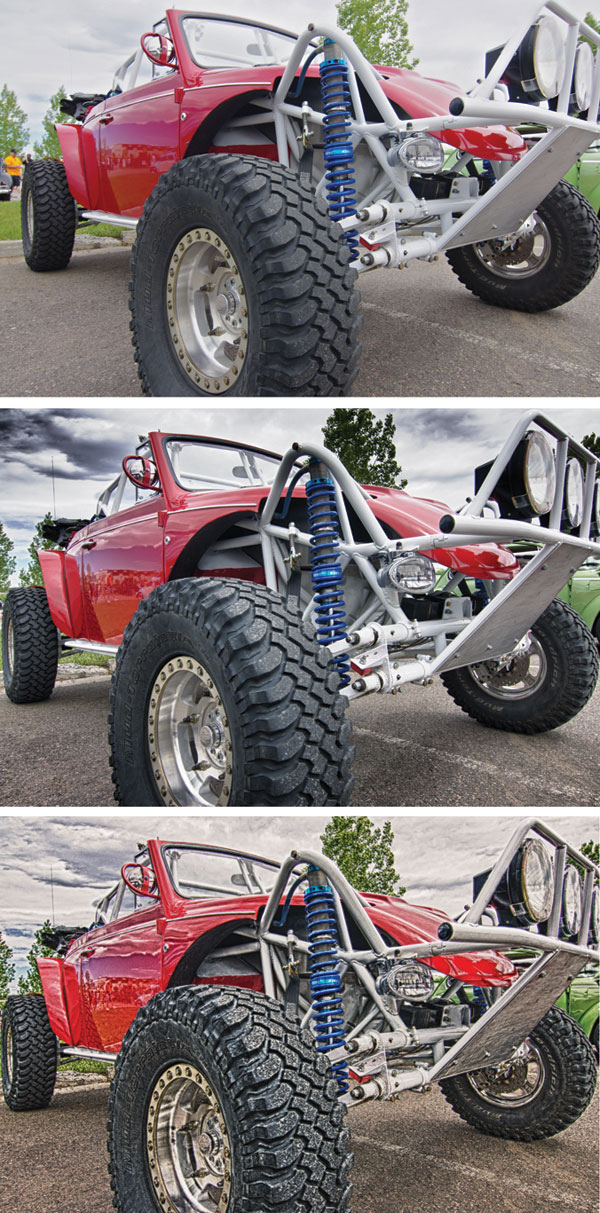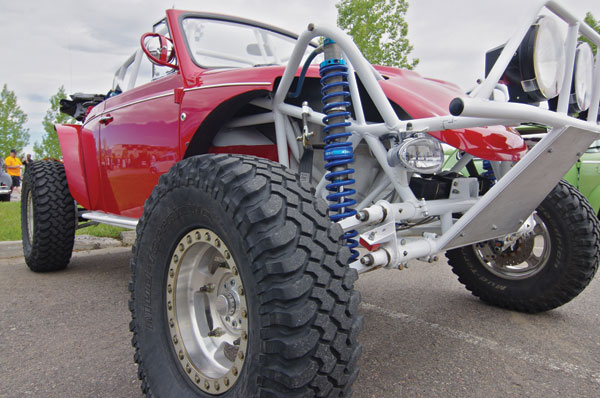 Special effects? The K-5 has you covered six ways from Sunday starting with Custom Image modes that can be accessed by a four-way controller on the camera's back. Effects include Bright, Natural, Portrait, Landscape, Vibrant, Muted, Monochrome, Reversal Film, and Bleach Bypass, all of which can be tweaked on the SLR's 3" LCD screen. Monochrome mode includes adjustments for filter effects (green, yellow, orange, red, magenta, blue, cyan, and infrared), toning (sepia, warm/cool), high/low key, contrast, and sharpness (regular and fine adjustment scales). The K-5 lets you capture in Raw+JPEG mode and shoot two files at the same time, one in untouched color and the other in any Custom Image mode. Many of the filters can also be applied after capture, making the K-5 the in-camera tweaker's favorite.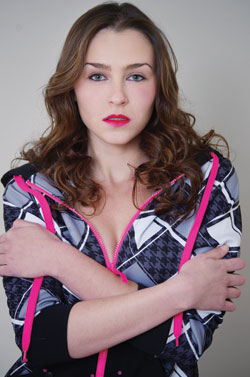 Not satisfied? There are three built-in and three customizable Cross Processing filters available for JPEG-only capture. The K-5 also offers built-in HDR capture and fires three consecutive shots that are stored in a buffer and then combined into one saved JPEG photograph. The good news is that all five HDR different Capture modes widen the exposure gamut, bringing out detail in your images. The bad news is while it achieves those goals, I wouldn't call the results "HDR." While you can use the camera's Digital Filters (Toy Camera, Retro, High Contrast, Extract Color, Soft, Starburst, and Fisheye) during capture, unlike Olympus' Art Filters you cannot apply them during Raw+JPEG capture so that you get one untouched image and one "filtered" one. The downside—and this is true for the HDR capture and Digital Filters, too—as soon as you make an exposure the camera starts processing the data and you have to wait…and wait. To be fair, Olympus cameras are like that as well.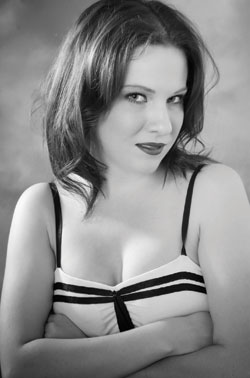 If that's not enough image manipulation, the K-5 offers multiple exposure settings in most of its Capture modes, including Green, Program, Sv, Tv, Av, TAv, M, Bulb, X-sync, and Movie. The camera has a built-in electronic level with a tilt scale display on the LCD panel and there are also 27 Custom Functions, making the K-5 the most customizable digital SLR that I've ever tested. And like any well-behaved SLR these days, the K-5 gives you one-button Live View mode.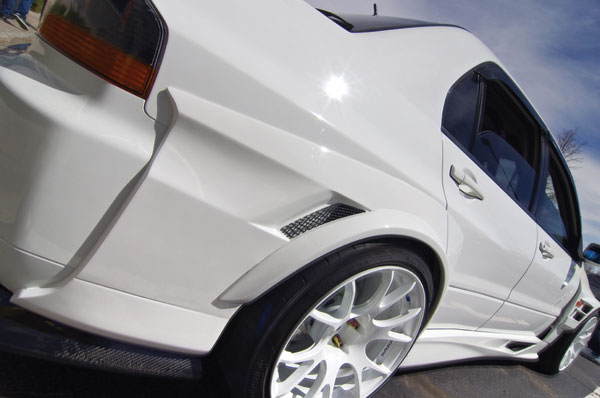 Since the Pentax K-5 body does have a PC connection for a studio flash sync cord I wanted to see how the camera worked in a studio setting. The lighting for both sessions used a Flashpoint 620M (www.adorama.com) monolight with a Westcott (www.fjwestcott.com) 7-foot White/Black parabolic umbrella placed at camera left and a Flashpoint 320 also at camera left. For these sessions, I used the smc DA 50-200mm f/4-5.6 ED WR lens and it not only produced sharp images but also gave me flexible in-camera cropping options. More importantly, the camera just felt "right" in this environment and was fun and easy to use.
A Pentax K-5 body sells for $1399.95, and while there are less expensive 16-megapixel (or more) cameras available, you won't find a better one than this. Its rugged construction and seemingly infinite capture options make it a great camera for hobbyists as well as aspiring pros who are already into the Pentax system via one of their awesome entry-level cameras such as the K-x (see the May, 2010, issue of Shutterbug). The inclusion of a PC connection shows that Pentax Imaging is serious about building a camera for serious photographers. If that describes you, you won't find a better, more versatile SLR around.
SanDisk Extreme Pro SDHC UHS-I Card
SanDisk's (www.sandisk.com) Extreme Pro SDHC UHS-I memory card features Ultra High Speed (UHS) technology based on the SD 3.0 specification. The card comes in 8GB, that I used for this test, up to 32GB capacities, with prices ranging from $109.99 to $349.99. All of the cards have the new UHS Speed Class 1 video class rating, offering 10MB/sec minimum sustained write speed capable of recording HD 1080p video or 3D content. The card's fast read speeds also reduce waiting times when transferring content from the card to a computer. The card achieves maximum performance in UHS-enabled cameras such as the Nikon D7000 but it's also compatible with the Pentax K-5. Extreme Pro SDHC cards are water-, temperature-, shock-, x-ray-, and magnet-proof and backed by a lifetime limited warranty. The card includes RescuePRO media recovery software that lets you recover any images lost because of accidental deletion.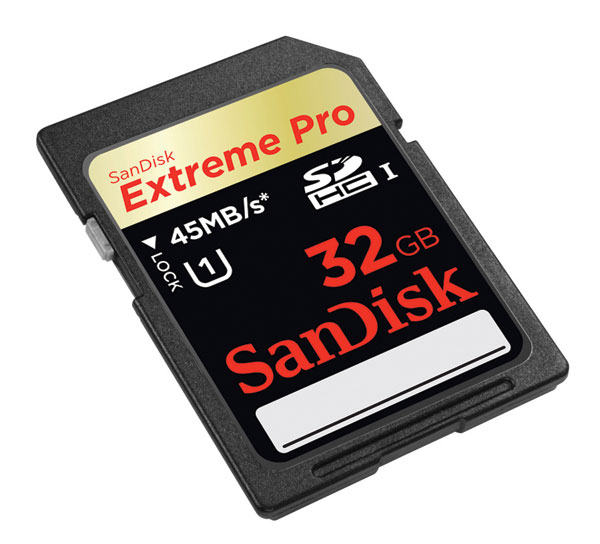 Limited Silver Edition
Pentax always had a penchant for building limited edition cameras and all of them have been interesting, so it's no surprise that there's a Limited Edition Silver version of the K-5. Along with the silver K-5, Pentax announced three DA Limited Edition Silver lenses, including the 21mm f/3.2 AL, 40mm f/2.8, and 70mm f/2.4. Each lens features a high-quality silver finish that's applied to the lens barrel, hood, and cap. To improve handling, this special edition model comes with an exclusive grip that's thicker than the standard K-5's. In addition, shock-resistant, scratchproof reinforced glass protects the LCD monitor and the status panel on the camera's top panel. Priced at $1699.95 (body), like all limited edition cameras, it is in short supply.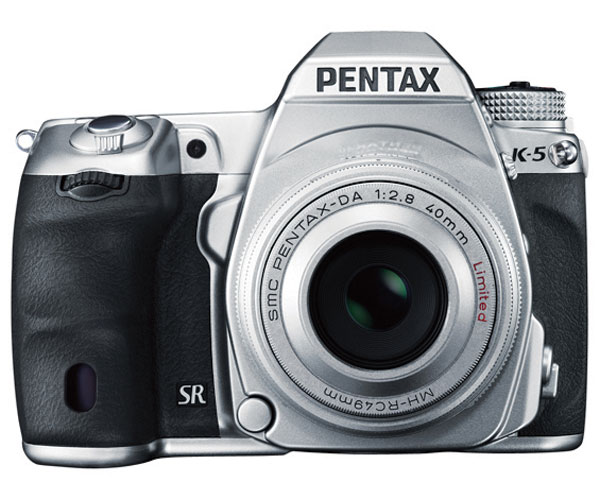 For more information, contact Pentax Imaging Company at: www.pentaximaging.com.