The Pentax K-30: A Rugged, Full-Featured Yet Compact D-SLR
Instead of trying to be just another me-too camera, the K-30 from Pentax Imaging is trying to be different, and that's a good thing. First, there was the introduction of the K-01 mirrorless camera and now there's the K-30 SLR, for when the going gets wet and not-so-wild. The rugged Pentax K-30 is designed for photographers who enjoy outdoor lifestyles and combines a weather- and dust-resistant compact body, HD video recording capabilities, and a glass prism optical finder with a 100 percent field of view, something most welcome in the small SLR category. To keep itself high and dry, the camera has 81 seals and is built to be cold resistant and function in temperatures as low as 14˚F, which is a number not all that uncommon here on Daisy Hill, Colorado, in the winter.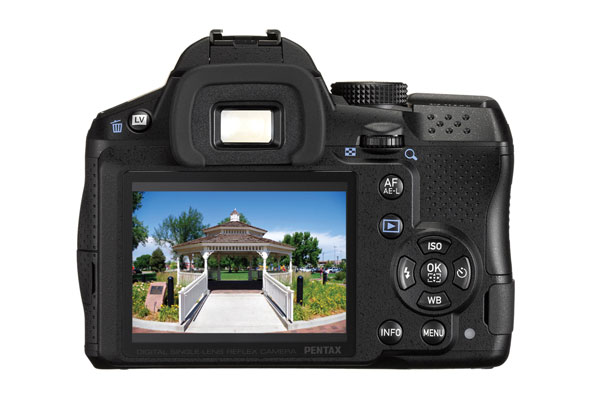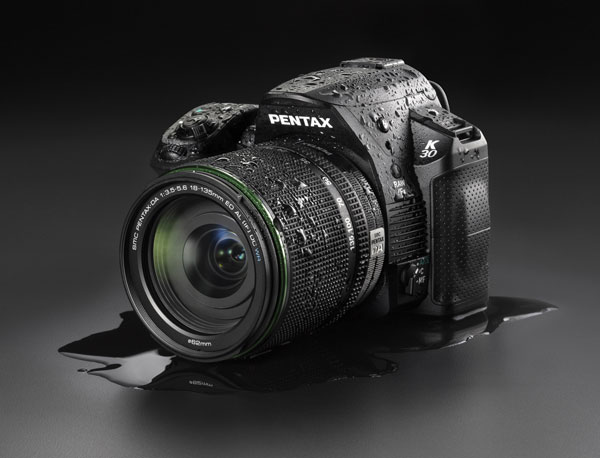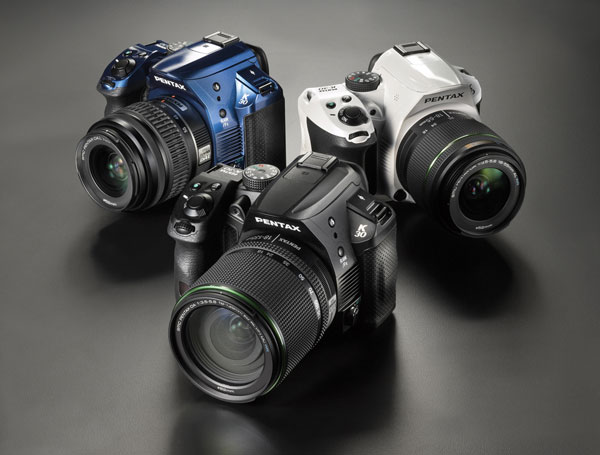 What's New?
The K-30 has a 16-megapixel APS-C-sized CMOS image sensor (23.7x15.7mm) along with a 77-segment multi-pattern metering system that produced accurate exposures under various shooting conditions for me. The sensor has a "shake your booty" dust removal system to shake minute debris from the sensor's surface and I didn't find a single speck on any image during testing. Bucking the trend, the K-30's 3" LCD screen neither swivels nor flips. Also atypical in this class is the camera's ability to accept interchangeable focusing screens, with optional AF Divided Matte and Scale Matte types available for around $40 each.
ISO Range
The K-30 has a sensitivity range from ISO 100 to 12,800, with an "expanded" ISO 25,600 available via custom function. Its SAFOX IXi+ AF sensor module incorporates a diffraction lens to minimize chromatic aberration and match the characteristics of whatever Pentax individual lens is mounted. Of the 11 focus points, nine are cross-type sensors and under low light a "spotbeam" helps the AF system. Focusing was blindingly fast, even more so than the company's own K-7, especially in Live View mode where the K-7 was somewhat leisurely while the K-30 snaps sharply into focus. The K-30's high-speed burst mode produces a maximum speed of six JPEG images per second and has a high-speed shutter with a top speed of 1/6000 sec.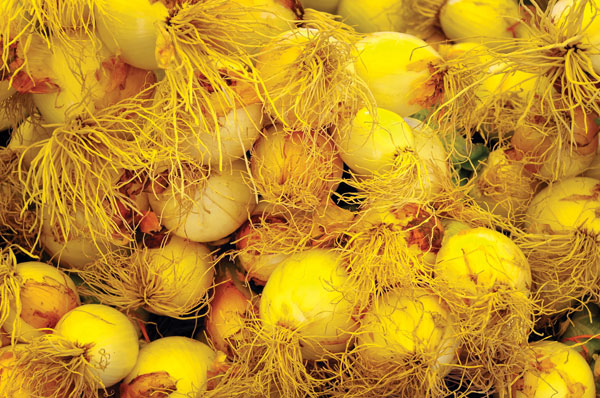 Image Stabilization—Built-In
The K-30's built-in image stabilization reduces blur from camera movement by approximately four shutter steps. The system works with Pentax K-, KA-, KAF-, KAF2-, and KAF3-mount lenses; screwmount lenses (with an adapter); and 645- and 67-system lenses (with an adapter), although some functions may not be available with certain lenses. My experience with this and other Pentax cameras using this system is that even under demanding lighting conditions it produces sharp, blur-free images.
The K-30 offers several other features, including Automatic Horizon Correction, a composition adjustment function that permits small horizontal/vertical/axial alignment adjustments, and an AstroTracer mode that, when used in combination with the optional ($199.95) O-GPS1 GPS Unit, eliminates light trails in astronomical photography.
Scene Modes
Snapshooters should appreciate the K-30's Auto Picture mode, which analyzes a scene and selects the most appropriate shooting mode from Portrait, Landscape, Macro, or one of the others. The camera also offers 19 creative Scene modes, including Night Scene Portrait, Pet, Backlight Silhouette as well as a Custom Image function, which lets the user add the final touch by choosing from 11 settings, including Bleach Bypass and Cross Process. The K-30 offers a choice of 19 creative digital filters, like the Extract Color that I so loved when shooting with the K-01. Photographers typically either love or hate these kinds of features, but I had lots of fun using them on the K-30.
In addition to a lithium-ion battery that's capable of capturing 480 images from a single charge, four AA-size batteries can be used to power the K-30 with the optional ($29.95) D-BH109 AA Battery Holder. If you buy this camera be sure to order one as an inexpensive backup for those inopportune times when the lithium-ion battery runs dry. It happens, although my experience as a rabid chimper with the lithium-ion battery is that 480 exposures are conservative and I was able to get many, many more than that from a single charge.
The 18-55mm f/3.5-5.6 zoom lens was provided so I would have a "weatherproof" lens to go with the K-30's weatherproof body but when I wanted to take it to a water park, a Pentax representative suggested it was OK but told me "not to take it down the flume ride." Instead, I finally proved what some of my neighbors long suspected: that "I don't have enough sense to come in from the rain" by shooting during an occasional rain (not thunder) shower. The K-30 took a lickin' and kept on tickin'. While the K-30 has the persona of an entry-level digital SLR it is clearly much more than that which is why it has a suggested retail price of $849.95 for the body only or $899.95 for the kit, including the 18-55mm f/3.5-5.6 zoom lens.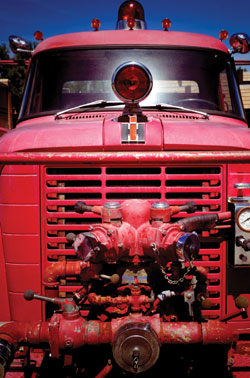 All That and Video, Too
The Pentax K-30 features HD video recording and can capture clips at 1080p resolution (1920x1080 pixels). The H.264 compression format offers a choice of frame rates (30, 25, or 24 frames per second) at 1080p or up to 60 fps at 720p. Flexible options let you select aperture or shutter exposure control, while Pentax Shake Reduction stabilizes captured video.
You can add creative artistic effects using any of the camera's Custom Image modes or record a series of clips using Interval Movie Shooting mode. George Lucas once said that filmmaking was 60 percent audio and 40 percent visual but the K-30 lacks an external mic connection, making it more suitable for basic YouTube clips. Since the camera's video quality is quite good, an alternative is to shoot MOS (Mit Out Sound) and add a soundtrack later. With video capability comes Live View for your still photography and the K-30 offers a choice of three different on-screen grid display patterns, including a Golden Section overlay and detailed information overlay.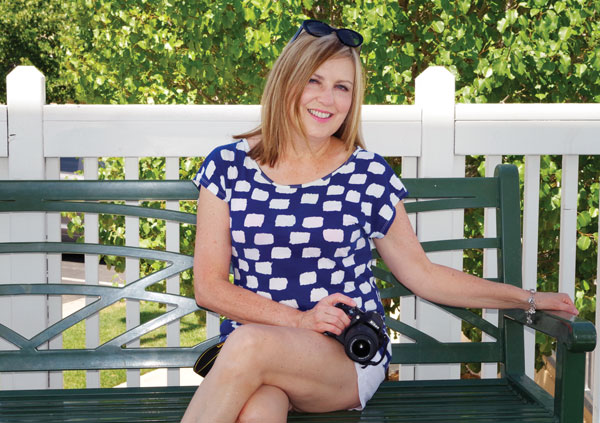 In The Field
The K-30 has analog dials for access to the camera's settings and modes. The handling and menus of the Pentax K-30 should feel familiar to experienced shooters, but if you're a new Pentaxian you'll catch on quickly due to the logical ways the controls are designed. The camera comes with a built-in ergonomic grip and is available in Crystal White and Crystal Blue along with the basic black version I tested. My US Medium-sized hands found the camera to be ergonomically sound, but just a wee bit small. I bulk up small SLRs like the Rebel Ti series by using a battery grip and while Pentax makes a battery grip (D-BG4) for the K-7 they don't offer one for the K-30, so far anyway.
For this test I used a 32GB SanDisk (www.sandisk.com) Extreme 30MB/s SD card that allowed me to capture more than 3400 of the camera's highest resolution JPEG files. If you check an option box in the K-30's menus, you can retrieve and save Raw data from the camera's buffer memory for a just-recorded JPEG image. That gives you one more chance to change your mind, something not found in many SLRs. There's also a Raw/Fx multi-function button on the front just below the flash pop-up button for on-the-fly file format changing.
Speaking of Raw, the K-30 uses the DNG format that's compatible with Raw processing software such as Adobe Camera Raw (ACR). You can also shoot images in Raw+ format, which also produces a JPEG file, so you can capture a "straight" color Raw file and a Custom Image effect, allowing you to simultaneously, for example, shoot color (Raw) and monochrome (JPEG) files. If you don't already have ACR, Pentax includes a Mac OS and Windows compatible copy of SilkyPix Developer Studio 3.0, which is an amazingly capable image editor and is bundled at no additional charge.
My first field trip was to Parker, Colorado's weekly farmers' market where the 18-55mm f/3.5-5.6 was a good choice because it focuses as close as 9.84", making it handy for close-up photographs of the produce on display. There was a tarp covering part of the market, providing some respite from the 90+ degree temperatures, but it was yellow and added a color cast to the veggies that in some cases, such as the onions shown, produced a warm touch but also demonstrated the camera's Auto White Balance mode does its best unless presented with extremes.
While you can always do a custom white balance, schlepping a white card around the farmers' market would have taken away from the casual and pleasant experience of making these photographs. Instead, an ExpoDisc (www.expoimaging.com) would slip in your pocket or around your neck and let you do the job.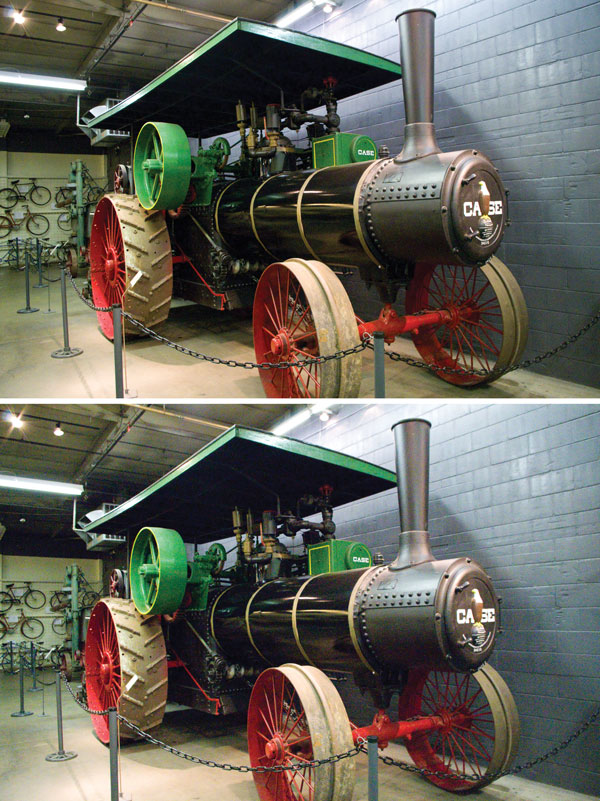 HDR Options
The K-30 offers four built-in HDR capture modes (Auto, HDR1, HDR2, and HDR3) that shoot blended images that are saved as a JPEG file and, as with the K-01, your results may vary. To test the options I photographed my favorite gazebo in Parker's O'Brien Park using all four settings and here's what I found: the Auto setting produced the most natural-looking result lacking the HDR histrionics that set purists' hair on fire. The HDR1 setting produced an image slightly lower in contrast but the HDR effect was noticeable and pleasing. It would be my first choice because it amps up the image without adding unnecessary drama. In HDR2 the tone mapping effect is noticeable and although the three-shot burst from the K-30 is surprisingly fast, some ghosting was evident with people moving through the scene. In HDR3, we're in full "painting on tinfoil" mode that's beloved by some, detested by others. I kind of liked it but just remember one of Farace's Laws that "all effects are subject dependent" so do as I did and make your own tests to find the HDR setting that matches your personal taste.
ISO & Noise
The Pentax K-30 has a high ISO setting of 12,800 that's expandable to 25,600 using the Expanded Sensitivity custom function that's the digital equivalent of push processing film. As in push processing, there are some tradeoffs so I took the K-30 to Denver's Forney Transportation Museum (www.forneymuseum.com) and shot pairs of images: one at ISO 12,800, the other at ISO 25,600. To make the test as fair as possible and to eliminate possible JPEG artifacts, I shot all of the images in the camera's Raw format with the in camera noise reduction at its default settings. At what would be considered "normal" viewing, the image shot at ISO 12,800 displayed fine, colored noise but I'm betting that even in an 8x10 print it would not be objectionable. Not surprisingly, the ISO 25,600 setting is noisy and sits right on the edge of what's acceptable to me. What's "acceptable" to you or picky shooters might be different and if so, they'll find the ISO 12,800 shots to their liking.
IR Capabilities
All of the Pentax digital SLRs that I've tested over the years have had some kind of infrared sensitivity and responded well to the use of IR filters such as the redoubtable Hoya RM72. So I did a test with the K-30. The front element of the 18-55mm f/3.5-5.6 zoom uses a 52mm filter and I have a 58mm IR filter along with a 52>58 step-up adapter which the K-30's autofocus system easily focused through. I made the first shot with the Hoya RM72 filter mounted and using Manual exposure mode along with the K-30's Live View capabilities I was able to quickly hone in on an approximate exposure. Instead of using the "shoot, look, shoot, look" method, just a bit of shutter speed adjustment produced an acceptable IR exposure. The results were quite good.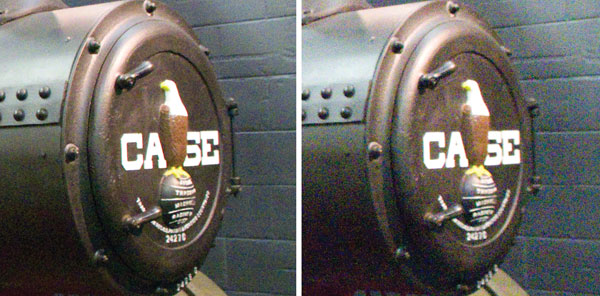 Recommendations
I enjoyed my time spent with the K-30 but there is more to the Pentax K-30 than its "weatherproofness." It's a well-designed SLR that belongs in the camera bag of any serious Pentaxian or someone looking to move up from their point-and-shoot to a compact-sized SLR that produces great-looking images. An interesting incident occurred while I was sipping a cool ice tea at Starbucks after a hot day photographing veggies at the Parker farmers' market: a guy sitting next to me looked at the K-30 and said, "I didn't even know Pentax made that kind of camera." Yet in J.D. Power's most recent survey of online purchased SLRs, Pentax scored the highest and was ranked "among the best." What's not to like?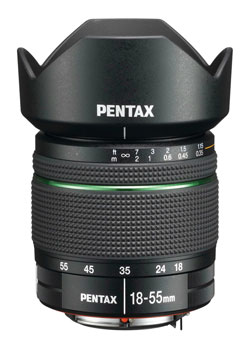 smc PENTAX DA 18-55mm F3.5-5.6 AL II
With the bundled 18-55mm f/3.5-5.6 zoom kit lens, the K-30 sensor's size has a 1.5 lens magnification factor, producing a field of view equivalent to 27-82.5mm. The 18-55mm f/3.5-5.6 zoom lens makes a versatile traveling companion and would be a good choice for a stroll around town but more serious travel photographers might look in the Pentax lens catalog to find something wider, such as the 12-24mm f/4 ED AL; soccer moms and dads might like to add something longer, such as the 55-300mm f/4-5.8 ED. If you're new to SLR shooting, the 18-55mm, which seems the de rigueur focal length range for kit lenses (until somebody challenges that), is as good as any place to start building your system, although I expect that once you expand the system it may not get used as much.
For more information and specs on the Pentax K-30, visit www.pentaximaging.com.