2012 Top Products Of The Year: Cameras, Lenses, Software, Bags, Accessories & More
Every year the Technical Image Press Association (TIPA), a worldwide association of photo and imaging magazine editors, meets to pick the Best of Class in a wide range of photo categories. As the sole US member of the association, Shutterbug joins editors from Europe, Asia, and Africa in the nominating, judging, and selection process. One of the most exciting aspects of photography today is the constant advancement of technology and design, and this year's Top Products reflect that spirit and those accomplishments, including new categories of Video D-SLR and Mobile App. Editor George Schaub joins all fellow TIPA members in congratulating those selected to receive the prestigious TIPA award. (To learn more about TIPA, please visit the website at:
www.tipa.com
.)
D-SLR Entry Level
Nikon D5100
With its 16.2MP sensor, image quality at high ISO sensitivity and the excellent definition of the rear screen, the Nikon D5100 allows beginners to learn about the quality of a true reflex and more experienced users to have a very complete camera at an attractive price. Shooting ease is aided by the convenient access to photographer-controlled settings as well as its impressive Vari-Angle LCD monitor. Adding to the fun of using the camera are numerous in-camera special effects modes, including in-camera HDR. In addition, the D5100 offers Full 1080p HD movie capability.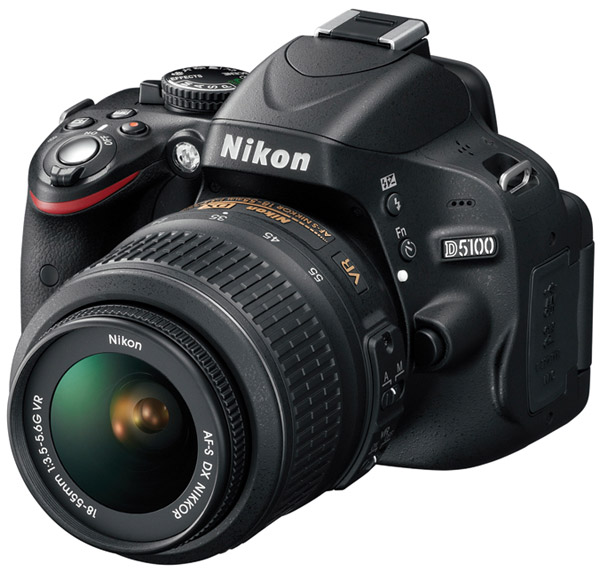 D-SLR Advanced
Sony Alpha SLT-65
Combining innovation with a class-high 24.3MP sensor, the Sony Alpha SLT-65's Translucent Mirror Technology enables 10 frames-per-second shooting at full resolution and Live View with phase detection focusing capability, available in all modes, including HD Movie. TIPA members were especially impressed with the camera's OLED (and world's first) electronic viewfinder quality with "real time" camera adjustment previews. This impressive viewing experience (2359k dots) represents a breakthrough in ultrahigh-resolution clarity. The camera also offers three HD movie modes, including rich 24p and smooth 60p capability, all at Full HD resolution. For web videographers, the SLT-65 allows users to shoot MP4 videos as well.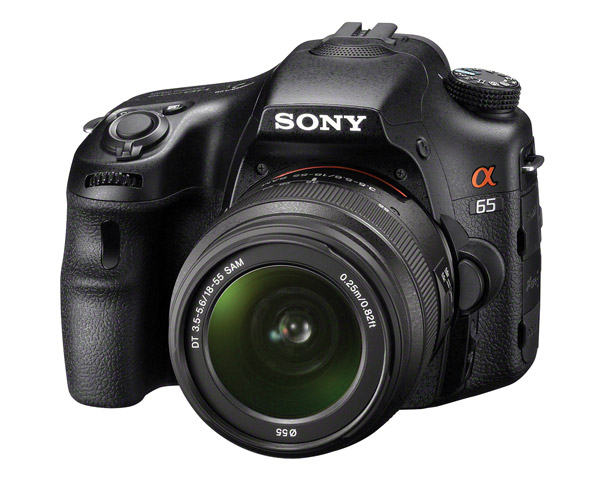 D-SLR Expert
Nikon D800
Dubbed a "multimedia" camera, the D800 offers an amazing 24x36mm (full-frame) 36MP sensor that allows photographers to capture images of impressive quality. The image file size begins to rival medium format digital camera back output and allows photographers to print their images using large format sizes. Its Full HD video mode will also appeal to advanced photographers who want to make quality videos. Well-built, but not too heavy, fun to use, and equipped with all the essential functions, the D800 offers stereo sound, a range of ISO 6400 (expandable to ISO 25,600) and 4 frames-per-second burst rate. For TIPA members, the camera is without a doubt the best melding of high-end demands and the needs of a practical enthusiast.
D-SLR Professional
Canon EOS-1D X
Canon's new top-of-the-line professional D-SLR combines the creative advantages of a full-frame sensor with high-speed, high sensitivity technology to serve the needs of pro news, sports, and wildlife photographers. Featuring an 18MP CMOS sensor and powered by a dual DIGIC 5+ image processor, the EOS-1D X offers a well-balanced package of image quality and shooting speed that can go as high as 14 frames per second. Its standard 100-51,200 ISO range can be expanded to ISO 50 and 204,800. The newly engineered 61-point AF system with 41 cross-type sensors is the fastest and most accurate ever, enabling the camera to detect and track fast-moving subjects even under low-light conditions. Full HD video recording and built-in Ethernet complete the pro model.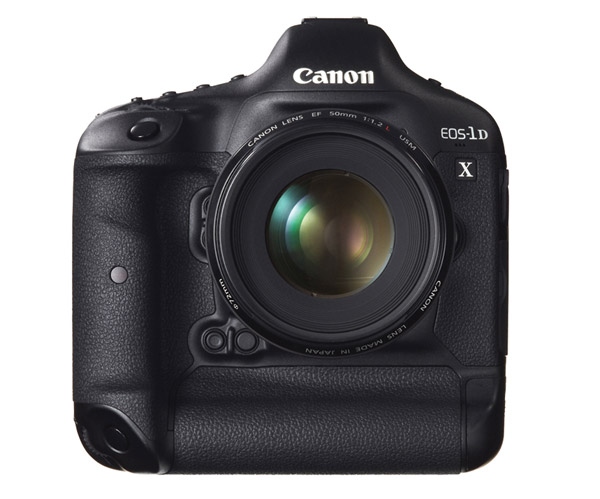 CSC (Compact System Camera) Entry Level
Olympus Pen E-PL3
Featuring a new 12.3MP Live MOS sensor optimized for use with M.ZUIKO lenses, in-body image stabilization, extremely fast autofocus with 35 focus points and 5 frames-per-second shooting, the PEN Lite sets a high standard for the CSC category. Rounding out the fun features are Full HD 1080 60i video, a wide range of built-in Art Filters and a new, universal-standard 3D shooting mode. To aid in creative shooting and playback options, the camera sports a new 3" tilting widescreen LCD, plus there is an upload option via an optional PENPAL PP-1 or Eye-Fi card.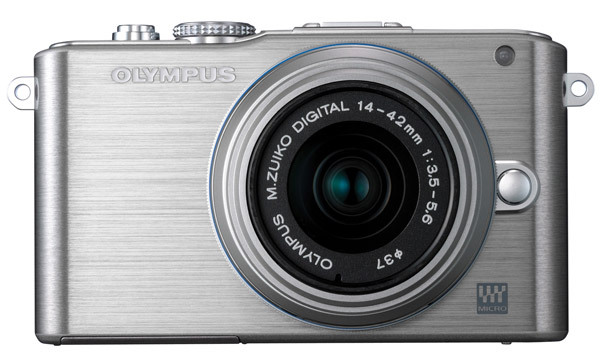 CSC Advanced
Panasonic LUMIX GX1
The Panasonic LUMIX GX1 Micro-4/3rdcamera accepts both LUMIX G and Leica DG lenses. The 16MP Live MOS sensor incorporates an advanced noise reduction system for exposures up to ISO 12,800 with a 144-zone multi-pattern meter. TIPA members were impressed with the build of the GX1, plus its Light Speed AF and Precise Contrast AF systems and 4.2 frames-per-second shooting capability (including a 20 fps rate at lower MP output). Other features of note include Full HD video, Touch AF, a wide range of creative controls and a brilliant 1,444,000-dot (optional) Live View Finder.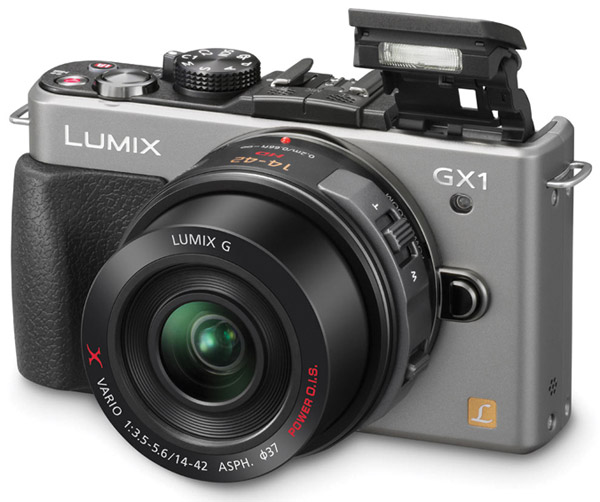 CSC Expert
Sony Alpha NEX-7
The Sony NEX-7 is a compact interchangeable lens camera that aims to provide the same quality as an expert reflex camera. It has the same 24MP sensor as the Sony Alpha 77 expert reflex while retaining compact size and offering a convenient, OLED-type EVF articulating monitor. Its elegant design, complemented by metal construction, sets it apart from other models. Offering numerous special effects modes, such as Sweep Panorama and Auto HDR, the camera can capture up to 10 frames per second, plus offers numerous HD movie options. In the eyes of TIPA members, the NEX-7 brings together excellent image quality with a responsive, exciting photographic experience.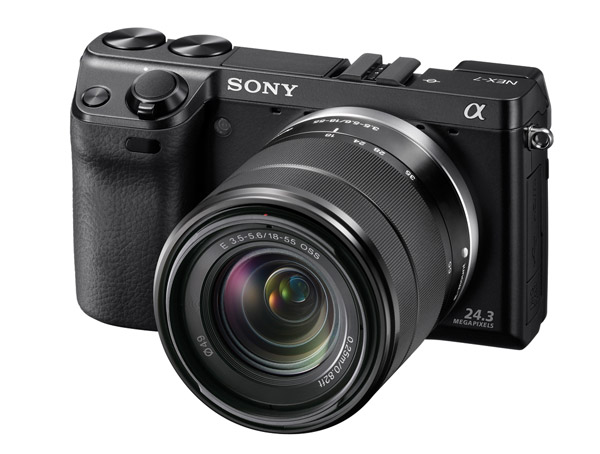 CSC Professional
Fujifilm X-Pro1
Following the huge success of their X100, Fujifilm entered the interchangeable lens compact field with the X-Pro1. The camera maintains the commitment of the company to the exciting and highly functional hybrid viewfinder that allows a choice between an electronic or optical view. In addition, the X-Pro1 features a revolutionary new sensor pattern, dubbed Trans-X CMOS, which is based on the irregular matrix of silver film. The high-resolution 16MP on a 23.6x15.8mm sensor means images of very high quality can be achieved, reinforced by an engineering design that pays special attention to the compatibility between the sensor and accompanying lenses.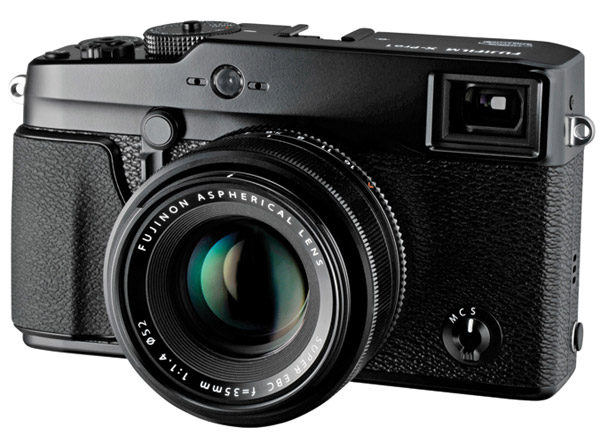 General Compact Camera
Samsung MV800
Samsung's trendsetting MultiView MV800 anticipates the future of "Smart" compact cameras. It introduces apps like the Smartouch 3.0 interface with special effects "filters," smart albuming and smart movie. It combines this rich functionality with a highly versatile and responsive 3" flip-out monitor with touchscreen control. A stereo-capable sound control enhances the HD video experience. The Schneider Kreuznach 26-130mm 5x zoom lens and fast electronics also contributed to our decision.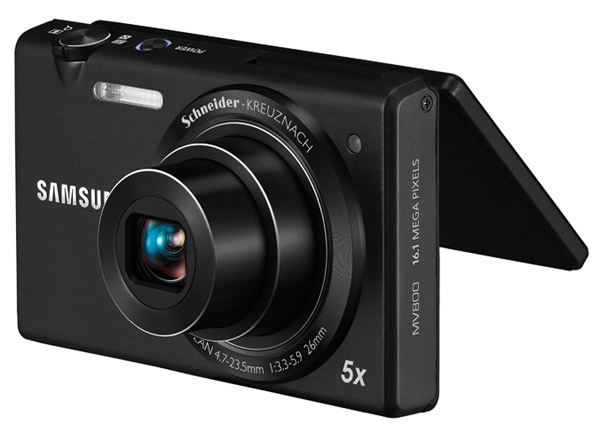 Expert Compact Camera
Canon PowerShot G1 X
Image quality is often associated with interchangeable lenses, but the truth is that these two options are not necessarily linked. Canon has realized that many photographers do want D-SLR-like image quality, but in a compact camera-style body with an excellent fixed zoom lens. The PowerShot G1 X features a large 4:3 aspect ratio 14.3MP CMOS sensor measuring 18.7x14mm—similar in size to the APS-C sensors used in EOS D-SLR models. The result is a compact camera that delivers superior image quality even when working in low light.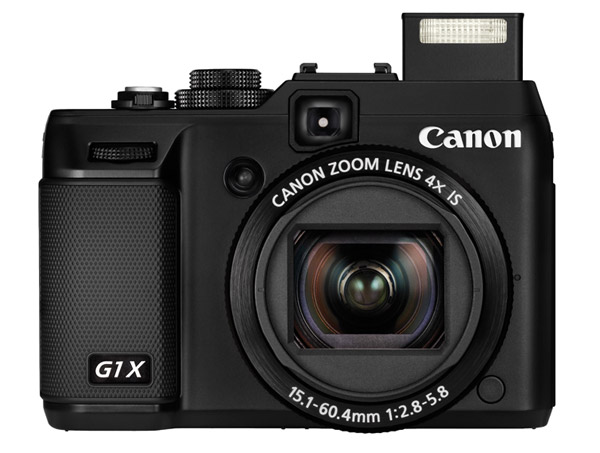 Superzoom Camera
Fujifilm X-S1
Fujifilm has been a pioneer in superzoom (bridge) cameras and their experience pays off throughout the design of the X-S1. This model offers the ergonomics and features of a full-featured D-SLR with the convenience of an integral lens. The camera offers a myriad of features and controls that will appeal to a broad range of photographers. The features are complemented by the excellent Fujinon Super EBC 26x zoom 24-624mm lens (with Intelligent Digital Zoom capability) and top performance from the EXR CMOS 2/3" sensor, especially under high ISO and low-light conditions. There's also full manual controls and Raw format support, as well as topnotch 1080p video with stereo sound.
Rugged Compact Camera
Pentax Optio WG-2
The newest model of the proven Pentax WG-series is available in two versions, with or without the GPS feature. Made for rugged use, the camera has a shockproof design protecting the camera against drop damage up to 5 feet. The Pentax
WG-2 is well prepared for use in dry, dusty climates as well as cold conditions, down to -10˚C. The lens offers a 5x optical zoom in a range of 28-140mm (35mm equivalent). The back-illuminated 16MP CMOS sensor enables high-resolution still photography as well as Full HD 1080p movie recording (1920x1080 pixels) at 30 frames per second with high-quality H.264 compression. The TIPA jury enjoyed the LED-light supported digital microscope for subjects as close as 1cm.
Premium Camera
Leica M9-P
Offering the same technical specifications as the highly successful original M9, the new Leica M9-P combines the compact size, full-frame 18MP sensor, sophisticated image processing and the robust construction of the original M9 with new features designed for the professional photographer. The Leica M9-P includes a newly designed scratch-resistant, sapphire crystal covering on the LCD screen. The external covering of the body features a new finish that ensures a steady grip when shooting, making the M9-P feel particularly safe and secure in the hand.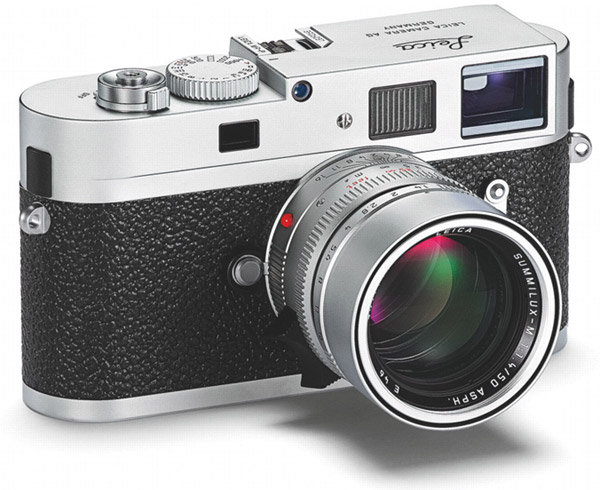 CSC Entry-Level Lens
Tamron 18-200mm F/3.5-6.3 Di III VC
Designed exclusively for the E-mount Sony CSC camera line-up (it can also be used on the Sony NEX-VG10 HD video camcorder), this light and compact lens delivers the (35mm format) equivalent of 27-300mm yet weighs a mere 16.2 oz. At the telephoto end the lens can focus as close as 19.6"; to aid in close-up and long-range telephoto shooting it incorporates a specifically designed moving coil Vibration Compensation feature. The AF drive has a stepping motor that is optimized for use with Sony's contrast-detection AF system.
CSC Expert Lens
Panasonic LUMIX G X Vario PZ 14-42mm
Constructed with nine elements in eight groups, with four aspherical and two ED lenses, the Micro-4/3rds mount LUMIX G 14-42mm lens (28-84mm 35mm equivalent) is a power zoom, making it ideal for both still and especially video recording. The on-board electric zoom lever is complemented by a manual focusing lever. An enhanced built-in Power O.I.S. optical image stabilization feature aids in quality recording, and Nano Surface Coating technology results in a dramatic reduction of ghosting and flare. Close-focusing capabilities are a mere 0.2 meters (0.66 feet) at the wider settings and just slightly more at the telephoto end.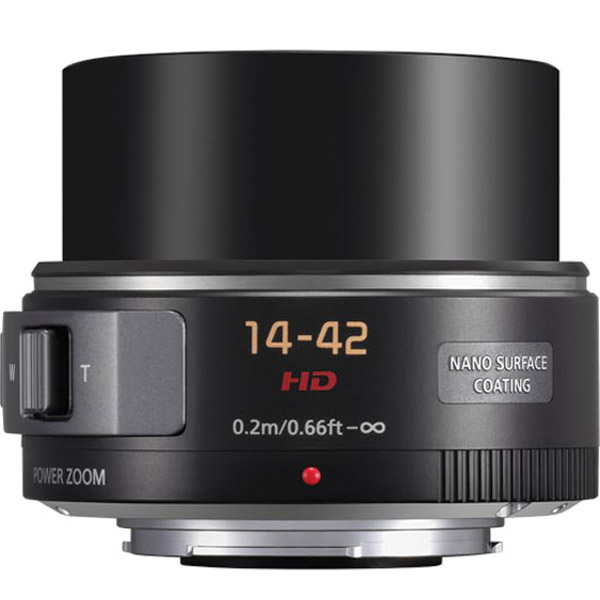 CSC Fixed Focus Lens
Olympus M.ZUIKO DIGITAL ED 12mm f/2
This metal finished lens offers an angle of view equivalent to 24mm (35mm) and its wide f/2 aperture is perfect for shooting in low-light conditions where flash is prohibited, to attain a shallow depth of field for portraits and creative nature photography and to help attain high shutter speeds when action is paramount. Beautifully built, it offers top-of-the-range image quality and fast autofocus thanks to the Olympus MSC technology. Lightweight (130 g), unobtrusive and allowing close-up photos (from 0.2 meters) it is a wonderful lens for a wide range of creative photography.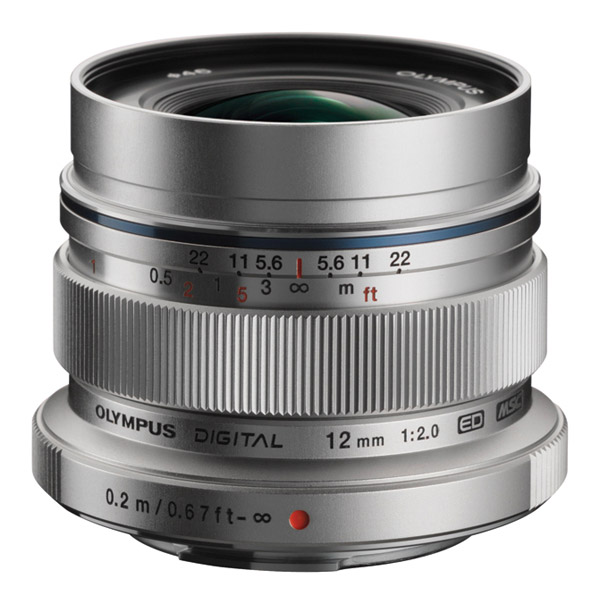 Entry-Level D-SLR Lens
Sigma 18-200mm f/3.5-6.3 OS HSM II
The Sigma 18-200mm f/3.5-6.3 OS HSM II offers users of a D-SLR camera with APS-C size sensor one lens that will most likely cover all their needs. In practical use, the lens offers the 35mm equivalent of 27-300mm coverage, making it a highly versatile lens that is enhanced by Sigma's Optical Stabilization feature and HSM movement. In the view of TIPA members, the Sigma makes possible the use of this one lens for a wide range of different subjects, offering photographers a compact and highly competent optical tool for landscape, portrait and even wildlife photography.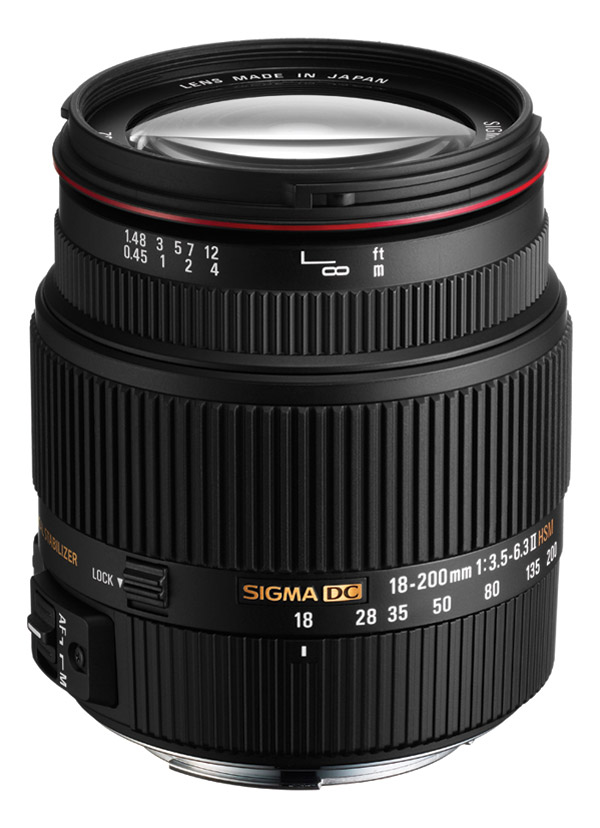 Expert D-SLR Lens
Sigma APO Macro 180mm f/2.8 EX DG OS HSM
This lens is the first 180mm image stabilized macro in the world with a reproduction ratio of 1:1 and a maximum aperture of f/2.8. It also benefits from the Sigma Optical Stabilizer system that allows a gain of about four stops. Three special FLD ("F" Low Dispersion) glass lenses ensure exceptional correction of chromatic aberrations. Super Multi-Layer Coating reduces "flare" and ghosting, and creates sharp, contrasty images even when fully wide-open.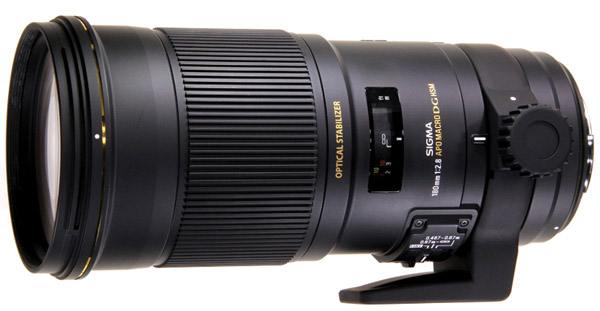 Professional D-SLR Lens
Canon EF 8-15mm f/4L USM Fisheye
Fisheye lenses allow photographers to shoot spectacular pictures with extreme viewing angles. In combination with a 24x36mm full-frame sensor D-SLR camera, the Canon EF 8-15mm allows for either full-frame or circular fisheye images; with smaller sensors it covers the full frame. Its 180˚ field of view offers exceptional creative capture capabilities. This Canon's premium L-series lens features exceptional optical design, quality and durability. The patented SWC (SubWavelength Coating) reduces ghosting effects and flare, while the additional Fluorine coating aids in easy cleaning of the large front element.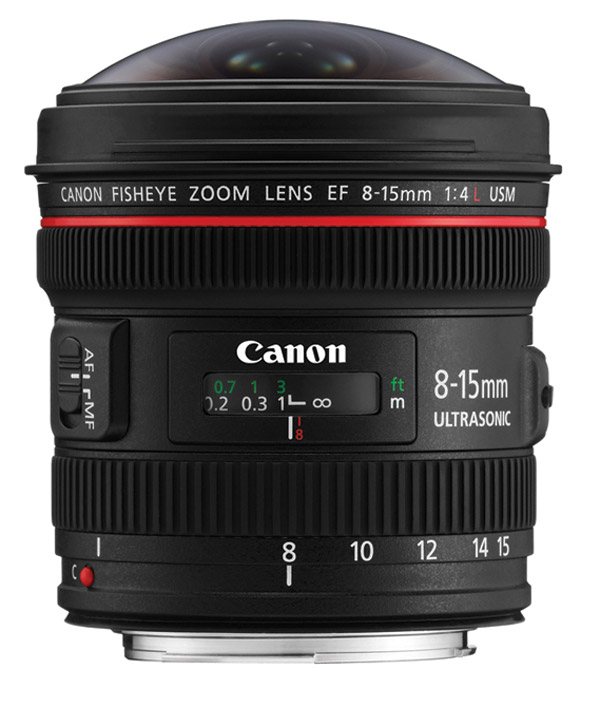 Expert Photo Printer
Epson Stylus Photo 1500W
The Epson Stylus Photo 1500W is a wireless A3+ photo printer using Epson's Claria six-color dye-based ink set. It has a resolution of 5760x1440dpi with a very small 1.5 picoliter droplet size, resulting in prints with extremely fine detail and very smooth gradation. The TIPA jury especially noted the convenience of wireless connectivity—a feature not provided by competing A3+ photo printers. This allows the printer to be placed anywhere in the studio or workspace, plus it supports printing from iOS and Android devices via the Epson iPrint app.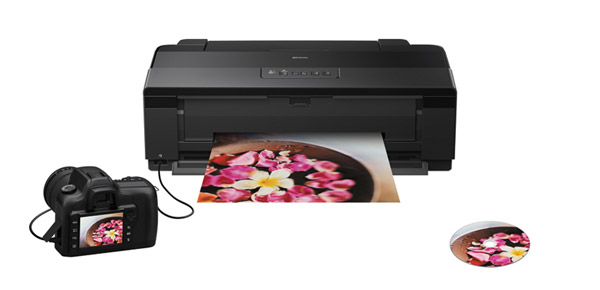 Multifunction Photo Printer
Canon PIXMA MG8250
With a sleek design and enhanced connectivity, which includes access to the new PIXMA Cloud Link and wireless printing from mobile devices, the Canon PIXMA MG8250 offers photolab-quality printing at an impressive speed. The print head produces 1 picoliter droplets and delivers up to 9600dpi print resolution. The six-ink system includes Pigment Black, Dye Black, Magenta, Cyan, Yellow and Grey ink, which produce a grain-free, smooth color 10x15cm photo in just 20 seconds. Added to the package is a CCD scanner with 35mm film scanning at 9600x4800dpi, making this multifunction a very desirable tool for every photo enthusiast.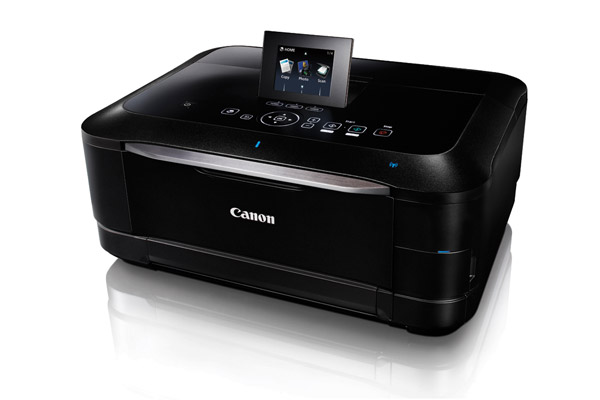 Fine Art Inkjet Paper
ILFORD GALERIE Prestige 310gsm
The new GALERIE Prestige Smooth Gloss 310gsm and Smooth Pearl 310gsm papers offer a heavier weight and retain all the technical features that made them the papers of reference both in the world of professional printing and among experienced amateurs. Fully compatible with all the inkjet printer pigments, they allow the creation of superior archival quality prints with an excellent reproduction of the color range. The new 310gsm versions can improve the feel of the prints and give more weight to the printed images.
Photo Projector
Epson EH-TW9000W
This flagship Full HD 3D product from acclaimed projector maker Epson features an impressive set of specifications, enough to complement even the most ambitious home cinema setup. Its maximum brightness of 2400 lumens along with a 200,000:1 contrast ratio and 480Hz frame rate for playback set it atop the competitive 3D projectors.
It even comes with two pairs of 3D active shutter glasses in the package. The W version differs itself from the "plain" TW9000 by adding wireless HD transmission.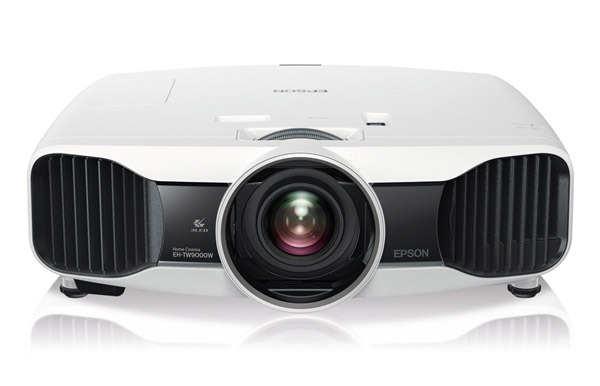 Photo Software
Adobe Photoshop Elements 10
Adobe shows that a very powerful photo software package doesn't have to be very difficult to use. Photoshop Elements 10 offers three levels of user interface, from a super simple Quick Edit for novice users, via the Guided Edit for users who want to learn more, to a Full Edit for advanced users who want to take control and get the very best results. Photoshop Elements 10 includes a powerful organizer, with unique features such as Object Search, which automatically finds objects within photos. The Organizer can even automatically detect duplicate or near-duplicate photos, so users can quickly group these or clean up their archives.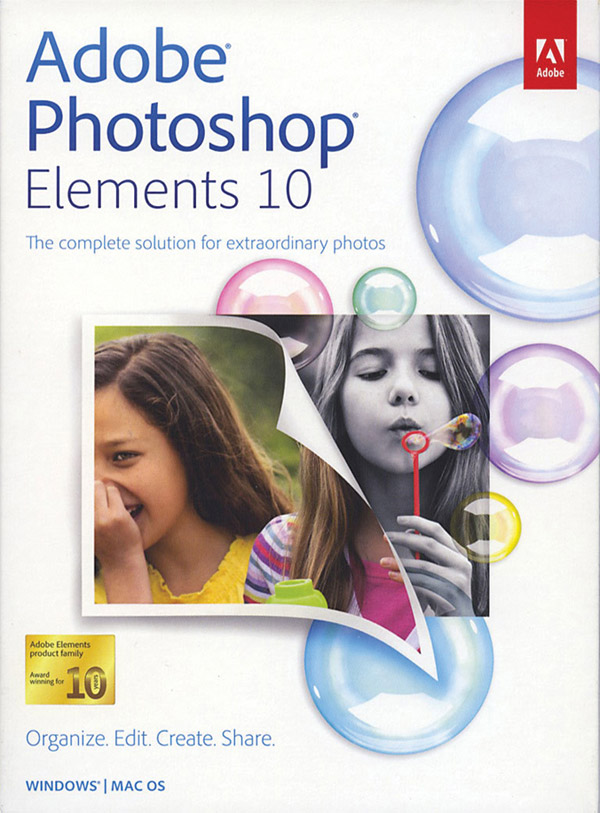 Mobile Photo App
Nik Snapseed
Among the enormous range of image-editing apps for tablets and smartphones, TIPA members agreed that Nik's Snapseed offers an original and comprehensive set of tools. Snapseed stands out with a rich package of everyday functionality and creative effects, plus a unique interface allowing the most intuitive handling of photos with touchscreen devices. Snapseed offers a true "photographic" choice of image effects for color, toning, framing and sharpness of images, plus all effects can be combined. Wiping in vertical and horizontal directions the user can interactively choose which parameter of the image will be influenced and how strong the effect will be applied to the image. Intuitive cropping and straighten tools complete the impressive set of features.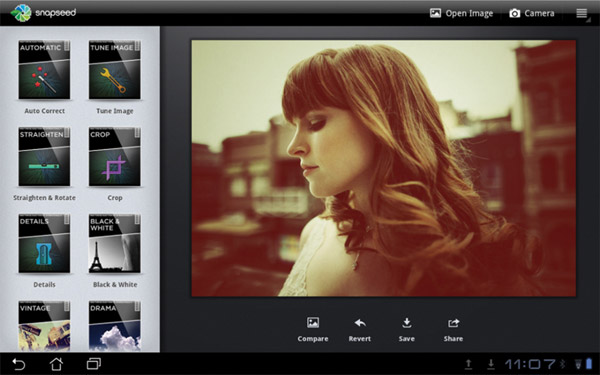 Color Management System
X-Rite i1Display Pro
Professional photographers and serious enthusiasts know that a calibrated and profiled monitor is a critical element in the digital workflow. Nobody wants to spend lots of time at their computer perfecting their images, only to find that their monitor wasn't accurately showing the colors of their photographs. What one sees on a monitor or a projector has to match the photograph as closely as possible. The X-Rite i1Display Pro is the ultimate solution for creative professionals who demand a color management solution that is easy to use yet powerful enough to get the best color accuracy.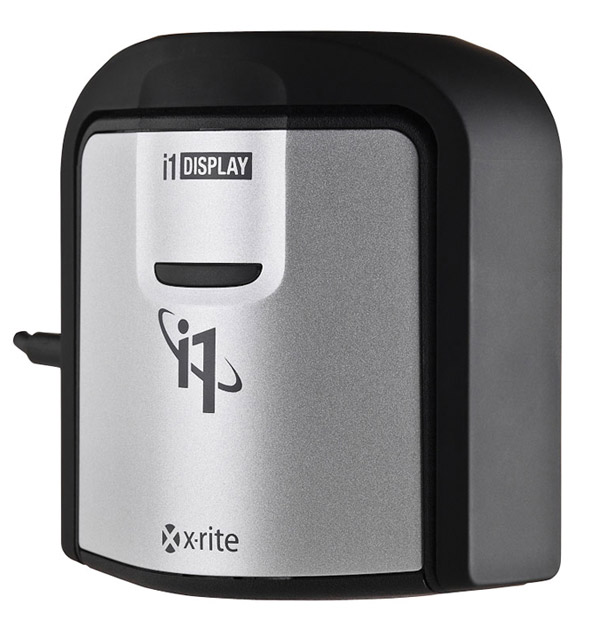 Accessory
Vanguard BBH-200 Ball Head
Trying to get your camera perfectly leveled when using a ball head has always been a challenge. Vanguard's unique "Rapid Level System" in their new BBH-200 Ball Head makes life easier for photographers—by just pushing the orange slider on the front of the tripod head the photographer can quickly lock the camera in place to be perfectly leveled with the base. The BBH-200 is a lightweight yet sturdy ball head that can easily handle a professional D-SLR with a long telephoto lens, making it an excellent companion for any tripod.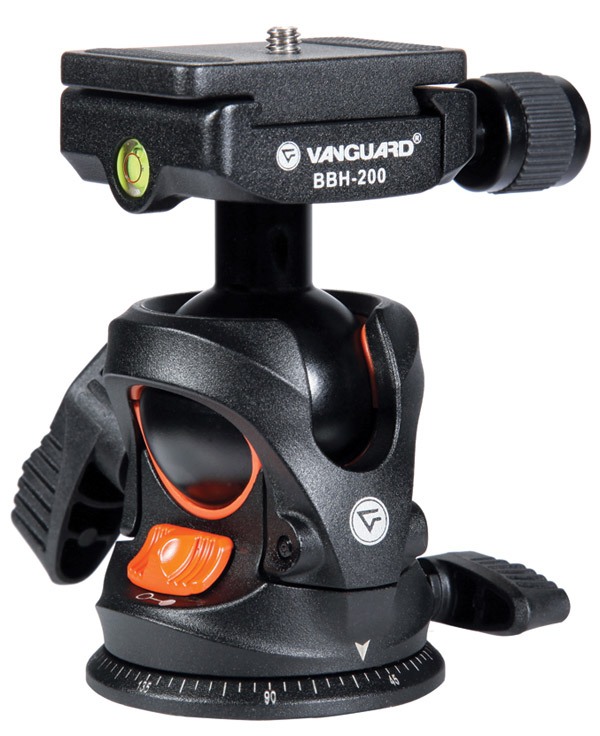 Digital Accessory
Wacom Intuos5 Series
With its ergonomic design that is equally useful for left- or right-handed users, the new slim-profile Wacom Intuos5 allows creative professionals to work in a comfortable and intuitive way. New features include multi-touch gesture support, wireless capabilities and the Express View display to help users remember their application-specific ExpressKey settings. Just briefly resting a finger on any of the keys reveals the settings on screen, a display that fades within a few seconds. The Intuos5 tablets can be converted to a wireless tablet by installing the optional Wireless Accessory Kit, thus eliminating the need to keep the tablet physically connected to the computer.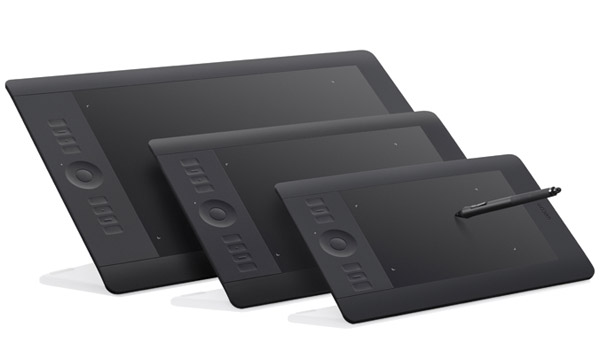 Tripod
Gitzo New Systematic Series
Gitzo's New Systematic modular tripods further improve the robustness, security, speed and ease of setup. The Systematic modular upper platform allows the use of the tripods with a geared or sliding central column, a flat disk, a video half-ball adapter, a leveling device and various other specialized central components. Its true triangular shape distributes the weight more effectively and uniformly on carbon-fiber legs. For example, a Series 5 tripod can safely support up to 40 kg (88 lbs) of photographic equipment, double the previous version.
Imaging Storage Media
Sony XQD Cards
Currently available in 16 and 32GB capacities, Sony's XQD cards are made for the demanding needs of today's pro still and D-SLR videographers. Offering read/write speeds of up to 125MB per second (currently, when used with the Nikon D4s), the card can record approximately 100 Raw images in continuous shooting mode. TIPA members were also impressed by the card's rugged construction and inset pins as well as the PCIe interface and controller that outperforms any conventional CompactFlash card.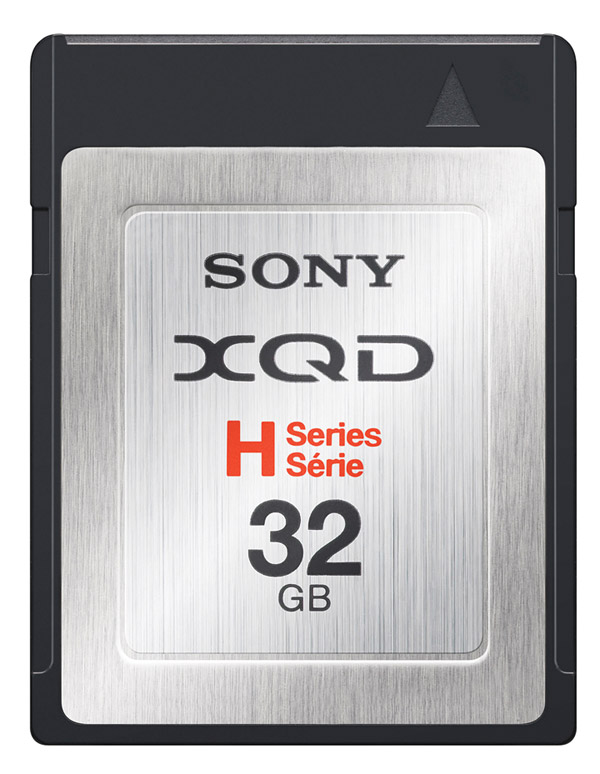 Video D-SLR
Canon EOS 5D Mark III
The Canon EOS 5D Mark II has changed the landscape of digital photography. No longer are digital still and video two separate worlds, shot with two distinctly different systems. Now, users can decide whether to shoot stills or video (or both) on the spot, carrying just one camera system. The EOS 5D Mark III further improves this experience with a newly designed 61-point AF and 63-zone metering system, and a new 22MP sensor with an incredibly high ISO sensitivity. Additional movie functions include manual exposure control and an enhanced range of high bit-rate video compression options, with intraframe (ALL-I) and interframe (IPB) methods both supported.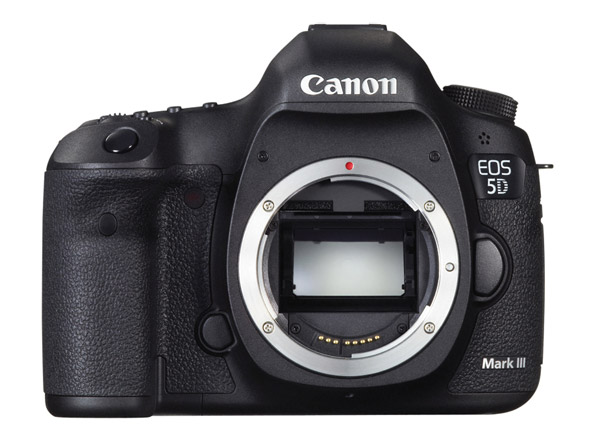 Professional Video Camera
Canon EOS C300 Digital Cinema Camera
To implement the revolutionary C300, Canon called upon expertise from diverse fields, including sensors, image processors and optics. The result is landmark video camera technology available in two versions: EOS C300 with an EF interchangeable lens mount and EOS C300 PL with a PL mount. A high-resolution 8.3MP Super 35mm-equivalent CMOS sensor has been especially developed for the system. Both versions feature modular architecture and are accompanied by a new range of video lenses.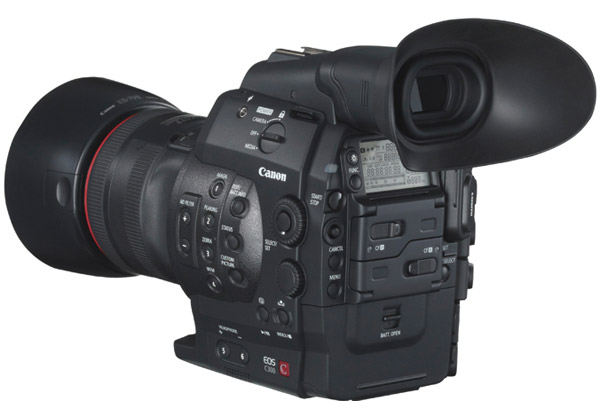 Mobile Imaging Device
Samsung GALAXY Nexus
The Samsung GALAXY Nexus smartphone features intelligent applications, including many high-end imaging features. The new HD Super AMOLED display offers an impressive resolution of 720p (1280x720). This innovative display allows users to watch photos and videos in a high resolution with a wide angle of view. The built-in camera delivers decent photo quality for everyday use, capturing still photos with 5MP resolution, including panorama mode, plus Full HD 1080p videos. The zero-shutter-lag helps to capture snapshots spontaneously. The Samsung smartphone comes with intelligent image-editing effects such as silly faces and background replacement. Based on the Android 4.0 "Ice Cream Sandwich" operating system, the GALAXY Nexus offers a modern OS environment for sophisticated imaging-related apps.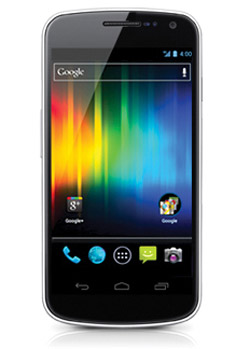 Professional Flash System
Nikon SB-910
Built on Nikon's Creative Lighting System (CLS), the new SB-910 flash unit incorporates an enhanced intuitive operating system and Graphic User Interface (GUI). The SB-910 speedlight covers the most popular focal lengths, and has a built-in FX/DX-format identification that optimizes zoom settings based on the camera body. This new speedlight also provides more efficient battery usage as well as an enhanced Thermal Cut-Out function that will increase recycle times as the flash heats up, rather than shutting down completely until it has cooled off. The SB-910 features new hard-type color compensation filters for fluorescent and incandescent color temperature balancing, which can change the white balance setting of the camera automatically.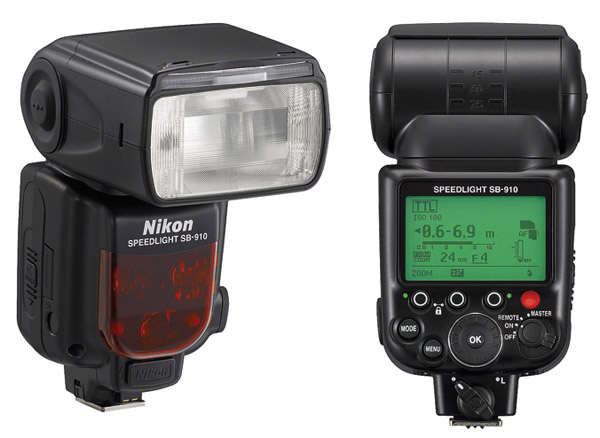 Photo Bag
Vanguard Heralder Series
The Vanguard Heralder Messenger Bag series combines quick and easy access to important gear with enough storage capability to include all that is needed for the working pro. Available in three sizes, the Heralder incorporates a "quick top access" feature that puts essential gear right at hand as well as a handy built-in tripod sling, perfect for today's video-driven photojournalist. The bag has been designed with a wide, padded anti-slip shoulder strap and a removable inner pouch, plus there's a removable laptop compartment.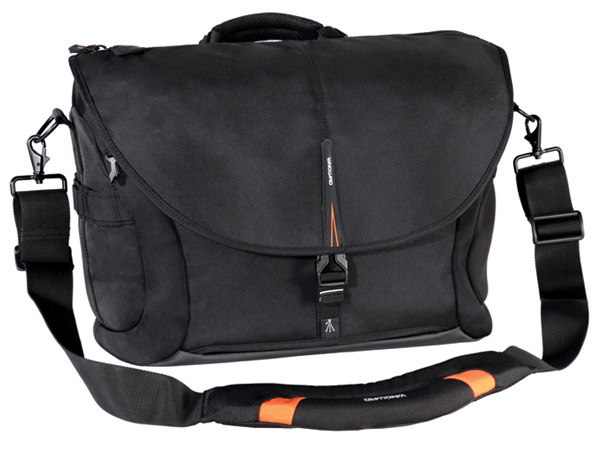 Photo TV Display
Samsung Smart OLED ES9000
The Samsung Smart OLED ES9000 features the very latest in picture quality, displaying vivid and true-to-life image quality in both 2D and 3D, making it the ideal TV for photo and video enthusiasts alike. In comparison to even the best LED TVs, it offers exceptionally high contrast ratios and an almost perfect color rendering. Because Super OLED technology uses self-emitting RGB sub-pixels, which do not require a backlight, the ES9000 weighs 30 percent less than a standard LED TV, while its sleek design is thinner than 0.3".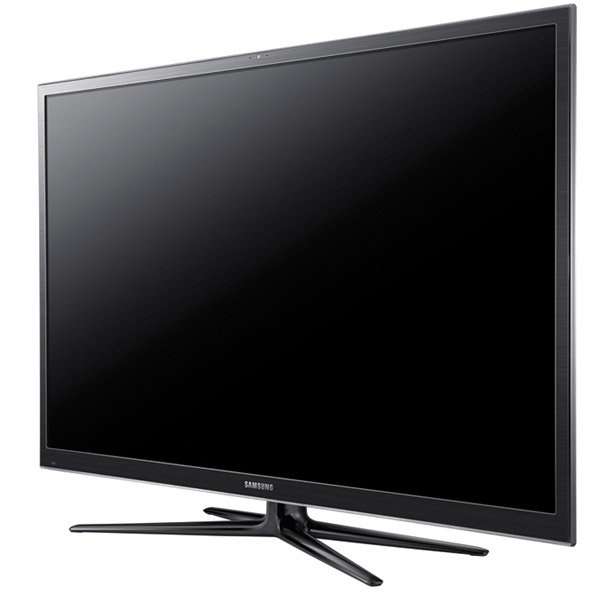 D-SLR Video Accessory
OConnor O-Focus Dual Mini
Follow focus devices are a must for professional and serious video making. This double-sided direct drive offering from OConnor is optimized for both still and cine-style camera lenses. Each version of the 0-Focus Dual Mini units, i.e. the Photo Set and the Cine Set, has its own transmission ratio and both have low profiles to allow for large diameter lenses. The device shares the design and build quality of many OConnor CFF-1 accessories and TIPA members view it as an invaluable aid for demanding professionals.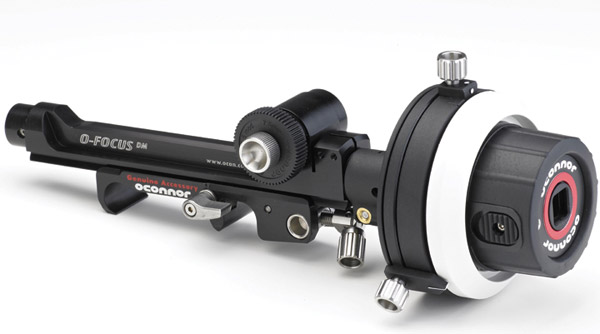 Imaging Innovation
Nokia PureView Technology
Camera phones have always been criticized for inferior photo quality because of their tiny sensors. This will not be the case anymore if the Nokia PureView concept is adopted in high-end, photographic-oriented smartphones. As implemented in the pioneering PureView 808, a comparatively huge sensor—both in terms of physical size (1/1.2") and resolution (41MP)—serves as the key to real world performance. It smartly uses oversampling techniques for lossless digital zooming and noise-free photos and videos. Nokia promises to bring more PureView camera phones to market in the near future in its highly anticipated Windows Phone 8 range.