June 28, 2011
In This eNewsletter:

• How-To – Buying A Lens
• Industry Perspective – Innovations in Printing and Output
• What's New This Month – PhotoHistory XV, Sigma, LensPen, Colonnade Arches, and more.
• How-To – People In Action
• How-To – Photographing Children
• Vote! – Comment briefly on your experience with image stabilization lenses in low light, with slow shutter speeds or when doing macro work.
• Workshops – Learn and Show
• Shutterbug Forums – Your Photo & Digital Imaging Source

This eNewsletter Brought To You By: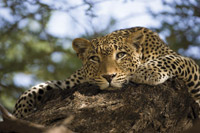 • Buying A Lens
Tips On Making The Right Choices
by Jim Zuckerman

After you buy a good camera that allows you to change lenses, it will become obvious to you that it is not the camera that enables you to be creative in photography. It is the lenses. The features on your camera, like fast auto focus, a large LCD screen, accurate Metering modes, and various custom functions are all important, but it is the lenses that have everything to do with the artistry of the images you take.

In deciding which lenses to buy, there are various factors that come into play. I will discuss each of these factors, and then at the end of this section I will recommend which lenses I feel you should have when starting out in photography, and then I'll give you a wish list for future purchases.
Get The Full Story



The Samsung NX100 travels like a compact, but shoots like a pro. Its i-Function technology lets you change lenses and settings with ease, and then shows you what the photo will look like in real time, on a large 3" AMOLED screen, all before you even push the shutter. That's the Wonder of Samsung.



• Innovations in Printing and Output
by Ron Leach, Publisher

As photographic technology and market trends continue to evolve at a rapid rate in our digital era, many of the latest advancements occur in the professional arena before filtering down to prosumer and amateur photographers. Once such sector in a constant state of change is the photo printing and output market. InfoTrends, a leading worldwide market research and consulting firm for the digital industry, recently released an interesting study examining how these advancements influence customer preferences and create new revenue opportunities for photographers who recognize these shifts and adapt accordingly.
Get The Full Story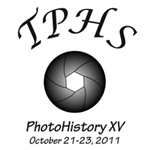 • Original Papers Slated for Rochester's PhotoHistory XV
The Photographic Historical Society (TPHS) has announced a program of original papers for PhotoHistory XV, the world's only continuous symposium on the history of photography. The symposium will be held here at George Eastman House, International Museum of Photography and Film on October 21-23, 2011.

• Sigma Optically Stabilized 120-300mm F2.8 Now Shipping
Sigma Corporation of America has announced that its updated 120-300mm F2.8 EX DG OS APO HSM is now available for purchase in the U.S. for the MSRP of $4,700.

• LensPen OutDoorPro Kit
The LensPen OutDoorPro Kit includes everything you need to keep your cameras, binoculars and other fine optics clean and producing sharp photos and beautiful vistas. It's the perfect travel companion for the summer, whether you're heading out on the trip of a lifetime, or taking a "staycation" in town.

• New Styles for Colonnade Arch Systems
Colonnade arch systems from wedding and event product developer Meese Orbitron Dunne Co., La Mirada, Calif., are available in a choice of contemporary curved, straight and traditional angled styles to coordinate with a wide range of wedding décor and event themes. Ideal for rental managers, wedding planners, photographers, banquet managers and other event professionals, the three different arch styles are placed atop the company's modern oval, Graeco-Roman, and smooth Tuscan style colonnade arch systems respectively to offer additional creative options in décor setup and decorating.

• Gary Fong Micro Four Thirds Puffer
Gary Fong, Inc. launched an addition to its popular lineup of Puffer Pop-Up Flash Diffusers with the introduction of the Micro Four Thirds PufferTM. Designed for the growing segment of popular micro four thirds, mirrorless interchangeable lens cameras (ILC), including the Olympus PEN Series and the Lumix GF Series, the Micro Four Thirds Puffer is specifically designed to eliminate shadows and deliver professional-style diffused lighting even from these over-powered pop-up flashes. The Micro Four Thirds Puffer's compact size makes it ideal for travel and its universal capability make it ideal for portraits, group shots, or any scene that requires fill flash.




• People In Action
Changing Focus, Challenging Moments
by Jim Zuckerman

Photographing people in motion is challenging on many levels. Whether you are shooting athletes, dancers, cowboys, or workers, the same issues come into play. First, it's hard to keep them in focus. Even with the sophisticated autofocus systems built into modern cameras, it is tough to hold focus on fast moving subjects. Second, it's impossible to study a subject in motion and then compose the picture with deliberation and forethought. The composition constantly changes millisecond by millisecond, and that means you have to think and react quickly and hope that you captured something good. Third, exposure can change as your subject moves through areas of shade or highlights. While automatic meters do a good job in most situations, they can be fooled into over or under exposure depending on how much contrast is in the scene and how light or dark the background is relative to the subject.
Get The Full Story



Save over 50% on Portrait Professional 10!
Make your subjects look stunning with this intelligent retouching software! Portrait Professional 10 lets you improve your subject's looks effortlessly in just minutes.
Save over 50% with a special offer and get an extra 10% off - enter code BA3957.
Free trial: www.PortraitProfessional.com.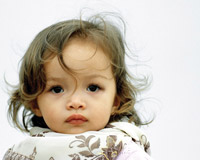 • Photographing Children
Interaction At Eye Level
by Jim Zuckerman

Photographing children is a joy because of their innocence, the honesty in their faces, and their beauty. At different stages of their development, a photographer needs to understand how to interact with them and how to elicit the best expressions, whether they are serious, sweet, joyous, or moody.
Get The Full Story







• Vote!
There's no question that tripod usage improves image quality. Yet, more and more lenses are being offered with image stabilization type features. Do you think that this trend in lenses will lessen the use of tripods for you, and in general?
Please comment briefly on your experience with image stabilization lenses in low light, with slow shutter speeds or when doing macro work.







• AdoramaTV Watch, Learn , Create
We'd like you to know that our friends at Adorama have an exciting new resource that's a key part of their photographic education initiative. See host, Mark Wallace, present how-to videos for everyone from snapshooters to enthusiasts to professional photographers, plus product reviews, interviews with today's top professional photographers, and reviews of iPad apps. AdoramaTV is the newest part of the Adorama Learning Center, which has thousands of photo-related how-to articles, product reviews and buying guides. New videos are added daily. Visit us today and ignite your passion…

• Digital Black and White Printing with George Schaub
Tools and techniques in a true studio printing environment. Maine Media Workshops.

• Cavecreek Photographic Workshops
Courses offered each month. Contact: Alan Lowy's Cavecreek Photographic Workshops, 2135 E. Gaffney Road, Phoenix, AZ 85087, 623-465-1077.

• Adorama Photography Workshops
Various courses offered each month. Contact: Adorama, 800-223-2500.



Giottos High performance is always a value.
Tripods*
Monopods*
Ballheads*
Panheads; Quick Releases; Lightstands; Cleaning Kits; Screen Protectors; Accessories
* 5-Year Warranty


•Newsletter Feedback
Let us know what you think about our Newsletter. Please send your comments to:
editorial@shutterbug.com
• To Change Your Email Address
Please send your request to: Allyson.Fischgrund@sorc.com


If you would prefer not to receive future communications from Shutterbug, . You may also reach us by writing to the following address: Source Interlink Media, Inc., 261 Madison Avenue, New York, NY 10016 Att: Privacy Coordinator. Privacy Policy.

Shutterbug Home Page • Print & Web Media Kit • Contact Us

Copyright SOURCE INTERLINK MEDIA™ All Rights Reserved

1415 Chaffee Drive, Suite 10 | Titusville | FL | 32780