August 30, 2011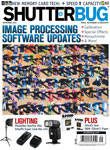 In This eNewsletter:

• How-To – The Digital Darkroom's Role In People Photography
• Industry Perspective – Closing in on the End of an Era
• What's New This Month – PDN, Jill-e Designs, Sony, Moab, and Canon
• How-To – Mood: Subtle Colors And Shades
• How-To – Colors Of Night
• Vote! – What's your choice on memory card capacity?
• Workshops – Learn and Show
• Shutterbug Forums – Your Photo & Digital Imaging Source

This eNewsletter Brought To You By: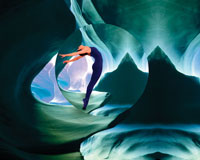 • The Digital Darkroom's Role In People Photography
Special Effects As An Image Advantage
by Jim Zuckerman

Photoshop is a photographer's best friend today. It has given us unprecedented creativity and the ability to do things to pictures that heretofore were impossible. Some people claim that the emphasis has shifted away from superior picture taking, and in its place people now think "I can fix it in Photoshop." While it is true that many problems can be corrected after the fact, good photographic skills are still required to take great images. While a full exploration of digital darkroom techniques awaits another volume of this Guide I thought I'd give you a sense of what can be accomplished with this type of after-exposure work. And while I concentrate on Adobe Photoshop techniques here there are many more programs and plug-ins that can do the job as well.

Get The Full Story






• Closing in on the End of an Era
by Ron Leach, Publisher

It's been quite some time since advancing technology finally took the teeth out of the old film-versus-digital debate, as most amateur and professional photographers have long-since switched to digital point-and-shoot and DSLR cameras. That said, there still are a few diehard silver halide devotees, and we've even seen some new films introduced in recent years.

Get The Full Story



Photography is your passion so bring us your creativity and commitment. Our programs in Photography and Visual Journalism can help you develop your own style and unique point of view. At Brooks Institute, you don't just learn it. You live it.



• PDN Presents: The Shot Sports Photography Contest
Photo District News is offering a photo contest that challenges you to take your best shots in the world of sports. From the field, up the mountain, to the court; they are looking for the thrills, the agony, the suspense, the final countdowns, the up and comers and the veterans of the game.
Amateur or professional, it's your shot! The 2011 judges are Jennifer Santana, Photo Editor Men's Journal Magazine; Jenny Barnes, Art Producer Carmichael Lynch and Miriam Marseu, Photo Editor, Sports Illustrated, with additional judges to be announced.
There is a grand "First Place" winner, gift certificates, and other prizes, plus the winning images will appear in PDN's February issue.
All winning images will also appear in an online gallery at www.pdnonline.com.
For details and to enter online visit: WWW.PDNTHESHOT.COM, enter today!

• Jill-e Designs Medium Bags With New Updates
One of the most popular lines of Jill-e Designs bags – the versatile Classic medium bags has undergone an update for even greater fashion and function, and expanded by one extraordinary member, the company announced.

• Camera Test: Sony NEX-C3
The Sony NEX-C3 is an ultra compact CSC (compact system cameras) system with an APS-C sized sensor. The camera offers a resolution of 16 MP (megapixels), which is similar to some Sony SLT cameras like the SLT-A35. The main difference in the concept of the NEX cameras is the very compact body and the fact that the camera doesn't work with an optical or electronic viewfinder, but only with the LCD screen on the back as viewfinder and control monitor.

• Moab Slickrock Metallic Pearl 260
Moab, a division of Legion Paper, announces the launch of Slickrock Metallic Pearl 260, a new category of fine art inkjet paper featuring an innovative metallic, pearlescent coating. Designed for photographers seeking to enhance their images with a metallic look, Slickrock Metallic Pearl 260 transforms an image into lifelike, almost 3D quality. Black & White images shine on this new paper producing deep dark blacks and ultra-bright highlights.

• Canon's New PIXMA Printers
Canon U.S.A., Inc. announced the introduction of two new photo printers, the PIXMA MG5320 Wireless Photo All-In-One1 and the PIXMA iP4920 Photo Inkjet Printer models. Developed to enhance the overall user experience, both printers feature significant upgrades to Easy-PhotoPrint EX and Full HD Movie Print2 software.



Giottos High performance is always a value.
Tripods*
Monopods*
Ballheads*
Panheads; Quick Releases; Lightstands; Cleaning Kits; Screen Protectors; Accessories
* 5-Year Warranty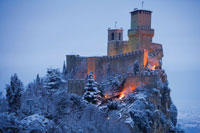 • Mood
Subtle Colors And Shades
by Jim Zuckerman

As much as I love to capture subjects with saturated color because of the powerful visual impact they offer, I also seek out the opposite end of the spectrum. Subtle and desaturated colors create impact in a very different way. There seems to be a magical quality in nature, for example, when you shoot in fog or low clouds. This is one of the reasons I like photographing at dawn and sunrise because if there is humidity in the air, this is the best time to find these conditions. The colors are so soft and muted that they are breathtaking in a quiet and contemplative way.

Get The Full Story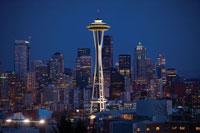 • Colors Of Night
Hidden Details And Moods
by Jim Zuckerman

If you have not been photographing at twilight or night up to now, you have an exciting adventure ahead. Because cameras have the ability to accumulate light over time, nighttime photographs can seem brighter than they do to our eyes. This means that details are revealed that are hidden from view because of the limitations of the light gathering ability of our eyes, and at the same time the dazzling colors of night add a dynamic quality to the scene. Artificial lights at night are a mixture of neon, mercury vapor, fluorescent, and tungsten, and each of these produce interesting colors. Some are cool, some are yellowish or golden, and some are super saturated, and the combination is really something.

Get The Full Story







• Vote!
What's your choice on memory card capacity?
Briefly comment on why you make a specific choice on memory card speed and capacity (and for the latest updates on memory card tech check our Sept. 2011 issue).







• AdoramaTV Watch, Learn , Create
We'd like you to know that our friends at Adorama have an exciting new resource that's a key part of their photographic education initiative. See host, Mark Wallace, present how-to videos for everyone from snapshooters to enthusiasts to professional photographers, plus product reviews, interviews with today's top professional photographers, and reviews of iPad apps. AdoramaTV is the newest part of the Adorama Learning Center, which has thousands of photo-related how-to articles, product reviews and buying guides. New videos are added daily. Visit us today and ignite your passion…

• Cavecreek Photographic Workshops
Courses offered each month. Contact: Alan Lowy's Cavecreek Photographic Workshops, 2135 E. Gaffney Road, Phoenix, AZ 85087, 623-465-1077.

• Adorama Photography Workshops
Various courses offered each month. Contact: Adorama, 800-223-2500.



Save over 50% on Portrait Professional 10!
Make your subjects look stunning with this intelligent retouching software! Portrait Professional 10 lets you improve your subject's looks effortlessly in just minutes. Save over 50% with a special offer and get an extra 10% off - enter code THLF89.
Free trial: www.PortraitProfessional.com.


•Newsletter Feedback
Let us know what you think about our Newsletter. Please send your comments to:
editorial@shutterbug.com
• To Change Your Email Address
Please send your request to: Allyson.Fischgrund@sorc.com


If you would prefer not to receive future communications from Shutterbug, unsubscribe here. You may also reach us by writing to the following address: Source Interlink Media, Inc., 261 Madison Avenue, New York, NY 10016 Att: Privacy Coordinator. Privacy Policy.

Shutterbug Home Page • Print & Web Media Kit • Contact Us
Copyright SOURCE INTERLINK MEDIA™ All Rights Reserved
1415 Chaffee Drive, Suite 10 | Titusville | FL | 32780