April 24, 2012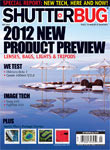 In This eNewsletter:

• How-To – A Computer Spec Checklist For Digital Photographers
• Industry Perspective – Jack Robinson's Legacy Comes Out of the Closet
• What's New This Month – Canon, onOne, collages.net, Phase One, and Nikon
• How-To – Pictures Unsharp?
• How-To – A Window And A Curtain
• Vote! – Comment on your response to the new "mirrorless" cameras.
• Workshops – Learn and Show
• Shutterbug Forums – Your Photo & Digital Imaging Source

This eNewsletter Brought To You By: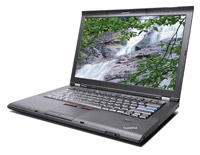 • A Computer Spec Checklist For Digital Photographers
Handling, Processing And Sharing Big Image Files
by Anthony Celeste



The computer needs of a digital photographer are different from someone who just wants to check e-mail and surf the Web. In this article, I'll take a look at some of the features you should look for when considering a new computer. You can look at these suggestions as being divided into two categories: Essentials and Options. Essentials will provide the basic needs for the advanced amateur—not the pro—while Options covers those who use their camera to record video and their computer to edit it.

Get The Full Story








• Jack Robinson's Legacy Comes Out of the Closet
by Ron Leach, Publisher



Jack Robinson was a prominent American photographer throughout the 1950s and 1960s when his career was cut short by a drinking problem and he faded into obscurity—until a former boss visited Robinson's apartment and discovered a veritable treasure trove of iconic images.

Robinson was born in 1928 in Mississippi where he spent his formative years before moving to New Orleans in 1946 to study medicine at Tulane University. Shortly after arriving in the Big Easy, however, Robinson began a career in photography—creating vibrant images of nightlife in the French Quarter, shooting portraits of notables in the city's art and culture scene, and documenting the gay community's involvement in the annual Mardi Gras festivities.

Get The Full Story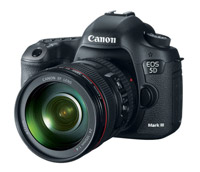 • Canon EOS 5D Mark III Digital SLR Camera
On the 25th anniversary of its world-renowned EOS System, Canon U.S.A., Inc.is proud to announce its latest model, the new EOS 5D Mark III Digital SLR Camera. Positioned between the extremely popular EOS 5D Mark II and Canon's top-of-the-line professional EOS-1D X model, the EOS 5D Mark III delivers superb image quality, thanks to a new 22.3-megapixel full-frame Canon CMOS sensor, a high-performance DIGIC 5+ Imaging Processor, a 61-point High Density Reticular Autofocus (AF) System and six frames-per-second (fps) continuous shooting speed.

• Book Designer from collages.net
collagesDesigner 2.0 is the newest free Album and Book design software available for Collages.net customers. This brand new program enables you to quickly create professionally designed and highly personalized albums and books. Choose your product, a folder of images, and then click Autoflow to watch your images be carefully inserted into a clean, professional design! Review the design, export a proof, share with your customers, and place your order! It is that simple.

• onOne Software Preset Packs for Lightroom 4
Three new Lightroom 4 Preset Packs are now available from the onOne Marketplace. These preset packs have been developed with the new Lightroom 4, released earlier this week, to take advantage of its new and improved Develop Module tools and to help photographers work more quickly and easily while expanding their creative options.

• Phase One Announces Digital Artist Series (PODAS) Photography Workshops for 2012
The 2012 Phase One Digital Artist Series (PODAS) international photography workshops are now open for enrollment. Each of the ten all-inclusive photo excursions is limited to less than 25 participants. All feature a hands-on learning environment amidst breathtaking surroundings, and for the first time, French and German speaking workshops have been arranged.

• Nikon Small World and Nikon Small World in Motion Call for Entries
Nikon Instruments Inc. has announced that April 30th is the deadline for photomicrographers, scientists, artists, and the public to submit images for the 38th annual Nikon Small World competition, as well as the 2nd annual Nikon Small World in Motion contest.



Midwest Photographic Resources introduces a new messenger style camera bag. Stylish Messenger Canvas Camera Bag - $49.95 • Available in Khaki Green or Charcoal Black Approximate Dimensions: 12"Wx4.25"Dx9"H • Adjustable Shoulder Strap Plus Pad Padded interior compartment plus 5 divider inserts • 2 side pockets with elastic drawstring closures 2 Velcro and 2 Zippered Pockets • Double Zipper interior Closure • Velcro Closure Flap 1-800-932-5286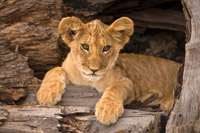 • Pictures Unsharp?
Here are 10 Tips For Improving Results
by Jim Zuckerman

Photographers are always concerned that their pictures turn out as sharp as possible. Photography has a seemingly endless number of challenges, but sharpness is number one. No matter how incredible your photo opportunity is, if the images are not sharp, nothing else matters. The pictures will be worthless. Too often images are almost sharp, and this is particularly vexing because if only you had paid attention to one tiny detail or two, they would be perfect.

Get The Full Story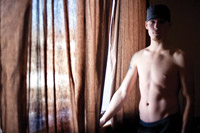 • A Window And A Curtain
A Stunning Lighting Solution
by Lindsay Adler

If you have a window with thick or dark curtains, then you have the recipe for stunning dramatic lighting. You don't need any special equipment—just your camera, the window, and curtains. This light is great for men and women, and can emphasize the mood and the form of your subject.

Get The Full Story







• Vote!
Many camera makers are bringing out so-called "mirrorless" digital cameras.
Please comment briefly on your response to the new "mirrorless" cameras.







• AdoramaTV Watch, Learn , Create
We'd like you to know that our friends at Adorama have an exciting new resource that's a key part of their photographic education initiative. See host, Mark Wallace, present how-to videos for everyone from snapshooters to enthusiasts to professional photographers, plus product reviews, interviews with today's top professional photographers, and reviews of iPad apps. AdoramaTV is the newest part of the Adorama Learning Center, which has thousands of photo-related how-to articles, product reviews and buying guides. New videos are added daily. Visit us today and ignite your passion…

• Cavecreek Photographic Workshops
Courses offered each month. Contact: Alan Lowy's Cavecreek Photographic Workshops, 2135 E. Gaffney Road, Phoenix, AZ 85087, 623-465-1077.

• Adorama Photography Workshops
Various courses offered each month. Contact: Adorama, 800-223-2500.





•Newsletter Feedback
Let us know what you think about our Newsletter. Please send your comments to:
editorial@shutterbug.com

• To Change Your Email Address
Please send your request to: Allyson.Fischgrund@sorc.com


If you would prefer not to receive future communications from Shutterbug, unsubscribe here. You may also reach us by writing to the following address: Source Interlink Media, Inc., 261 Madison Avenue, New York, NY 10016 Att: Privacy Coordinator. Privacy Policy.

Shutterbug Home Page • Print & Web Media Kit • Contact Us
Copyright SOURCE INTERLINK MEDIA™ All Rights Reserved
1415 Chaffee Drive, Suite 10 | Titusville | FL | 32780