November 24, 2009
In This eNewsletter:
How-To – Metering Systems

Industry Perspective – Facebook #1 For Online Photo Sharing

What's New This Month –
Fujifilm, Adobe, Horseman, Epson, and Tenba

How-To – Dynamic Range

How-To – Exposure Basics I

Vote! – Briefly comment on what camera you might have selected as your "pocket" digital image taker.

Workshops – Learn and Show

Shutterbug Forums – Your Photo & Digital Imaging Source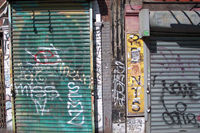 Metering Systems
Exposure Patterns
by George Schaub

The metering system in your camera is a highly sophisticated microprocessor that is constantly fed information from the light entering the lens, the lens itself (its aperture setting and even focal length) other settings you have made on the camera (such as your focusing point and distance, whether or not you have the flash off or on) and from your preferences in how you would like to have the light interpreted to get the image effects you desire. One of the ways you input your preferences to the camera is by making certain settings on your metering system. This includes the metering pattern (how it reads light) and the Metering mode (how it interprets and translates that light to aperture and shutter speed settings for you).
Get The Full Story


Announcing new Viveza 2, the latest upgrade to Nik Software's award-winning and revolutionary tool for selective color and light control. Built for Photoshop®, Lightroom®, and Aperture®, Viveza 2 now offers users a full suite of global adjustments and new precise selective controls such as shadow recovery and fine detail structure control that utilize Nik Software's award-winning U Point® technology.
Watch a video, learn more about the latest features, and sign up to be notified when Viveza 2 is available for a free trial at www.niksoftware.com/viveza2.




Facebook #1 For Online Photo Sharing
by Ron Leach, Publisher

The past three years has seen some rather dramatic shifts in the way consumers utilize online photo services, according to a leading market research firm for the digital imaging industry. In their 2009 Online Photo Services study, analysts at InfoTrends note a strengthening shift toward the use of social networking sites on the part of those who want to share images with friends and family.
Get The Full Story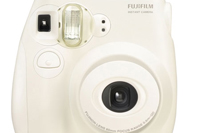 FUJIFILM Instax Mini 7S
FUJIFILM U.S.A., Inc. announced the availability of the Instax Mini 7S Instant Camera and Instax Mini Instant Color Film to the U.S. market.
Adobe Releases Photoshop Elements 8 for Windows and Mac
With the enhanced Organizer, Windows users of Adobe Photoshop Elements 8 can easily manage media and find photo and video clips even faster than before.


Horseman Conversion Lenses for DSLRs
Among the numerous models is the Horseman 0.7 Wide, which is designed exclusively for 18-55mm zoom lenses.


Epson V600 Scanner for Under $250
Epson America unveiled the Epson Perfection V600 Photo scanner, a new mid-range scanning solution offering advanced performance for photos, film, slides, and everyday documents.


Tenba Skooba Adds Ultralight Backpack
Skooba Design has again expanded its original Checkthrough "checkpoint-friendly" laptop bag collection, with the addition of an ultralight backpack and a rolling laptop/business case.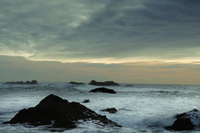 Dynamic Range
by George Schaub

Dynamic range is the ability of the sensor to capture a certain range of light and dark, or brightness values. Think of it as the number of keys on the piano the "hand" of the sensor can cover. While the sensor may offer an octave's worth of tones, this octave can be moved all around the keyboard. If the light is low the sensor can adjust through the use of high ISO and slower shutter speeds and wider apertures. If that range of notes is bright then the sensor can be adjusted to handle exposure with narrower apertures, faster shutter speeds and lower ISO settings. Though there is a wide range of adjustment the sensor and settings can be made to handle there is always a certain range of light that it can record—that's the dynamic range of the sensor. An important part of mastering exposure is understanding this and seeing light, and especially contrast, the way the sensor sees it.
Get The Full Story
NYI's multi-media home study Professional Course features beautiful lessons enhanced with audio and video. You're assigned a personal student advisor, and get NYI's new Essential Business Skills series - six lessons to help get your freelance business off the ground. We'll make you a better photographer – we promise! Visit www.nyip.com for details!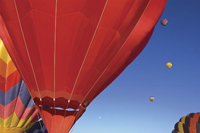 Exposure Basics I
by George Schaub

"Exposure" is shorthand for the delicate balance of the light sensitivity of the recording material (in our case the camera's CCD or CMOS sensor with picture sites, known as pixels) with the amount of light in the scene. There are two parts of a camera system that control the amount of light coming through the lens—the aperture (the diameter of the opening in the lens) which is described as an "f" number, such as f/8, and the shutter speed, which is the amount of time the shutter stays open to receive the light coming through the lens, described as a fraction of a second, such as 1/125 sec (or just 1/125) or a full second or seconds.
Get The Full Story

Extra 10% off Portrait Professional 9 – world's first 'intelligent' face touch-up software trained in human beauty. No skill is required to achieve magazine quality portraits in a fraction of the time required by Photoshop. Now incorporates revolutionary ClearskinTM technology. Free trial: www.portraitprofessional.com Save 10% by using code eshb when buying online.



Vote!
Our review of the Canon G11 in an upcoming issue is part of our quest to find the ultimate "second" camera for DSLR owners.
Briefly comment on what camera you might have selected as your "pocket" digital image taker.
Celebrate, save and share your favorite 2009 memories by creating personalized photo books and calendars for family and friends. Using ArcSoft's new Print Creations Print Service you can make these one-of-a-kind gifts in just minutes. It's fast, fun and priced right! Visit www.myprintcreations.com.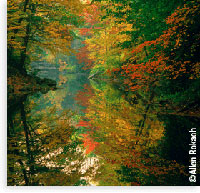 Cavecreek Photographic Workshops
Courses offered each month. Contact: Alan Lowy's Cavecreek Photographic Workshops, 2135 E. Gaffney Road, Phoenix, AZ 85087, 623-465-1077, website: www.cavecreek-photo.com.


Adorama Photography Workshops
Various courses offered each month. Contact: Adorama, 800-223-2500, website: www.adorama.com/catalog.tpl?op=WS_List.


John C. Campbell Folk School
Looking For Light. Free catalog with course descriptions. Contact: John C. Campbell Folk School, One Folk School Road, Brasstown, NC 28902, 800-Folk-SCH, website: www.folkschool.org.




Introducing AluminArte(TM). High Definition Photographic Imaging on Aluminum. AluminArte uses a unique imaging technology that is able to fully exploit the latest digital camera technology and achieve an unmatched depth of field and a wider gamut of color and saturation. Simply send us your files then choose your finish and framing options. Visit ImageWizards.net and get your free samples.


Shutterbug Forums

If you would prefer not to receive future communications from Shutterbug, . You may also reach us by writing to the following address: Source Interlink Media, Inc., 261 Madison Avenue, New York, NY 10016 Att: Privacy Coordinator.
Privacy Policy
.
Copyright SOURCE INTERLINK MEDIA™ All Rights Reserved
1419 Chaffee Drive, Suite 1 | Titusville | FL | 32780