September 29, 2009
In This eNewsletter:
How-To – Self-Publish Your Photo Book

Industry Perspective – "Frankencamera" Could Revolutionize Photography

What's New This Month – Nik, Sandisk, Sony, Arca-Swiss, and WD

How-To – Hands-On Exposure Control

Vote! – Do you still work with filters over the lens?

Workshops – Learn and Show

Shutterbug Forums – Your Photo & Digital Imaging Source
Self-Publish Your Photo Book
A Great Way To Show And Share Your Images
by Joe Farace

Most photographers dream of accomplishing two things in the publishing world: The first is having their work featured in a national publication such as Shutterbug, National Geographic, or maybe Playboy and the second is showcasing their photography in a coffee table book. I can't help you with that first goal but I sure can with the second. Even though I am author or co-author of 30 books produced by several different book publishers, some of my recent books has been self-published and the reasons for doing so are the same reasons that I'm going to suggest you try self-publishing.
Get The Full Story


Introducing AluminArte(TM). High Definition Photographic Imaging on Aluminum. AluminArte uses a unique imaging technology that is able to fully exploit the latest digital camera technology and achieve an unmatched depth of field and a wider gamut of color and saturation. Simply send us your files then choose your finish and framing options. Visit ImageWizards.net and get your free samples.




"Frankencamera" Could Revolutionize Photography
by Ron Leach, Publisher

Scientists at Stanford University are attempting to revolutionize photography with the development of a unique "open-source" digital camera platform they say will provide programmers with the freedom to fine-tune a camera's response to light and motion, adding their own algorithms to process raw images in innovative ways.
Get The Full Story
Tiffen award-winning Dfx Creative Digital Effects software features multiple masking and layering capabilities with its Standalone, Photoshop and Aperture plug-ins, plus more than 2,000 filter and special effects that simulate Tiffen's award-winning optical equivalents and more! Creative control no one else can match! Click here for free trial download.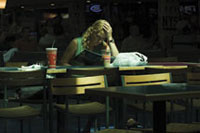 Hands-On Exposure Control
Creative Metering For Expressive Results
by Ibarionex R. Perello

When I began as a photographer, my biggest concern with metering was having an image that just "came out." That simply meant that the exposure was accurate and the image wasn't severely under or overexposed. If I had a decent exposure from which I could make a good print, that was all that mattered.
Get The Full Story


NAPP Member Speaks Out. A few weeks back, we came across a blog post written by a new NAPP member about his take on the value of a NAPP membership. Here's the link to it so you can decide if NAPP is right for you. Special join NAPP offer!



Vote!
Many effects filters previously available for the lens are now easily added using software. However, some photographers still use UV or Sky filters for lens protection, and a polarizer, grad and ND filters as light modifiers. Do you still work with filters over the lens?
Please comment briefly on the filters you think are useful. If you shoot IR please mention your favorite IR filters.
We are used. But not used up! UsedCameraBuyer.com is the #1 destination for pre-owned camera gear online. UsedCameras.com features all brands, makes and models for the professional to the consumer. Low price guarantee and FREE domestic shipping on all orders. Re-purpose & Re-use, the ultimate way to Re-cycle with UsedCameras.com!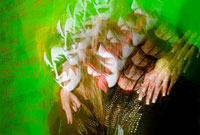 Private Film Or Digital Workshops With Steve Anchell
Salem, 1-day, weekend, or 5-day workshops. Contact: Anchell Photography Workshops, 503-375-2163, website: www.anchellworkshops.com.


John C. Campbell Folk School
Looking For Light. Free catalog with course descriptions. Contact: John C. Campbell Folk School, One Folk School Road, Brasstown, NC 28902, 800-Folk-SCH, website: www.folkschool.org.
NYI's multi-media home study Professional Course features beautiful lessons enhanced with audio and video. You're assigned a personal student advisor, and get NYI's new Essential Business Skills series - six lessons to help get your freelance business off the ground. We'll make you a better photographer – we promise! Visit www.nyip.com for details!


If you would prefer not to receive future communications from Shutterbug, . You may also reach us by writing to the following address: Source Interlink Media, Inc., 261 Madison Avenue, New York, NY 10016 Att: Privacy Coordinator.
Privacy Policy
.
Copyright SOURCE INTERLINK MEDIA™ All Rights Reserved
1419 Chaffee Drive, Suite 1 | Titusville | FL | 32780