August 25, 2009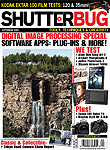 In This eNewsletter:
How-To – The Mysteries Of Long Exposure

Industry Perspective – Hindsight is Sometimes More than 20/20

What's New This Month – Nik, ACDSee, Zenfolio, PhotoLynx, and Sigma

How-To – Exposure Tips

Vote! – Comment on your social network photo sharing experience, and what you think works best.

Workshops – Learn and Show

Shutterbug Forums – Your Photo & Digital Imaging Source
The Mysteries Of Long Exposure
Expand Your Image Imagination
by Art Rosch

The human eye sees light in the moment. Film or sensors accumulate light through an entire exposure, as if it were a memory. Photons continue making impressions wherever they land on the sensor or film. Moving objects leave a distended, time-lapse image of themselves. Should you so desire, you can turn out all the lights in your room, set the camera shutter to Bulb and write your name with a flashlight. This property of film/sensor opens an amusement park of possibilities. Long exposure photography is limited only by your imagination. It's easy, forgiving, and requires no special gear beyond a tripod and remote shutter release.
Get The Full Story


Introducing AluminArte(TM). High Definition Photographic Imaging on Aluminum. AluminArte uses a unique imaging technology that is able to fully exploit the latest digital camera technology and achieve an unmatched depth of field and a wider gamut of color and saturation. Simply send us your files then choose your finish and framing options. Visit ImageWizards.net and get your free samples.




Hindsight is Sometimes More than 20/20
by Ron Leach, Publisher

As the end of this decade approaches, I found myself pondering the direction our technology-driven industry has taken and some prognostications Shutterbug writers made back in 1999 about the future of photography. Let's take a look back and see how well these forecasts have withstood the test of time.
Get The Full Story
NAPP Member Speaks Out. A few weeks back, we came across a blog post written by a new NAPP member about his take on the value of a NAPP membership. Here's the link to it so you can decide if NAPP is right for you. Special join NAPP offer!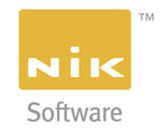 Nik Software Online Webinar Program
Nik Software has announced its Summer 2009 Webinar schedule.
ACDSee Pro 3 in Beta
ACD Systems International Inc. has announced that ACDSee Pro 3, a new version of its three-year-old software, is now available for public beta testing.


Zenfolio Goes International
In response to strong user demand, Zenfolio photo hosting and fulfillment company is announcing expansion outside the US, making it the most complete service of its kind available globally.


PhotoLynx, Inc.
Announces the release of ProofMyClass.com and ProofMyTeam.com. software that makes possible quick, accurate and inexpensive data and image validation.


Sigma DP2 Now Available
The DP2, a compact and light-weight camera that packs the power of a DSLR, arrived at dealers' stores throughout the country.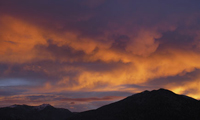 Exposure Tips
Sunsets And Sky
by George Schaub

There's something magical happening in the sky all the time—if we only bother to look. Whether it's sunrise, sunset, or a front passing through, the sky offers an amazing diversity of light, color, and subject matter. However, photographs of the sky sometimes disappoint—they might come out too light, too dark, or simply don't communicate the glory that inspired you to raise your camera in the first place.
Get The Full Story



Vote!
Social networking has become a big part of photo sharing these days, so we'd be curious how you share your photos with the world. While we realize that you might be doing a combination of outlets, please pick the one you go to first in your sharing scenario.
Please comment briefly on your social network photo sharing experience, and what you think works best.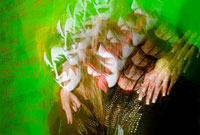 Private Film Or Digital Workshops With Steve Anchell
Salem, 1-day, weekend, or 5-day workshops. Contact: Anchell Photography Workshops, 503-375-2163, website: www.anchellworkshops.com.


John C. Campbell Folk School
Looking For Light. Free catalog with course descriptions. Contact: John C. Campbell Folk School, One Folk School Road, Brasstown, NC 28902, 800-Folk-SCH, website: www.folkschool.org.
•
Newsletter Feedback
Let us know what you think about our Newsletter. Please send your comments to:
editorial@shutterbug.com
If you would prefer not to receive future communications from Shutterbug, . You may also reach us by writing to the following address: Source Interlink Media, Inc., 261 Madison Avenue, New York, NY 10016 Att: Privacy Coordinator.
Privacy Policy
.
Copyright SOURCE INTERLINK MEDIA™ All Rights Reserved
1419 Chaffee Drive, Suite 1 | Titusville | FL | 32780