April 26, 2011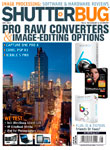 In This eNewsletter:

• How-To – Solving Lighting Challenges
• Industry Perspective – Photo Industry Hit Hard by the Tragedy in Japan
• What's New This Month – Sigma, Aperture, WD, Lexar, and Lowepro
• How-To – Composite Project
• How-To – Fill Flash Won't Do?
• Vote! – Comment on your experience with IS lenses and whether they have proven to be beneficial to your work.
• Workshops – Learn and Show
• Shutterbug Forums – Your Photo & Digital Imaging Source

This eNewsletter Brought To You By: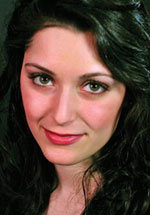 • Solving Lighting Challenges
A Color Temp And Setup Sampler
by Chuck Gloman

Lighting portrait subjects with different hair and skin color can be a challenge, especially when you are using a dark background. With a little time spent adjusting the color temperature and placement of your lights, you won't have to rely on color correcting the images later. No lighting challenge is too extreme if you break it down into a few simple steps. Do you want hair lighter or darker; do you want to complement or contrast the skin tone; and what is the overall "look" you desire—warm or cold? By answering these questions, you will be able to determine which color temperature of light you need to create the mood for the image. Again, don't just set the camera on auto white balance. Set your daylight or tungsten balance lights accordingly and manually adjust the camera's color temperature—you'll be glad you did.
Get The Full Story






• Photo Industry Hit Hard by the Tragedy in Japan
by Ron Leach, Publisher

As you might suspect, the photographic industry has been greatly impacted by the horrible devastation of the earthquake and tsunami in Japan and the ongoing nuclear crisis. While we continue to pray for the injured and those who lost their lives, it's not too soon to acknowledge the severe impact the March 11 disaster and it's aftermath has had on many of the world's leading camera and accessory companies.
Get The Full Story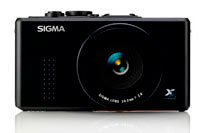 • Sigma Corporation DP2x
Sigma Corporation of America, a leading researcher, developer, manufacturer and service provider of some of the world's most impressive lines of lenses, cameras and flashes, today announced pricing and availability for the company's new DP2x compact camera.

• Aperture 3.1.2 Update
Apple has announced a major update to Apple 3. Visit Support at www.apple.com for more information and download. This update improves overall stability and performance, and also includes the following specific fixes.

• WD 6 TB External Hard Drive
Western Digital introduced its My Book Studio Edition II dual-drive storage system with a massive 6 terabytes of storage to meet the capacity needs of today's creative pros and Mac enthusiasts who create, store, edit and archive large HD video and photo files.

• Lexar Media 128GB Professional SDXC Memory Card
Lexar Media announced it is now shipping the Lexar Professional Secure Digital Extended Capacity (SDXC) 133x memory card in capacities of 128GB, an industry first, and 64GB.

• Lowepro CompuDay Photo Series
Each bag was designed for new media journalists looking to stay connected to the online world and provide comfortable protective solutions for camera, laptop, personal gear and digital media all in one bag.



VANGUARD Auctus Plus series tripods: Extreme support with finesse
VANGUARD's top-of-the-line Auctus Plus tripods feature a dual-function wheel gear that securely adjusts central column height and also enables precise height fine tuning all while holding an extreme loading weight. Other features include all-terrain feet, individually adjustable leg angles and an innovative locking camera screw. Available in aluminum or carbon fiber.
• Composite Project
The Hair Challenge
by Jim Zuckerman

I was privileged to be able to photograph a champion Gypsy Vanner horse, Romeo, with a beautiful model in period costume. I chose late afternoon about an hour before sunset to take advantage of the spectacular backlighting on the blond mane, the tail, and the feathering around the feet. For this particular photo session, I wasn't able to shoot Romeo in an open field, and the corral fence behind him bothered me at the time but there were no other options. I knew I wanted to separate my subjects from the background at a later point in time during post-processing, but what makes this breed of horse so beautiful—the long, flowing hair—is a nightmare to deal with in composite work.
Get The Full Story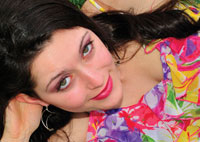 • Fill Flash Won't Do?
Tips On Using Reflectors Outdoors
by Chuck Gloman

When fighting with the sun, your flash might not be powerful enough to fill in the deep shadows created by that large key light in the sky. Luckily, we have help in the form of reflectors which send almost all of the reflected light onto the subject. I will be referring to two types of reflectors here: the Flexfill (and its variations) and reflective (silver-sided) foam core.
Get The Full Story







• Vote!
With virtually every lens maker--camera brand maker and independent--now offering image stabilization models, how important is that feature to you when you considering your next lens purchase?
Please comment briefly on your experience with IS lenses and whether they have proven to be beneficial to your work.







• AdoramaTV Watch, Learn , Create
We'd like you to know that our friends at Adorama have an exciting new resource that's a key part of their photographic education initiative. See host, Mark Wallace, present how-to videos for everyone from snapshooters to enthusiasts to professional photographers, plus product reviews, interviews with today's top professional photographers, and reviews of iPad apps. AdoramaTV is the newest part of the Adorama Learning Center, which has thousands of photo-related how-to articles, product reviews and buying guides. New videos are added daily. Visit us today and ignite your passion…

• Digital Black and White Printing with George Schaub
Tools and techniques in a true studio printing environment. Maine Media Workshops.

• Cavecreek Photographic Workshops
Courses offered each month. Contact: Alan Lowy's Cavecreek Photographic Workshops, 2135 E. Gaffney Road, Phoenix, AZ 85087, 623-465-1077.

• Adorama Photography Workshops
Various courses offered each month. Contact: Adorama, 800-223-2500.





•Newsletter Feedback
Let us know what you think about our Newsletter. Please send your comments to:
editorial@shutterbug.com

• To Change Your Email Address
Please send your request to: Allyson.Fischgrund@sorc.com


If you would prefer not to receive future communications from Shutterbug, . You may also reach us by writing to the following address: Source Interlink Media, Inc., 261 Madison Avenue, New York, NY 10016 Att: Privacy Coordinator. Privacy Policy.

Shutterbug Home Page • Print & Web Media Kit • Contact Us

Copyright SOURCE INTERLINK MEDIA™ All Rights Reserved

1415 Chaffee Drive, Suite 10 | Titusville | FL | 32780