Nikon To Discontinue Most Film Cameras and Related Accessories
According to an announcement issued by Nikon UK, the company intends to concentrate its efforts on digital cameras and accessories, and plans to discontinue production of most film cameras, manual focus lenses and related accessories.
Konica Minolta Withdraws From Photo Business
In a sad but not totally unexpected development, Konica Minolta has announced its withdrawal from the camera business, effective March 31. Despite its long-time expertise in optics and electronics, Konica Minolta did not develop its own image sensor technologies—a fact that the company said made it increasingly difficult to offer competitive photographic products in a digital age.
Triple-Interface External Hard Drives From Iomega
Iomega's new triple-interface 7200-RPM external hard drives range in capacity from 160GB to 400GB, are whisper-quiet in operation, and include USB 2.0 FireWire 400, and FireWire 800 interfaces for maximum versatility for both Mac and PC users. With pricing starting at $199 for the 160GB model, $279 for the 250GB model, and $429 for the 400GB model, the units are packaged in an attractive, rugged enclosure with a high-gloss black finish.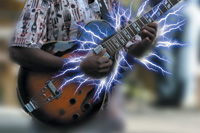 Xenofex 2 Special Effects Plug-Ins
Electrify And Enliven Your Photos
by Howard Millard
Alien Skin has been a leader in special effects plug-ins for years. With Xenofex 2, they've added five new filters and enhanced nine existing ones for a new package of 14 hot effects. You can simulate natural phenomena such as realistic clouds, spectacular lightning, or electrical discharges. Burn the edges of your photos and crumple them for an antiqued look. Add cracks, stains, punch holes, and/or shatter your image. Transform your subject into a constellation of stars, a jigsaw puzzle, or intricate mosaic colored tiles. Want an edgy contemporary portrait? Use the Television filter to add scan lines, distortion, and ghosting.
Get The Full Story

<!- ------------------------MANAGING MEDIA SPONSOR---------------------------->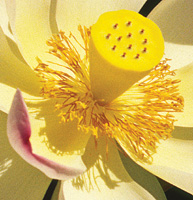 Scanning For A Gallery Exhibition
We Test The Minolta DiMAGE Scan Elite 5400
by Howard Millard

Getting quality scans to make big enlargements from 35mm slides or negatives has always been a challenge. After trying a number of scanners currently on the market, I've found one that offers an exceptional array of features at a competitive price. The fact is, the Minolta DiMAGE Scan Elite 5400—which started shipping last fall—has set a new standard for 35mm desktop film scanners.
Get The Full Story



Vote!
A number of companies have recently announced organizing and editing tools specifically aimed at digital photographers, including Apple's Aperture, Adobe Lightroom and acdsee's pro. Do you currently make it a regular habit to organize your images carefully after downloading?
Briefly comment on the organizing software you currently use, or how you track and catalog your digital images.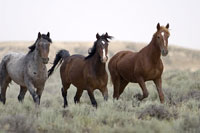 Anchell Photography Workshops
Steve Anchell is a contributing writer to Shutterbug and Rangefinder magazines. He is also the author of The Darkroom Cookbook and is working on a companion title, The Digital Cookbook. He has been teaching photography since 1979. For more information visit his website at www.anchellworkshops.com.
The Best Of America: Photographers 2005
Kennedy Promotions is producing its second unique new book series, with 200+ winners featured in a beautiful soft cover book listed with major online booksellers. Deadline: February 15, 2006. For more information or to download an entry visit our website at www.bestofartists.com.



Photo Buy/Sell is a great place to buy quality used equipment cheap and to sell your used gear. Clear your shelves for new stuff or find a bargain. No more wading through thousands of irrelevant listings. The Photo Buy/Sell marketplace sorts cameras, lenses, accessories and more into easy to use categories.
Shutterbug Forums



•
Newsletter Feedback
Let us know what you think about our Newsletter. Please send your comments to:
editorial@shutterbug.com


Subscribe • Unsubscribe

Shutterbug Home Page

• Contact Us

Copyright © Primedia Magazines, Inc. All rights reserved.