February 26, 2013
Please visit Shutterbug's Facebook page to read about what's coming up in the magazine, share your images, and interact with other readers. And be sure to "like" our page while you're there so you don't miss any exciting news!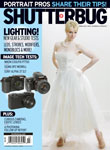 In This eNewsletter:

• How-To – Oil And Water
• Industry Perspective – Free Portraits For Family Members of the U.S. Military
• What's New This Month – Sony, Nikon, Transcend, Argraph, and Sirui
• How-To – Food Coloring In Water
• How-To – Geometric Light Trails
• Vote! – Do "lab tests" help you make camera buying decisions?
• Workshops – Learn and Show
• Shutterbug Forums – Your Photo & Digital Imaging Source
This eNewsletter Brought To You By: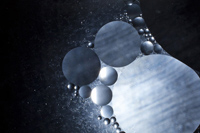 • Oil And Water
Who Says They Don't Mix?
by Jim Zuckerman

A vocabulary word I still remember from high school chemistry is immiscible. This refers to the fact that some liquids can't mix together to form a homogenous solution. Oil and water are an example. When oil is mixed with water, no matter how long you stir, they will never blend together to become one liquid.

Get The Full Story






• Free Portraits For Family Members of the U.S. Military
by Ron Leach, Publisher

While we usually devote this column to discussing trends in camera technology, every so often our industry does something special that's worth a nod—in this case, a program to provide free portraits to the families of those currently serving in the U.S. military. Dubbed "Portraits of Love," this project was developed by the PhotoImaging Manufacturers and Distributors Association (PMDA) and will be showcased at the upcoming Big Photo Show in Los Angeles.

Get The Full Story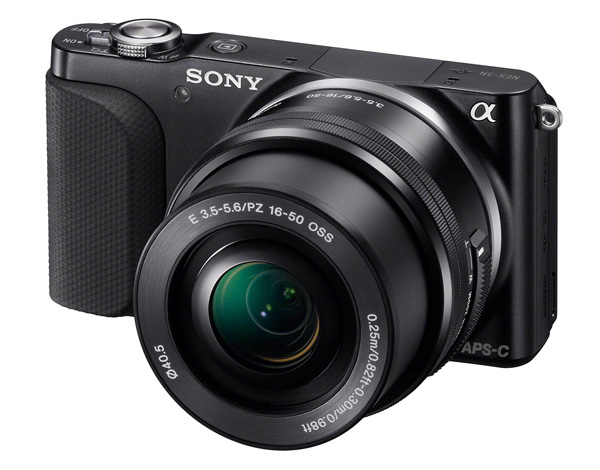 • Sony Expands Lens Lineup
Sony is expanding its popular E-mount camera system with the addition of two new lenses compatible with all alpha E-Mount cameras and semi-professional camcorders.
When mounted on any Sony α E-Mount camera, the sharp new SEL20F28 "pancake" lens creates an exceptionally versatile, portable package ideal for a broad range of everyday shooting opportunities ranging from interiors to landscapes, street photography, casual snapshots and more.

• AF-S NIKKOR 800mm f/5.6E FL ED VR Super-Telephoto Lens
Nikon Inc. has introduced the AF-S NIKKOR 800mm f/5.6E FL ED VR super-telephoto lens. Specifically engineered for sports, wildlife and photojournalists, the 800mm f/5.6 offers the longest focal length of any NIKKOR autofocus (AF) lens, affording photographers the opportunity to get closer to their subject with extreme telephoto capability.

• Transcend SD/microSD Memory Card Copy Protection Solutions
Transcend Information, Inc. announced the launch of its SD/microSD memory card copy protection solutions. Partially-protected and partially-free areas, read-only CD emulation, customized device security, excellent compatibility and high capacity are some of the features that make Transcend's Copy Protection SD/microSD cards ideal for use in OEM applications and distributing multimedia files.

• Sirui Multi-Function Photo/Video Monopod
The Sirui P-324X and P-424X Photo/Video Monopods have three sturdy fold-down support feet that provide the stability of a tripod with the convenience of a monopod! The rugged feet can be stepped on, to prevent the monopod from moving, allowing you to creatively pan the monopod 360° and tilt up to 15° in any direction. This is possible thanks to the extremely smooth and adjustable ball head base located on the bottom of the monopod leg.

• Sirui G-10X/G-20X Ball Heads
The new Sirui G-10X and G-20X ball heads keep all of the outstanding benefits of the current models (separate locking knobs for panning and main locking, secondary safety lock on the quick release platform, special anodized abrasion resistant surface, etc.), plus incorporate valuable new features.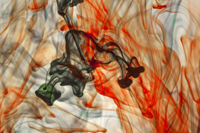 • Food Coloring In Water
Floating Abstracts
by Jim Zuckerman

You can create remarkable multicolored and monochromatic abstracts by dropping individual drops of food coloring in to water. The way the color mixes with the water is endlessly fascinating, constantly changing, and it produces images that are worthy of being framed.

Get The Full Story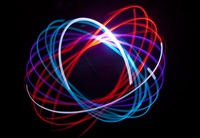 • Geometric Light Trails
A Penlight, A String, Some Gels And You're In
by Jim Zuckerman



To create the abstract light trails you see in this section, I used a simple penlight. I carry one in my photo backpack so when I shoot at night, I can see the camera controls easily. I suspended the light from a horizontal wooden dowel supported by two vertical stands. There are many things you could use, though, such as a ceiling fan (with the power turned off, of course), a ceiling hook typically used to suspend a hanging plant, or the support structure of a garage door opener in a garage. What you use to suspend the penlight doesn't matter, but it needs to be in a room that can be completely darkened.

Get The Full Story







• Vote!
Do "lab tests" help you make camera buying decisions?



Call for Entries: World Cup of Photography Photo Contest Submit your best work to the World Cup of Photography Photo Contest. Now accepting entries in the Amateur or Professional division. Categories include children, portrait, wedding, wildlife, landscape, still life, artistic, silhouette, and underwater. Grand prize winners take home $1,000 cash, Tamron 18-270 PZD lens, Adobe's Creative Suite Master Collection, and more! Enter by March 31: www.digitalphotopro.com/pvw





• AdoramaTV Watch, Learn , Create
We'd like you to know that our friends at Adorama have an exciting new resource that's a key part of their photographic education initiative. See host, Mark Wallace, present how-to videos for everyone from snapshooters to enthusiasts to professional photographers, plus product reviews, interviews with today's top professional photographers, and reviews of iPad apps. AdoramaTV is the newest part of the Adorama Learning Center, which has thousands of photo-related how-to articles, product reviews and buying guides. New videos are added daily. Visit us today and ignite your passion…

• Cavecreek Photographic Workshops
Courses offered each month. Contact: Alan Lowy's Cavecreek Photographic Workshops, 2135 E. Gaffney Road, Phoenix, AZ 85087, 623-465-1077.

• Adorama Photography Workshops
Various courses offered each month. Contact: Adorama, 800-223-2500.



•Newsletter Feedback
Let us know what you think about our Newsletter. Please send your comments to:
editorial@shutterbug.com

• To Change Your Email Address
Please send your request to: zachary.rizzuto@sorc.com


If you would prefer not to receive future communications from Shutterbug, unsubscribe here. You may also reach us by writing to the following address: Source Interlink Media, Inc., 261 Madison Avenue, New York, NY 10016 Att: Privacy Coordinator. Privacy Policy.

Shutterbug Home Page • Print & Web Media Kit • Contact Us
Copyright SOURCE INTERLINK MEDIA™ All Rights Reserved
1415 Chaffee Drive, Suite 10 | Titusville | FL | 32780