December 28, 2010
In This eNewsletter:

• How-To – Seeing Pictures
• Industry Perspective – Helping Those With Special Needs: Rehabilitation Through Photography
• What's New This Month – PocketWizard, DxO, World Press, NikonImages, and Zenfolio
• How-To – The Mysteries Of Long Exposure
• How-To – In-Camera Monochrome Contrast Control
• Vote! – Comment briefly on your experience with White Balance tools and techniques.
• Workshops – Learn and Show
• Shutterbug Forums – Your Photo & Digital Imaging Source

This eNewsletter Brought To You By: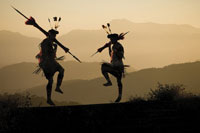 • Seeing Pictures: Lighting's Influence On Composition
Directional Light And Shaping Shadows
by Jim Zuckerman

Lighting can have a unique effect on composition. By highlighting certain areas of a picture with front lighting, sidelighting, or backlighting, the play of light and shadow can create compelling graphic designs, interesting shapes, and striking patterns of color. Light can direct our attention to certain areas of a picture, and it can help define the shapes of subjects with rim lighting and trans-illumination (light coming through translucent subjects like leaves and fabric).
Get The Full Story


Einstein features plug-and-play global powering, constant color over an extraordinarily wide 9 f-stop power variability, ultra-fast t.1 flash durations for razor sharp action stopping, fan cooling, and a voltage-regulated 250W quartz modeling lamp located in a frosted Pyrex dome for smooth-as-silk lighting patterns. The brilliant color LCD display is fully integrated with our Cyber Commander remote to control virtually every aspect of the system. In short, no mono flash on earth even begins to come close to the All American Einstein 640. www.paulcbuff.com


• Helping Those With Special Needs: Rehabilitation Through Photography
by Ron Leach, Publisher

We've often spoken of photography as a beacon for social change and a powerful vehicle for improving the plight of those less fortunate than ourselves. And these days there is perhaps no better example than Rehabilitation Through Photography (RTP)-an organization founded almost 70 years ago to help veterans returning from World War II. RTP provided portable darkrooms, cameras and instruction as a means of helping troubled vets heal their bodies and their spirits.
Get The Full Story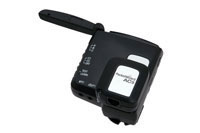 • PocketWizard MiniTT1 and FlexTT5 Accessories
PocketWizard has three new accessories for use with its MiniTT1 Transmitter and FlexTT5 Transceiver units for photographers shooting with Canon and Nikon DSLR camera systems.

• New DxO Optics Pro v6.5 for Mac and Windows
DxO Labs announced the immediate availability of the latest version of its award-winning image enhancement software for demanding photographers, DxO Optics Pro v6.5.

• 2011 World Press Photo Contest
World Press Photo invites all press photographers and photojournalists around the world to participate in the 54th World Press Photo Contest. The annual competition is the largest press photography contest in the world. The 2011 World Press Photo Contest is now open for entries.

• NikonImages.com Goes Live
Every Nikon aficionado will be pleased to know that NikonImages.com has gone live! NikonImages.com is a FREE online gallery for sharing photos captured with Nikon cameras or lenses.

• Zenfolio's Photo Hosting Service
Zenfolio Inc. announced the debut of a groundbreaking expansion to the most comprehensive online photography presentation and sales solution.


If you are looking to buy a NEW or USED camera, lens, tele-converter, flash, filter or any large or small photo accessories, we have one of the largest selections of famous, and not as famous, brands at very low discount prices. Visit our website www.cambridgeworld.com or call 1-800-221-2253.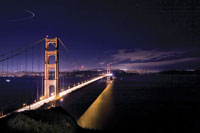 • The Mysteries Of Long Exposure
Expand Your Image Imagination
by Art Rosch

The human eye sees light in the moment. Film or sensors accumulate light through an entire exposure, as if it were a memory. Photons continue making impressions wherever they land on the sensor or film. Moving objects leave a distended, time-lapse image of themselves. Should you so desire, you can turn out all the lights in your room, set the camera shutter to Bulb and write your name with a flashlight.
Get The Full Story


Control your color from shoot to edit with Datacolor's New SpyderCheckr. You'll be amazed at how easy it is to get accurate predictable color right from the first shot all the way through to final prints! Learn more at www.datacolor.com. Plus, friend Spyder on Facebook and be the first to get updates on new products, like the SpyderCheckr, and education webinars and videos!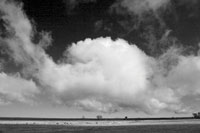 • In-Camera Monochrome Contrast Control
Get Film & Filter Looks With Your Digital Camera
by George Schaub

Although the images you create are in color (RGB) you also have the ability to create black and white images in your digital camera using the Monochrome "creative" or "picture style" setting. This "desaturates" the color but the image remains in RGB mode. Most cameras have various options in this style, including adding various "filter" effects. These emulate how a black and white film image would be altered when shooting with a color filter over the lens. Often called "color contrast" filters they affect how certain colors within the scene are rendered, making some lighter or darker than they would be without the filter.
Get The Full Story







• Vote!
With Auto White Balance and the ability to easily shift White Balance settings in Raw processing, how careful are you in setting White Balance when you shoot?
Please comment briefly on your experience with and/or need for custom White Balance tools and techniques.


Save 50% on our complete packages today at www.photobacks.com! Photobacks offers incredible collections of Photoshop Templates, Digital Backgrounds and Actions, perfect for portraits, photo books, cards, weddings, seniors, grunge, overlays and much more! Simply drag and drop your photos into our fully layered, customizable Photoshop templates. Print anywhere you choose!



• Digital Black And White Workshop With George Schaub
Learn about exposure, camera settings, processing and printing workflow in a week long workshop that includes location shooting, processing and critiques. Contact: George Schaub, website: www.santafeworkshops.com.

• Black and White Printing
A three-day intensive course in the art and craft of digital black and white printing with George Schaub Feb 17-19, Palm Beach Photo Centre.

• Digital Photo Workshop Cruise
Digital Photo Workshop Cruise to the South Pacific. Two weeks in April 2011 from Tahiti to ten French Polynesian Islands on a luxury cruise ship with top pros on board. Attendee images will be published in a fine arts book. 1-800-652-2267.

• Cavecreek Photographic Workshops
Courses offered each month. Contact: Alan Lowy's Cavecreek Photographic Workshops, 2135 E. Gaffney Road, Phoenix, AZ 85087, 623-465-1077.

• Adorama Photography Workshops
Various courses offered each month. Contact: Adorama, 800-223-2500.






•Newsletter Feedback
Let us know what you think about our Newsletter. Please send your comments to:
editorial@shutterbug.com
• To Change Your email Address
Please send your request to: Allyson.Fischgrund@sorc.com


If you would prefer not to receive future communications from Shutterbug, . You may also reach us by writing to the following address: Source Interlink Media, Inc., 261 Madison Avenue, New York, NY 10016 Att: Privacy Coordinator. Privacy Policy.

Subscribe to our other eNewsletter:
Home Theater

Shutterbug Home Page • Print & Web Media Kit • Contact Us

Copyright SOURCE INTERLINK MEDIA™ All Rights Reserved

1415 Chaffee Drive, Suite 10 | Titusville | FL | 32780