December 29, 2009

In This eNewsletter:
How-To – Make Your Computer Ready For Digital Photography

Industry Perspective – The "Photo Enthusiast" Market is Growing and More Enthusiastic than Ever

What's New This Month –
Leaf, Lensbaby, Adobe, Gitzo, and Sigma

How-To – Crop & Frame For Impact

How-To – Digital Photography In Black And White

Vote! – Comment briefly on your airline travel camera packing strategy.

Workshops – Learn and Show

Shutterbug Forums – Your Photo & Digital Imaging Source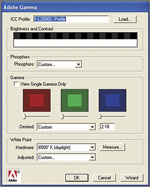 Make Your Computer Ready For Digital Photography
Bypass The "Default Demons"
by David B. Brooks

If you have recently purchased a new computer, whether a PC with Windows or an Apple Mac, is it really ready for use as a digital darkroom, to support opening, processing and editing or printing digital photographs? With rare exception the answer to that question is a resounding NO.

The reason is simple. Although digital photography has increased in popularity in recent years and many computers are purchased with making photos in mind, personal computers are still made and sold for general home/office use. They are, if at all, set up when delivered to provide typical, general functioning, what in the industry is described as being set at "default" values.
Get The Full Story




The "Photo Enthusiast" Market is Growing and More Enthusiastic than Ever
by Ron Leach, Publisher

Two leading industry organizations recently combined forces to release an interesting joint study on the status of the "photo enthusiast" market in the United States. PMA and Future Image, Inc. have concluded that the advanced amateur category—or photo enthusiast group—has doubled over the past decade as the transition from film to digital photography took place.
Get The Full Story

Extra 10% off Portrait Professional 9 – the world's first intelligent face touch-up software trained in human beauty. No skill is required to achieve magazine quality portraits in a fraction of the time required by Photoshop. Now incorporates revolutionary ClearSkin™ technology. Free trial: www.portraitprofessional.com. Save 10% by entering code esh12.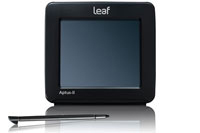 Leaf Aptus-II 5
Leaf Imaging announced the Leaf Aptus-II 5 medium format digital camera back. The company's newest addition to the Leaf Aptus-II product family, the Leaf Aptus-II 5 features a resolution of 22 MP.
Lensbaby Announces Two New Optics
Lensbaby announced the addition of the new Fisheye Optic and Soft Focus Optic to the Lensbaby Optic Swap System. Each new optic is available for use with the Lensbaby Composer and Muse.


New Lightroom Beta
Adobe Systems Incorporated introduced Adobe Photoshop Lightroom 3 beta software for Macintosh and Windows, a public preview of new and improved functionality to be delivered in the next major release.


Gitzo Enhanced Basalt Collection
Gitzo unveiled the company's revamped Basalt Collection which features innovations in both the construction and design of the line.


Sigma Student Photography Scholarship
The Sigma Corporation of America Scholarship will award a cash gift of $5,000 and $1,000 in Sigma products to one talented high school senior.



Introducing AluminArte(TM). High Definition Photographic Imaging on Aluminum. AluminArte uses a unique imaging technology that is able to fully exploit the latest digital camera technology and achieve an unmatched depth of field and a wider gamut of color and saturation. Simply send us your files then choose your finish and framing options. Visit ImageWizards.net and get your free samples.


Crop & Frame For Impact
Find The Shot Within The Shot
by Jack Neubart

The moment you use the camera's viewfinder to look at a subject, you are framing that subject. In essence, you are isolating that subject from the larger world surrounding it. And you are bringing the viewer into the scene you've defined in a way that focuses attention on that subject. It also means that at the same time you are framing the scene in the viewfinder, you are cropping out extraneous pieces of visual information. By that we mean you are getting rid of any peripheral visual elements that do not contribute to—or say something about—the subject (or center of interest) or the visual statement you wish to make.
Get The Full Story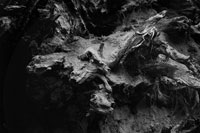 Digital Photography In Black And White
Seeing In Grayscale Tones
by George Schaub

Somehow, we accept black and white as quite natural, as a fair and reasonable representation of what we have photographed. But it is hardly that—the world is filled with color in all its hue and shades, from the brilliant azure blue of the tropical sea to the rich red of a rose. Yet, a black and white photo can be more evocative and emotional than the same scene in color. It can reveal the detail, design and texture of a subject or scene in a more powerful way, as if color is a distraction from what really stands before our lens.
Get The Full Story

Introducing Cyber CommanderTM... Wirelessly control every parameter of a complex studio setup of up to 16 lights, right from your camera. Working with our CyberSyncTM receivers, Cyber CommanderTM communicates with Paul C. Buff lights, letting you set, display and bracket your lights in actual f-stops, individually or in groups, then save your setups to the onboard Micro SD card. Visit www.paulcbuff.com for more information!



Vote!
With airlines charging for bag check-in and enforcing single-bag rules, efficiency in packing is even more important. Do you find that if you travel by air you tend to pack less camera gear than you'd like?
Please comment briefly on your airline travel camera packing strategy.

Cavecreek Photographic Workshops
Courses offered each month. Contact: Alan Lowy's Cavecreek Photographic Workshops, 2135 E. Gaffney Road, Phoenix, AZ 85087, 623-465-1077, website: www.cavecreek-photo.com.


2010 World Press Photo Contest
World Press Photo invites professional photographers and photojournalists from around the world to enter the 53rd World Press Photo contest.


Adorama Photography Workshops
Various courses offered each month. Contact: Adorama, 800-223-2500, website: www.adorama.com/catalog.tpl?op=WS_List.


John C. Campbell Folk School
Looking For Light. Free catalog with course descriptions. Contact: John C. Campbell Folk School, One Folk School Road, Brasstown, NC 28902, 800-Folk-SCH, website: www.folkschool.org.



If you would prefer not to receive future communications from Shutterbug, . You may also reach us by writing to the following address: Source Interlink Media, Inc., 261 Madison Avenue, New York, NY 10016 Att: Privacy Coordinator.
Privacy Policy
.
Copyright SOURCE INTERLINK MEDIA™ All Rights Reserved
1415 Chaffee Drive, Suite 10 | Titusville | FL | 32780