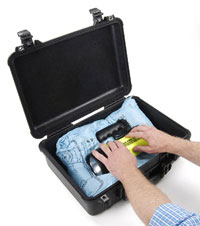 Pelican Offers Instant Custom Foam Solution For Their Protector Case Line
For users who need a quick and easy way to protect their valuables in transit, Pelican Products, Inc. is now offering a ready-made custom foam solution that sets up in seconds.
Microtek ArtixScan M1 Features Exclusive Emulsion Direct Imaging Technology
Microtek has announced that it is developing the ArtixScan M1, a combined flatbed and film scanner for 35mm, 6cm, and 4x5-inch film formats that also offers additional functionality to scan reflective art or prints as large as 8.5 by 14 inches.
New Software Bundle from Nik Software, Inc. and iView Multimedia
Digital imaging software developer Nik Software, Inc. has announced an arrangement with digital asset management pioneer iView Multimedia Ltd., a wholly owned subsidiary of Microsoft Corp., to offer a software bundle of Nik Color Efex Pro 2.0 Select Edition and iView MediaPro 3.0.
Adobe Announces Call for Entries to 2007 Adobe Design Achievement Awards
Adobe Systems Incorporated today announced its call for entries to the seventh annual Adobe Design Achievement Awards.
Image Trends, Inc. (ITI) Fisheye-Hemi Plug-In
This Adobe Photoshop Plug-in compatible filter renders an aesthetically pleasing and natural view of people.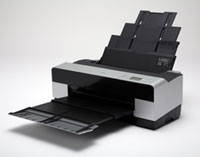 Epson Stylus Pro 3800
by George Schaub
Having worked with and tested the Epson Stylus Pro 4800 I can attest to the fidelity and quality of the Epson Ultrachrome K3 inks and to the reliability of this wide format, 17-inch wide printer. But there were two complaints I had about the printer, which I believe were shared by others. One is its weight and size, typical for wide formats of the day, which required two reasonably in-shape people to manage its heft. The other was that you had to swap out inks when you went from photo to matte black sets. In other words, if you wanted to print on fine art rag paper then swap out to glossy paper you had to take some time and expend some ink to do the deed. Needless to say competitors made much of this and cited it as one of the major reasons to avoid this otherwise excellent printing machine.
Get The Full Story



<!- ------------------------MANAGING MEDIA SPONSOR---------------------------->


Vote!
Nikon, with its new D40, and other companies are coming onto the market with compact, relatively inexpensive DSLR cameras. This trend will continue. If and when you decide on your first or a new DSLR, how important will the lenses you already own (new and old) be in your consideration of one brand over another?
Please comment briefly on how likely you are to buy a new DSLR in the coming months, and how your investment in lenses will or will not affect that purchase.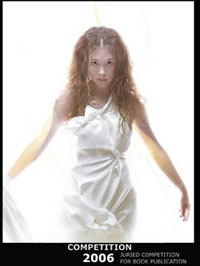 The Photography & Art Competition 2006
An international contest organized by TCB-Cafe Publishing of San Francisco. The contest aims to develop and raise the visibility of photographic and creative graphics talent, in the form of a competition and the resulting book publication. The culmination will be a beautiful cloth-bound photographic book, showcasing the competition winners, and gracing the libraries of museums, galleries, individuals and collectors.
Legion Paper Photo Contest
Send us your entries in the following categories – Portraits, Nature or Still Life, for the opportunity to win one of the great prizes listed and have your work published in Shutterbug magazine. Contest runs from October 2006 through February 1, 2007.
Digital Photography Workshops - Understanding Digital Photography
The mastery of digital imaging concepts and technology is essential for anyone working within the photographic arts today.
Anchell Photography Workshops
Steve Anchell is a contributing writer to Shutterbug and Rangefinder magazines. He is also the author of The Darkroom Cookbook and is working on a companion title, The Digital Cookbook. He has been teaching photography since 1979. For more information visit his website at www.anchellworkshops.com.





•
Newsletter Feedback
Let us know what you think about our Newsletter. Please send your comments to:
editorial@shutterbug.com


Subscribe • Unsubscribe




Shutterbug Home Page
• Contact Us

Copyright © Primedia Magazines, Inc. All rights reserved.