October 26, 2010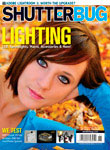 In This eNewsletter:
How-To – Raw Processing Local Tone Controls

Industry Perspective – The View From Germany

What's New This Month – Nik, Canon, Fujifilm, Olympus, and CaseCruzer

How-To – Seeing Shadows

How-To – Think Negative

Vote! – Comment briefly on your RAW file processing experience.
Workshops – Learn and Show

Shutterbug Forums – Your Photo & Digital Imaging Source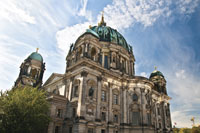 Raw Processing Local Tone Controls
Enhance Your Images As You Convert Your Raw Files
by Jack Neubart
How many times have you looked at a Raw digital image on your computer screen and thought that there is more to this shot than meets the eye? You may want to restore tonal values, enhance contrast, and maybe boost saturation in selected parts of the picture, or otherwise modify those pixels in a way that best expresses how you visualized the scene—during Raw processing itself. This type of workflow is available with numerous Raw processors. In this article I'll cover the use of Adjustment Brushes available in Adobe Camera Raw (CS4).
Get The Full Story

Fine Custom Books of Photography from PhotoBook Press - used by professional photographers around the world to preserve and present their best work. Use our FREE Design Tool software to design your layout and order your book before December 1, 2010 to receive a 5% discount on your museum quality portfolio book.




The View From Germany
by Ron Leach, Publisher

If the recently concluded Photokina is any indication, the photographic industry is alive and well—with booming attendance on the part of exhibitors and visitors and an impressive array of new product introductions. The 31st World of Imaging—our industry's largest technology exposition—attracted over 180,000 visitors to Cologne, an increase of over 7% compared to the 2008 event.
Get The Full Story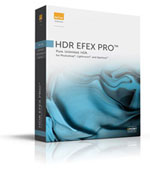 Nik Software HDR Efex Pro
Nik Software announced HDR Efex Pro, a completely new HDR imaging toolkit designed to help photographers quickly and easily achieve the full spectrum of HDR enhancements from the realistic to artistic.
Canon EOS 60D Digital SLR Camera
For the first time on an EOS camera, the EOS 60D DSLR boasts a three-inch Vari-Angle Clear View LCD screen, EOS Full HD video recording with manual overrides including audio level control, and in-camera functionality for RAW image processing plus Creative Filters to manipulate images after taking them.
Fujifilm 3D Digital Camera Can Capture High Def 3D Movies
FUJIFILM North America Corporation announced a new addition to its FinePix REAL 3D system - the FinePix REAL 3D W3 digital camera.


Olympus PEN E-P2: Back In Black
For the first time, the PEN E-P2's stylish retro black metal body is complemented by a black M.ZUIKO DIGITAL ED 17mm lens and a black FL-14 flash in an exclusive, limited availability kit.


CaseCruzer PSC100 All-in-One Carry-on Case
The new PSC100 by CaseCruzer offers snug, padded dividers to protect sensitive cameras and lenses, while a custom lid containing an interior universal sleeve secures most laptops.

Want to send 5 free postcards from our new app, Simply Postcards? This free app lets you send custom postcards from iPhone. A real postcard, with your photo will arrive by mail in about 3 days and no trip to the post office! Click here and download it for free.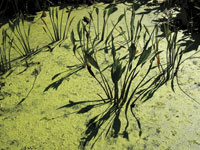 Seeing Shadows
"Negative" Space That Defines Content
by George Schaub

While there may be times when you want to open shadows to see the details "inside," deep texture and detail-less shadows play an important role in defining the space in a photograph. Such shadows can also take on a character or life of their own and have shape and volume that can be as important to the composition as the content itself. They also can break the rectangular frame by spilling into the edges and making curved, triangular, and truncated edges that help break the frame out of the ordinary.
Get The Full Story

With Bowens Gemini lighting there is no compromise on quality. The compact Gemini 500R features solid metal construction and the tough build quality for which Bowens is famous world-wide. Quality digital flash from only $579.99. Super-value kits available too. Only Bowens offer; Power, True portability and ultimate durability.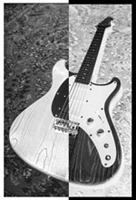 Think Negative
The Positive Power Of The Inverse Command
by Howard Millard

Since we were toddlers, we've all been told to think positive. I guess that in most situations that will serve you well. But photographically, you may want to ignore that advice. If you're not entirely pleased with your latest picture, try converting it to a negative image. Whether your original is color or grayscale, the reversal of tones can create a striking effect, giving your image a totally new look. Furthermore, you can try this approach with any subject—people, landscapes, cityscapes, or objects.
Get The Full Story

Control your color from shoot to edit with Datacolor's New SpyderCheckr. You'll be amazed at how easy it is to get accurate predictable color right from the first shot all the way through to final prints! Learn more at www.datacolor.com. Plus, friend Spyder on Facebook and be the first to get updates on new products, like the SpyderCheckr, and education webinars and videos!



Vote!
While we all can agree that RAW format offers the potential for the best image quality, not everyone agrees about how to process the file. Some think that the manufacturer knows their RAW file structure best, while others believe that third-party RAW converters do just as well. When processing your RAW files do you:
Please comment briefly on your RAW file processing experience.

MetalPrints - New Mounting & Framing Options!
The vibrance, detail, and luminescence of photos printed on metal, along with their durability, make them ideal for high-end presentations. For a perfectly finished print without glass, choose one of our new Framing Options! Sizes from 4x6 to 40x60. Learn more at www.bayphoto.com/metalprints.




John C. Campbell Folk School
Looking For Light. Free catalog with course descriptions. Contact: John C. Campbell Folk School, One Folk School Road, Brasstown, NC 28902, 800-Folk-SCH.
Adobe Photoshop Lightroom Workshop
Lightroom Workshops, a series of 40 + two-day Adobe Photoshop Lightroom application intensives are being offered throughout the United States, Australia, UK, and Canada in 2010.
Cavecreek Photographic Workshops
Courses offered each month. Contact: Alan Lowy's Cavecreek Photographic Workshops, 2135 E. Gaffney Road, Phoenix, AZ 85087, 623-465-1077.


Adorama Photography Workshops
Various courses offered each month. Contact: Adorama, 800-223-2500.

ACI Custom Frame Shop
70 stocked frames, 19 stocked mats,
Conservation Glass (99% UV), 2 day service,
and hundreds of custom moldings by special order.
Visit our website www.acilab.com/products/services/framing or call 800-728-2722.



If you would prefer not to receive future communications from Shutterbug, . You may also reach us by writing to the following address: Source Interlink Media, Inc., 261 Madison Avenue, New York, NY 10016 Att: Privacy Coordinator.
Privacy Policy
.


Copyright SOURCE INTERLINK MEDIA™ All Rights Reserved
1415 Chaffee Drive, Suite 10 | Titusville | FL | 32780