October 27, 2009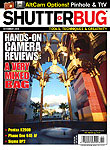 In This eNewsletter:
How-To – Metering Modes

Industry Perspective – Camera Phones Coming of Age

What's New This Month – Nikon, Panasonic, Tallyn, Benro, and W
D
How-To – Slide Shows That Shine

How-To – In-Camera Monochrome Contrast Control

Vote! – Comment on what you see as the advantage of a fast prime lens.

Workshops – Learn and Show

Shutterbug Forums – Your Photo & Digital Imaging Source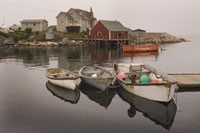 Metering Modes
by George Schaub

Metering modes determine how light is interpreted and translated into photographic terms. The exposure meter and accompanying microprocessor measure and convert various brightness levels to aperture and shutter speed values, which are the way the camera controls light, and set them for you in the Autoexposure modes.
Get The Full Story


Announcing new Viveza 2, the latest upgrade to Nik Software's award-winning and revolutionary tool for selective color and light control. Built for Photoshop®, Lightroom®, and Aperture®, Viveza 2 now offers users a full suite of global adjustments and new precise selective controls such as shadow recovery and fine detail structure control that utilize Nik Software's award-winning U Point® technology.
Watch a video, learn more about the latest features, and sign up to be notified when Viveza 2 is available for a free trial at www.niksoftware.com/viveza2.




Camera Phones Coming of Age
by Ron Leach, Publisher

Most "serious" photographers own at least one pocket-size digital camera so that they're always prepared to capture an interesting scene—even if their trusty SLR is back home in the camera cabinet. That means many of us go about our daily lives carrying a compact camera, a mobile phone, an iPod and perhaps even a Blackberry. Well, the ongoing evolution of camera phones may, for some, lighten the load by replacing the compact camera and mobile phone with one device as several new models offer high-quality optics, 5-megapixel resolution, and a robust imaging feature set previously unavailable with basic camera phones.
Get The Full Story


Introducing AluminArte(TM). High Definition Photographic Imaging on Aluminum. AluminArte uses a unique imaging technology that is able to fully exploit the latest digital camera technology and achieve an unmatched depth of field and a wider gamut of color and saturation. Simply send us your files then choose your finish and framing options. Visit ImageWizards.net and get your free samples.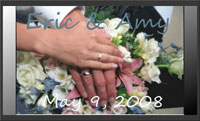 Slide Shows That Shine
Digital Makes It A Whole New Ball Game
by Jon Canfield

Creating slide shows used to be a time consuming task—getting the slides in the right order, making sure nothing was backwards or upside down in the slide tray (and not dropping the tray!), and setting up the screen and projector. And, let's not forget the really hard part—getting everyone together to watch the show.
Get The Full Story

Don't miss out on great savings on Tamron's all-in-one zooms
Save $70 on Tamron's best-seller 18-270mm VC 15X zoom, recipient of the prestigious EISA Best Travel Lens 2009-2010, thru 12/31/09. And for the beginner SLR shooter in the family, save $60 on the 18-200mm. Get your rebate form here.


In-Camera Monochrome Contrast Control
Get Film & Filter Looks With Your Digital Camera
by George Schaub

Although the images you create are in color (RGB) you also have the ability to create black and white images in your digital camera using the Monochrome "creative" or "picture style" setting. This "desaturates" the color but the image remains in RGB mode. Most cameras have various options in this style, including adding various "filter" effects. These emulate how a black and white film image would be altered when shooting with a color filter over the lens. Often called "color contrast" filters they affect how certain colors within the scene are rendered, making some lighter or darker than they would be without the filter.
Get The Full Story

NYI's multi-media home study Professional Course features beautiful lessons enhanced with audio and video. You're assigned a personal student advisor, and get NYI's new Essential Business Skills series - six lessons to help get your freelance business off the ground. We'll make you a better photographer – we promise! Visit www.nyip.com for details!



Vote!
High-ratio zoom lenses certainly are convenient, but may give up speed for convenience. Prime, fixed focal length lenses generally are faster, but obviously do not offer the convenience of zooms. Do you currently own a fast, fixed focal length lens?
Please comment briefly on what you see as the advantage of a fast prime lens.

NAPP Member Speaks Out. A few weeks back, we came across a blog post written by a new NAPP member about his take on the value of a NAPP membership. Here's the link to it so you can decide if NAPP is right for you. Special join NAPP offer!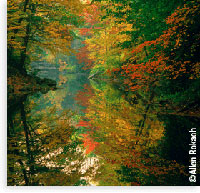 Cavecreek Photographic Workshops
Courses offered each month. Contact: Alan Lowy's Cavecreek Photographic Workshops, 2135 E. Gaffney Road, Phoenix, AZ 85087, 623-465-1077, website: www.cavecreek-photo.com.


Adorama Photography Workshops
Various courses offered each month. Contact: Adorama, 800-223-2500, website: www.adorama.com/catalog.tpl?op=WS_List.


John C. Campbell Folk School
Looking For Light. Free catalog with course descriptions. Contact: John C. Campbell Folk School, One Folk School Road, Brasstown, NC 28902, 800-Folk-SCH, website: www.folkschool.org.



We are used. But not used up! UsedCameraBuyer.com is the #1 destination for pre-owned camera gear online. UsedCameras.com features all brands, makes and models for the professional to the consumer. Low price guarantee and FREE domestic shipping on all orders. Re-purpose & Re-use, the ultimate way to Re-cycle with UsedCameras.com!


If you would prefer not to receive future communications from Shutterbug, . You may also reach us by writing to the following address: Source Interlink Media, Inc., 261 Madison Avenue, New York, NY 10016 Att: Privacy Coordinator.
Privacy Policy
.
Copyright SOURCE INTERLINK MEDIA™ All Rights Reserved
1419 Chaffee Drive, Suite 1 | Titusville | FL | 32780