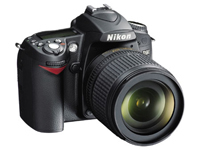 Nikon D90 Digital SLR
Nikon Inc. has announced the D90, a digital single lens reflex (SLR) camera that allows photographers to easily create still images and High Definition (HD) movie clips with sound - with the same camera.
Lexar Increases Speed of Popular Professional 133x Line Memory Cards to 233x
Lexar Media announced that it has enhanced the performance of its Professional line of CompactFlash memory cards to 233x, a significant speed advancement over the line's previous speed-rating of 133x.
Photoshop CS4
Adobe Systems Incorporated today announced Adobe Photoshop CS4 and Photoshop CS4 Extended, the highly anticipated, new editions of the professional industry standard software for digital imaging.
Epson Print Academy Kicks Off All-New Program
The Epson Print Academy will be back on tour featuring an all-new curriculum and instruction from world-renowned photographers, master printmakers and color management experts.
Nik Software Announces "Complete Collection" of Digital Photographic Filters
Nik Software has announced the availability of its new Complete Collection of the company's award-winning digital imaging software products.